Macao baker wins bid to marry partner in Taiwan
Macao baker wins bid to marry partner in Taiwan

Link copied
Gay couple successfully challenged 2019 court ruling in landmark case, but may yet face an appeal in Taipei.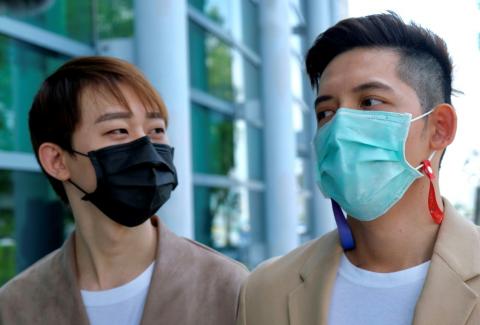 A Macao man and his male Taiwanese partner are celebrating after a court in Taiwan ruled in favour of their getting married last Thursday.
Guzifer Leong, who is from Macao, and Shinchi Ting had been barred by Taipei's Zhongzheng District Household Registration Office from getting married in 2019 because Macao does not recognise same-sex marriage. According to Taiwanese inter-jurisdiction marriage regulation, both participants must be from places that recognise same-sex marriage.
To support his eligibility, Leong argued that he relocated to Taiwan in 2017 and has since considered Taiwan his home, the Macau Daily Times reported. He added that he has been living and operating a pastry shop – Shin Juice – with his partner in Taiwan, making it his habitual residence. 
Shin Juice, as Leong explained to Macao News, is derived from his husband's name. "We want our store [to be filled with] our memories, including our value and faith. There, we share our marriage story, honeymoon photos, and our life, hoping to [raise more awareness] about LGBT and transnational gay couples. We trust [that with] more knowledge, there will be more empathy."
A jubilant Leong told the Taipei Times that he was very grateful to the court for its ruling, while noting that many other international same-sex couples in Taiwan have found themselves in the same situation.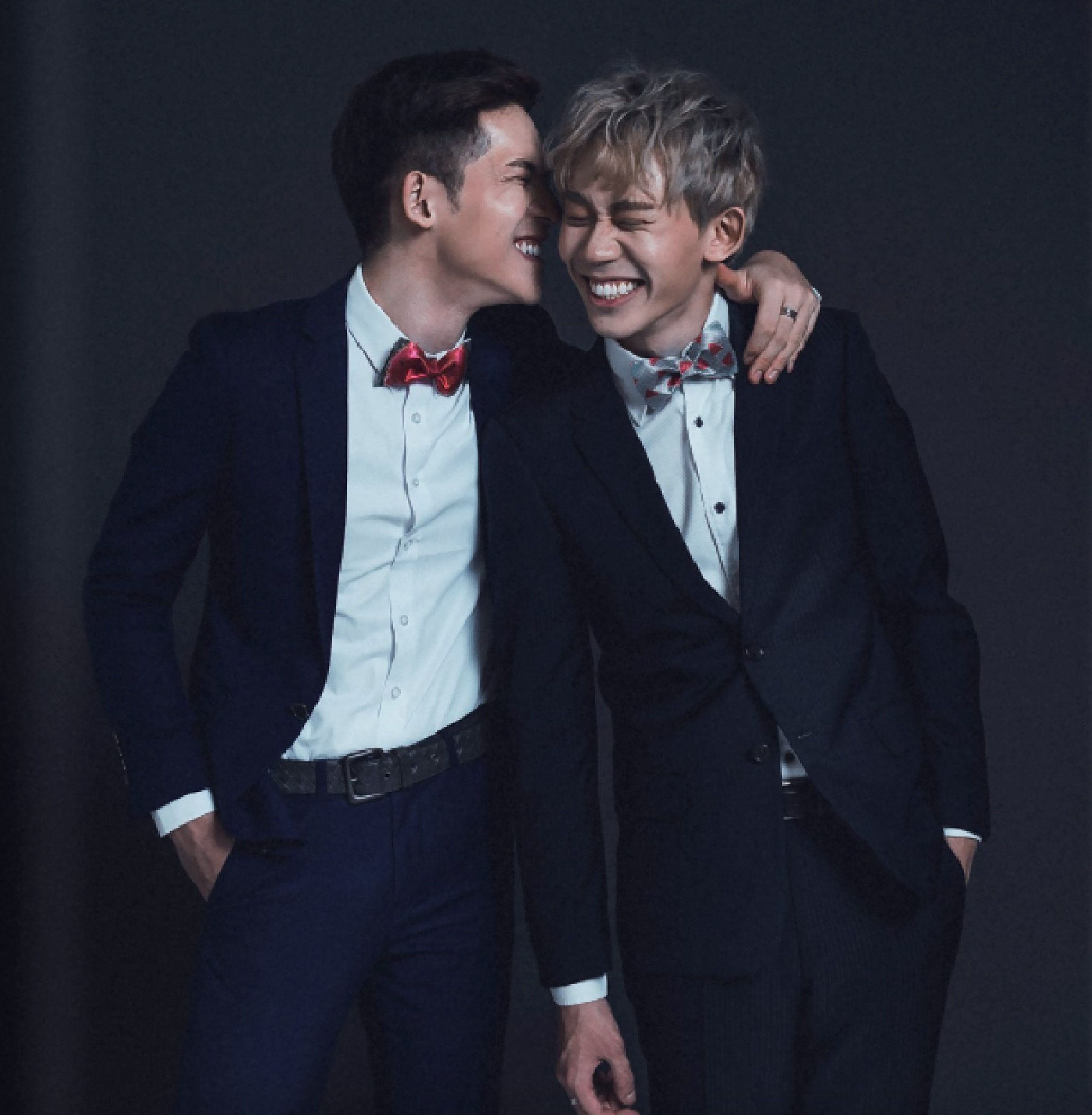 The couple met in 2014 and started dating in 2015. When Leong found out that Taiwan wouldn't recognise unions unless both participants came from places that recognise same-sex marriage, he realised they wouldn't be the only case.
"I was a psychologist in Macao," said Leong to Macao News, "and I think fighting for the underprivileged is my mission. I felt I had to unite other cases and find a way to fight it." He knew almost no other couple in a similar situation was willing to fight but they persisted. "I gathered together other transnational same-sex couples and finally, we can be the 'tank' to fight it."
"We now have a group gathering cases together to fight [this], but the main NGO helping all transnational couples is the Taiwan Alliance to Promote Civil Partnership Rights (TAPCPR) – they also have the lawyer team that won the 748th Constitutional Interpretation in 2017, which upheld a constitutional right to same-sex marriage," Leong said. "Of course we are not the only Taiwanese-Macao couple in our group, but we're the only one both living in Taiwan and to have come out as a couple. We are working with TAPCPR in the legal battle, in promotions and in political lobbying, hoping it can lead to a law change to include transnational same-sex marriage."
As Leong said: "We keep hoping and trying our best to make more people know about LGBT+, including culture and human rights. I think communication is the only way to make society empathise with us rather than just stand with us. Trying to fight the law and promote change in the system might be the other way to gain rights. We should stand together and make the world know gay is good, and we are good to the world.
"I am trying to apply for WorldPride 2025 to be staged in Kaohsiung as I was the last chair of Kaohsiung Pride. I want to unite the Asian LGBT+ community and am pushing for more LGBT+ rights."
Macao's Civil Code was also cited during the hearings. The lawyers representing Leong and Ting pointed out that marriage regulations in Macao are personal laws, meaning that there is a focus on a person's habitual residence. On this foundation, the lawyers believe Leong's marriage should only concern Taiwanese laws.
This ruling is not generally applicable, and an appeal is still possible and permitted at this stage.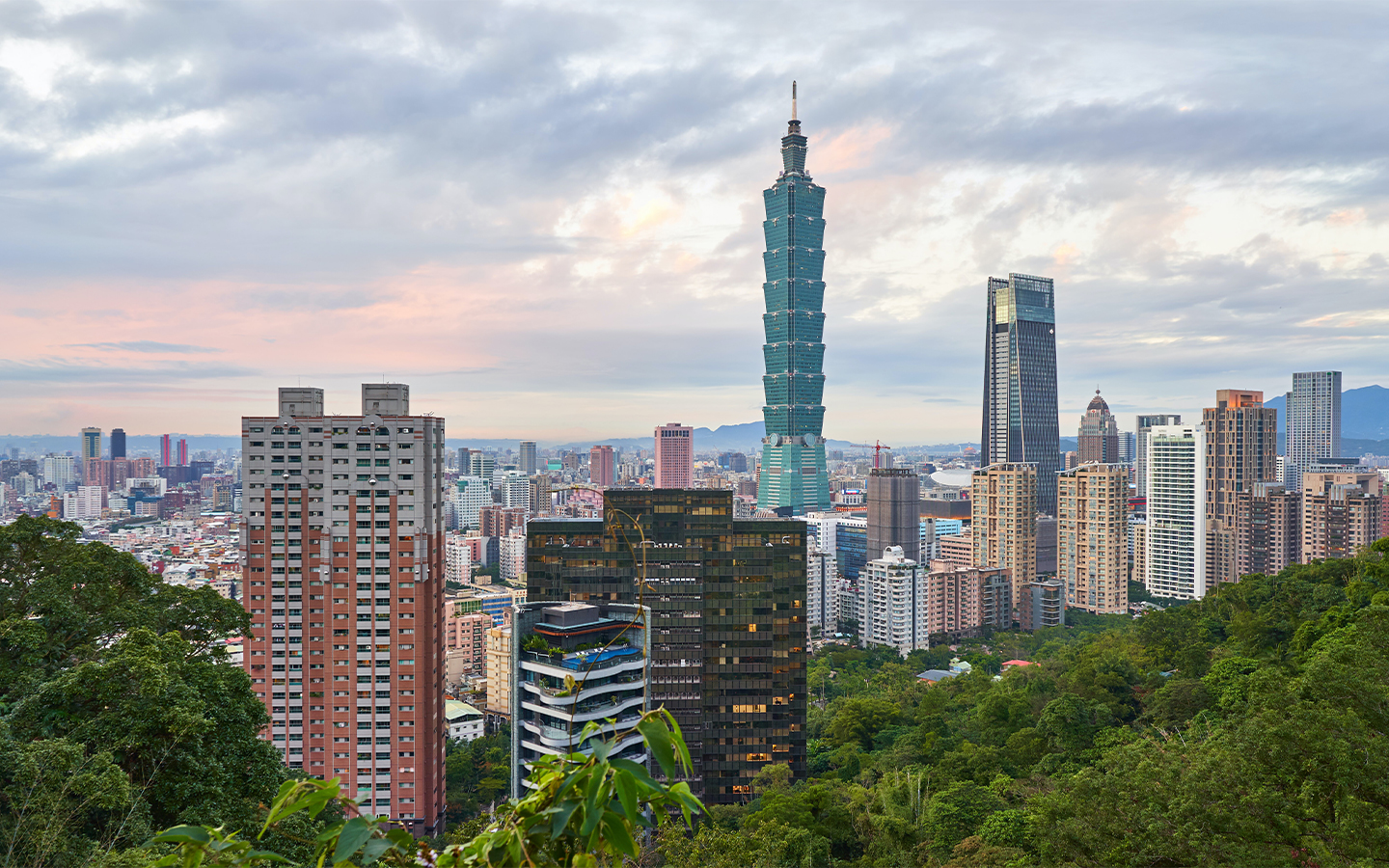 As Rainbow of Macau Director-General Anthony Lam said, "The local [Macao] situation is literally incomparable. First, Taiwan started its own pride movement so long ago. Second, Taiwan is arguably the most progressive, in terms of sexual orientation rights, in Asia."
"In contrast, Macao has only started its pride movement nearly 10 years ago. Furthermore, Macao is very much behind in LGBT rights. For example, in the Greater China Region, Macao is the only jurisdiction not allowing the change of gender marker for transgendered individuals. Sexual orientation and gender identity (SOGI) knowledge is not taught at school here, obstructing the construction of a SOGI-equal society."
"Taiwanese society generally shows acceptance in different SOGI being part of the community, with exceptions in some areas though. The rainbow flag is normally not taboo in the business sector – it is easy to see the flag in SMEs. Sometimes larger enterprises do display it. For example, Taiwan's tallest building, the Taipei 101 – where the Macao Office in Taipei is located – converted the building to a rainbow pillar to show support for marriage equality in 2016."
"The public sector of Taiwan is also supportive of SOGI equality. The Taipei government painted rainbow ground at several spots of the city. Besides showing support, the spots have also become instagrammable, attracting a lot of photo-ops."
Taiwan passed Asia's first same-sex marriage law on 22 May 2019. The law was enacted two days later.
According to Lam, Leong's win in Taiwan might not have any effect locally. "As Leong argued during his legal procedure, he has been considering Taiwan as his home and habitual residence, although as far as I know he still possesses a Macao ID card. Given the last fact, if at the end of the day Leong decides to transfer his marriage registration to Macao, it may generate some quake here. Moreover, not a big portion of the homosexual population here sees the needs for equality, let alone willing to fight for it. Perhaps they don't visualise the need for authorisation to sign surgical operation consent."
Asked how far Macao has come in terms of LGBT+ acceptance when compared to Taiwan's marriage equality, sexual orientation and gender identity rights being taught at school, commercial establishments openly supporting homosexuals and massive pride parade, Lam said it might take longer: "I dare say it would take at least one more decade. I have been skimming through local Chinese reports on Leong's victory. It may be surprising to you the multitude of derogatory and prejudiced comments below these Facebook posts. It is not restricted to readers of traditional, pro-establishment media outlets, but also pro-democracy, liberal online news platforms. The epiphany here is that Macao is so different. Generally speaking, in other parts of the world, people supporting the liberal/pro-democracy camp are usually for SOGI equality. When it comes to Macao, people frequenting liberal media sometimes – if not most of the time – oppose SOGI rights."