Late tycoon Stanley Ho's second wife Lucina Laam passes away aged 79
Late tycoon Stanley Ho's second wife Lucina Laam passes away aged 79

Link copied
Brought together by a love of dancing, the couple had five children, three of whom are now pillars of Macao's gaming industry.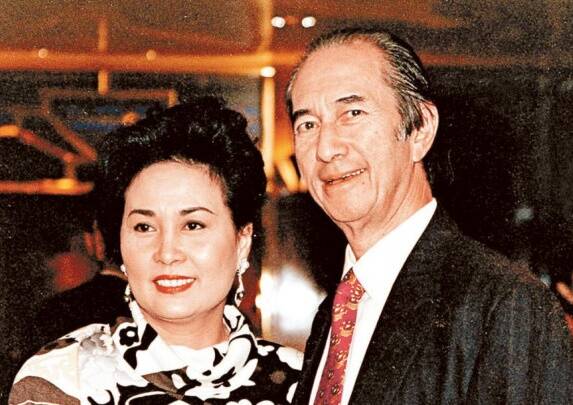 Lucina Laam King-ying, the second wife of the late gambling mogul Stanley Ho Hung-sun, has passed away from cancer at the age of 79.
Laam, who was born into a military family in Zhejiang province, passed away on 11 June at Hong Kong Sanatorium and Hospital.
It is understood that Laam had long been suffering from cancer and had been confined to the hospital for more than a year. Her condition deteriorated about a week ago and she was sent to the intensive care unit.
She reportedly met Ho at a ball in the 1950s, and married the tycoon as a legal concubine at the age of 14 in 1957. At the time Ho had been married to his first wife Clementina Leitão for 15 years. Both Ho and Laam shared a passion for dancing, whether it was cha-cha, waltz, tango, ballroom or swing, which led to the pair being dubbed "dancing king and queen". For many years, Laam accompanied Ho to social gatherings and charity events. Ho had four wives and 17 children altogether.
Laam and Ho, whose net worth was reckoned at US$12 billion on his death in March 2020, had four daughters and a son together. The eldest daughter, Pansy Ho, is a chairwoman and managing director at MGM China; Daisy Ho Chiu Fung, the second daughter, is a chairwoman of SJM Holdings; the youngest son, Lawrence Ho Yau Lung, is chairman of Melco International. Josie Ho Chiu-yee pursued an acting career in Hong Kong; Maisy Ho Chiu Ha is the Executive Director of Shun Tak Holdings, The Standard reported.