Inoculated helpers may be allowed to enter Macao
Inoculated helpers may be allowed to enter Macao
Entry process would span six weeks, but could ease the complicated situation which has stranded many foreign workers in the city.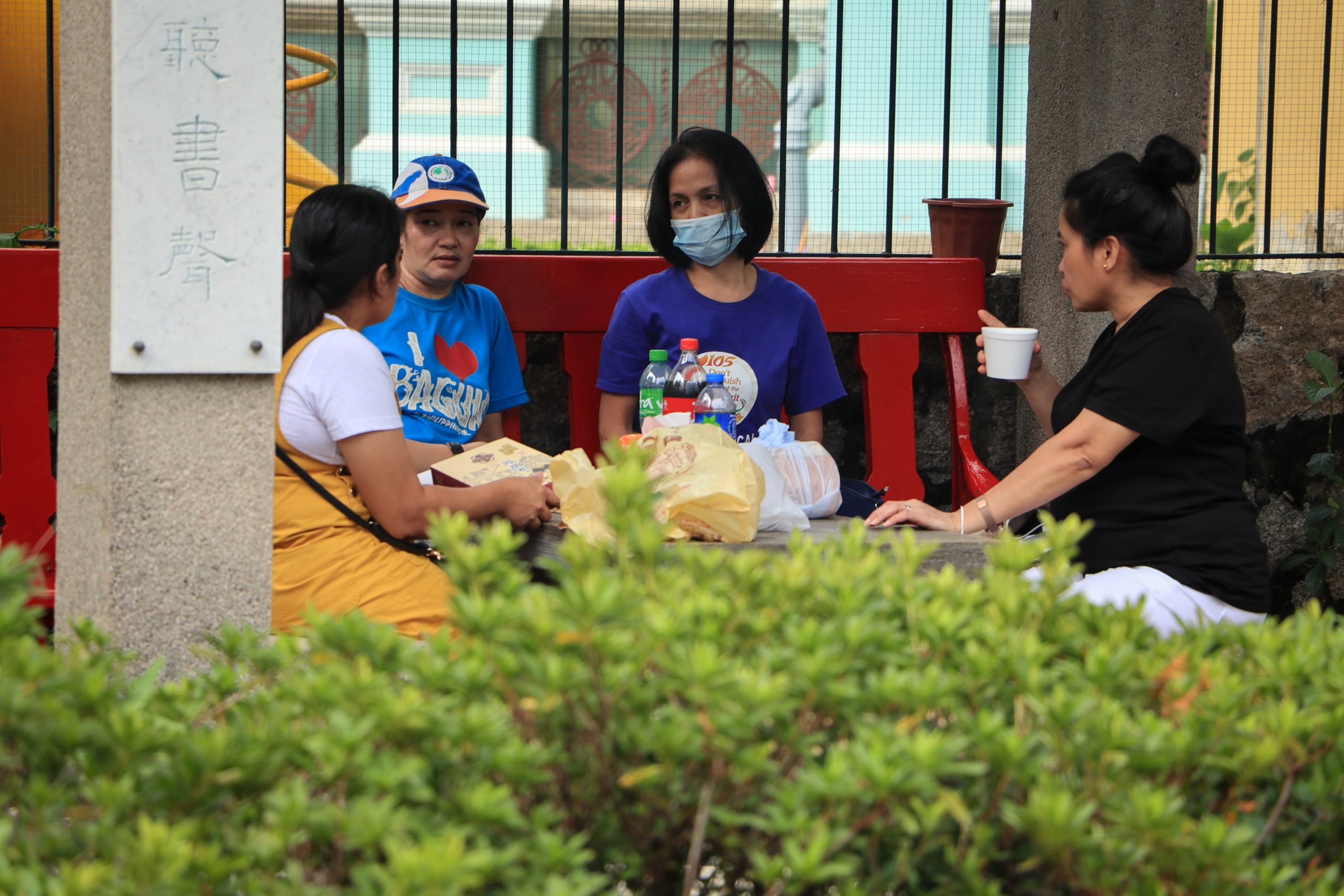 Domestic helpers might be allowed into Macao – as long as they have been properly inoculated.
According to Chief Executive Ho Iat Seng, the ban on entry to foreign nationals without a local ID card who have been hired as domestic helpers could be lifted, but prospective helpers would have to have two jabs at least a fortnight before arriving in Macao, and test negative in four nucleic acid tests (NATs). They would also need to undergo 21 days' hotel quarantine and a week's "self-health management".
Foreign nationals without a Macao ID card have, in general, been barred from entering Macao since March last year due to the Covid-19 pandemic, The Macau Post Daily reported.
Mainland, Hong Kong and Taiwan residents who have been to a foreign country within the 21 days prior to their intended entry into Macao are also barred from entering the city. Macao residents, including foreign nationals holding a Macao ID card, are allowed to return to Macao from a foreign country, but have to undergo 21 days of quarantine and medical observation at a quarantine hotel upon arrival. After completing the 21-day quarantine, they are then required to practise seven days of "self-health management".
Many foreign nationals who worked in Macao as non-resident workers (NRWs) have been laid off during the Covid-19 epidemic, including domestic helpers, and are stranded in Macao because of the scarcity of flights to their home countries.
Those stranded in Macao but no longer holding a valid blue card have been issued a temporary stay permit by the authorities.
According to the amended law on the employment of non-resident workers, which came into effect last October, only non-locals who have entered Macao with an entry permit issued by the Public Security Police due to the fact that they have been hired as a NRW will be issued a blue card, which means that those who have lost their job here cannot be directly hired in Macao and must first return to their home country. 
However, due to the Macao government's entry ban on foreign nationals without a Macao ID card, non-resident workers who lost their job in the wake of the Covid-19 pandemic are unable to return to Macao, nor can they be directly hired locally.
Ho said that currently some 3,000 laid-off foreign non-resident workers are stranded in Macao, including about 1,100 domestic helpers. Ho insisted that many of them have expressed their willingness to return to their respective home countries on specially-arranged flights, but some of them had chosen to stay in Macao as they were expecting the government to suspend implementing the new rules of the amended law on the employment of non-resident workers so that they could directly get a new job in Macao – without having to return to their home country first.
Ho noted that the amendments to the law on the employment of non-resident workers aimed to tackle the previous adverse situation in which some domestic helpers caused their employers to fire them due to a deliberately poor work performance so that they could then directly get a new job here with a new employer. 
Ho underlined that if the government chose to axe the new rules in the law by proposing new amendments to the law merely with the aim of enabling the 1,100 stranded laid-off domestic helpers, it would cause a significantly adverse impact on the about 27,000 families in Macao who are employing domestic helpers.
According to the Labour Affairs Bureau, there were 28,938 non-resident workers hired as domestic helpers in Macao at the end of February, including 16,120 Filipinos, 6,195 Vietnamese, 4,123 Indonesians and 1,555 Myanmarese, as well as 658 mainlanders.