Hong Kong Covid-19 cases to drop again
Hong Kong Covid-19 cases to drop again

Link copied
Hong Kong continues to see a declining trend in coronavirus cases with about 28 cases expected on Friday.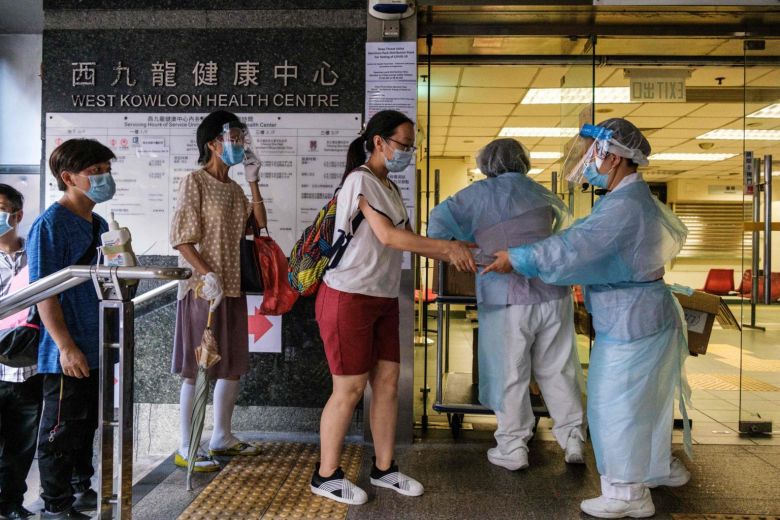 Hong Kong continues to see a declining trend in coronavirus cases with about 28 cases expected on Friday, according to medical sources quoted by South China Morning Post.
The latest figures come ahead of the launch of citywide testing next month, details of which are to be announced by government officials on Friday afternoon.
Hong Kong recorded 18 new Covid-19 cases on Thursday, partly because of the suspension of samples collection on Wednesday due to Typhoon Higos.
The number of confirmed cases stands at 4,604, with 75 related deaths, including three on Thursday.
From 1 September, any resident who would like a coronavirus test will be able to preregister online and go to one of 150 swabbing stations to be set up throughout the city.
Private doctors, nurses and dentists on site will take samples, while the person will be notified of their results via text message afterwards.
Testing is expected to take two weeks, but it remains uncertain as to whether a sufficient number of people will join the scheme, said the Post.
Health minister Professor Sophia Chan Siu-chee said she hoped at least 5 million people – or about two-thirds of the city – would take part.
Professor David Hui Shu-cheong, a respiratory medicine expert, said testing "would not be much use" if a significant number of the city's population did not get tested.
"If only some 1 million people participate in the scheme, the samples can't represent the whole population. There could still be many invisible chains of infection that we can't track," he said on a radio programme on Friday.
Hui said social-distancing measures could be relaxed only if cases returned to single figures, and those of unknown origins dropped significantly.
Dr Ho Pak-leung, a University of Hong Kong microbiologist, said offering weekly testing for high-risk groups would be more effective in combating the virus, compared to citywide testing over two weeks.
He suggested highest priority should go to inpatients at public hospitals, frontline staff for the Hospital Authority, and care workers – which could take up around 15,000 tests a day.
"Testing them would be much more effective than testing members of the public who are mostly asymptomatic with lower risks," he said.
"You have to aim at some targets, otherwise you are just wasting bullets."
(South China Morning Post/Macau News)