Hong Kong confirms 40 more local Covid-19 cases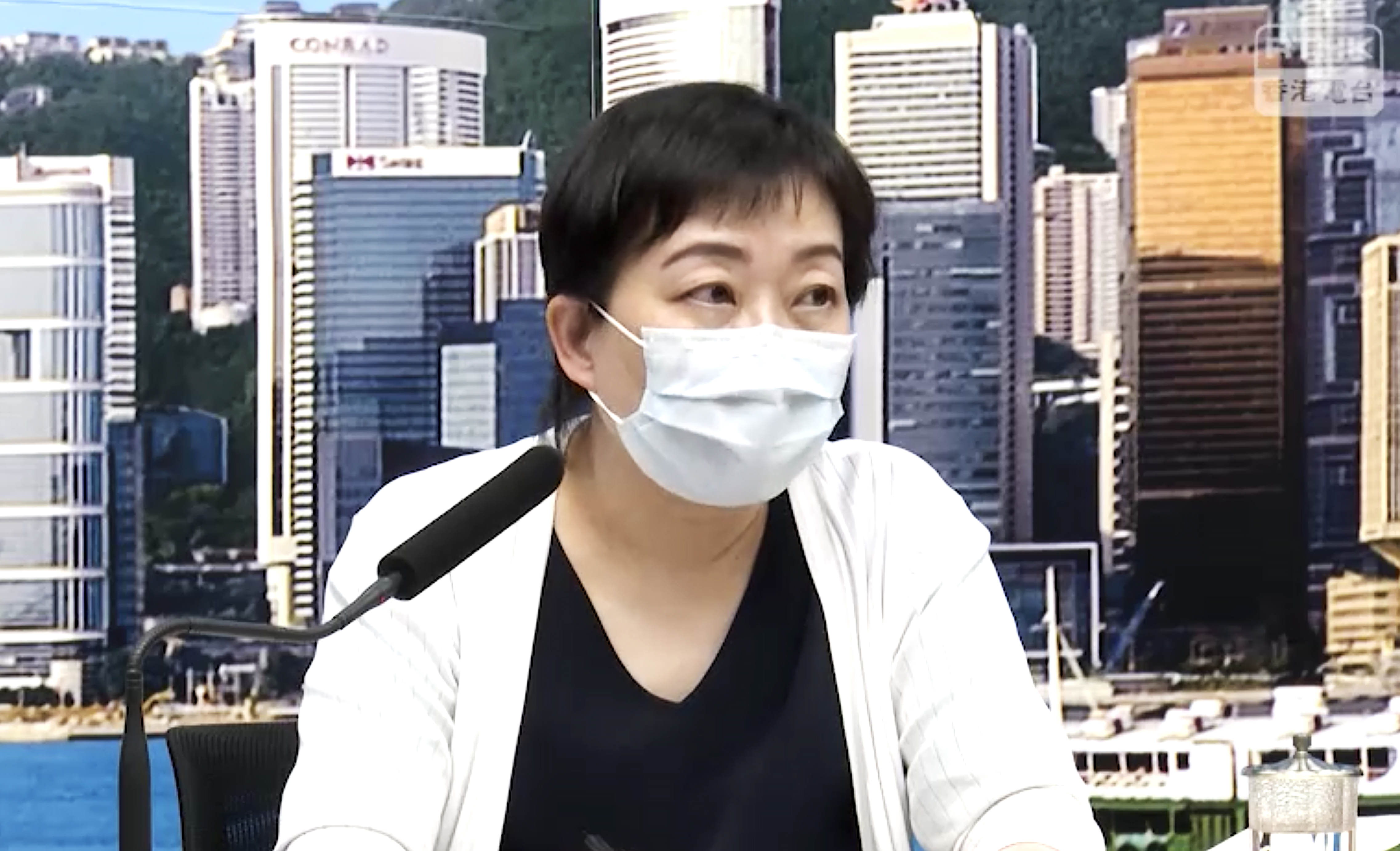 Hong Kong's  Centre for Health Protection (CHP) confirmed 40 more local Covid-19 cases today – more than half of which were infected via unknown sources.
CHP spokeswoman Dr Chuang Shuk-kwan told a regular press conference that 24 newly-confirmed infections of unknown source came from across the city. She said the trend was "very worrying".
They include a couple who live in Ngau Chi Wan, a stall owner at the Pei Ho Street market in Sham Shui Po, along with another person who frequented the market.
"Essentially, all districts are affected," Chuang said.
She added the fact that the authorities cannot track down the source of so many infections means that the virus is quite widespread.
"[In] half of the reported cases today we have an unknown source, so it is very worrying because the cases can spread in the community, and also we do not have a definite source – that means there are lots of unknown sources in the community that can spread easily, and they may be asymptomatic", Chuang said.
She expressed alarm at the number of senior citizens getting infected.
"Many of the cases are elderly people… they do not have many activities except walking around and having Chinese tea in some restaurants. This is quite a usual habit for local people. So if that is a risk factor then it is very worrying because many of us may get infected unknowingly."
A total of 16 cases were linked to previously confirmed infections, including friends, family members and domestic helpers of confirmed patients, and the owner of a restaurant in Sheung Wan at the centre of a cluster of cases.
A customer and a family member of a cashier at an eatery in Tsz Wan Shan have also come down with the disease.
Chuang noted that many new patients work in high-risk trades like at restaurants – where people have to take their masks off to eat – or whose job brings them into direct contact with many members of the public.
Concerns are also rising over possible infections in a hospital setting.
A 77-year–old woman who recently stayed at the same ward in Queen Elizabeth Hospital as a previously-confirmed case has also tested positive.
A chief manager of the Hospital Authority, Dr Lau Ka-hin, said experts were probing the matter to try to pinpoint the source of infection – to see whether it happened inside the hospital.
"Up to this moment we can still not conclude where the patient get the infection," he said.
Meanwhile, a patient who underwent a heart procedure at Princess Margaret Hospital fell unwell a day after he was discharged and subsequently tested positive for Covid-19.
14 patients who stayed at the same ward as him, along with a nurse, will be quarantined as close contacts.
Eight more imported cases were also reported today, including three people who recently returned from the Philippines, four people who flew in from India, and a flight attendant who returned from the UK.
As of yesterday, Hong Kong had 1,569 confirmed Covid-19 cases, with eight fatalities.
Macao's number of confirmed novel coronavirus disease cases stood at 46 today. Unlike Hong Kong, Macao has been spared a Covid-19 community outbreak. Only one of the 46 patients is still in hospital.
Macao has not recorded a local Covid-19 case of 107 consecutive days, according to official figures.
The Macao government has provided the population with over 100 million facemasks since late January. Each resident and non-resident worker is entitled to buy 10 facemasks at the fixed price of MOP 8 (US$1) every 10 days.
(RTHK/The Macau Post Daily/Macau News)