E-consumption scheme starts tomorrow
E-consumption scheme starts tomorrow

Link copied
As residents look forward to the start of the e-consumption scheme, officials warn traders to stick to the rules and shun the temptation to jack up prices.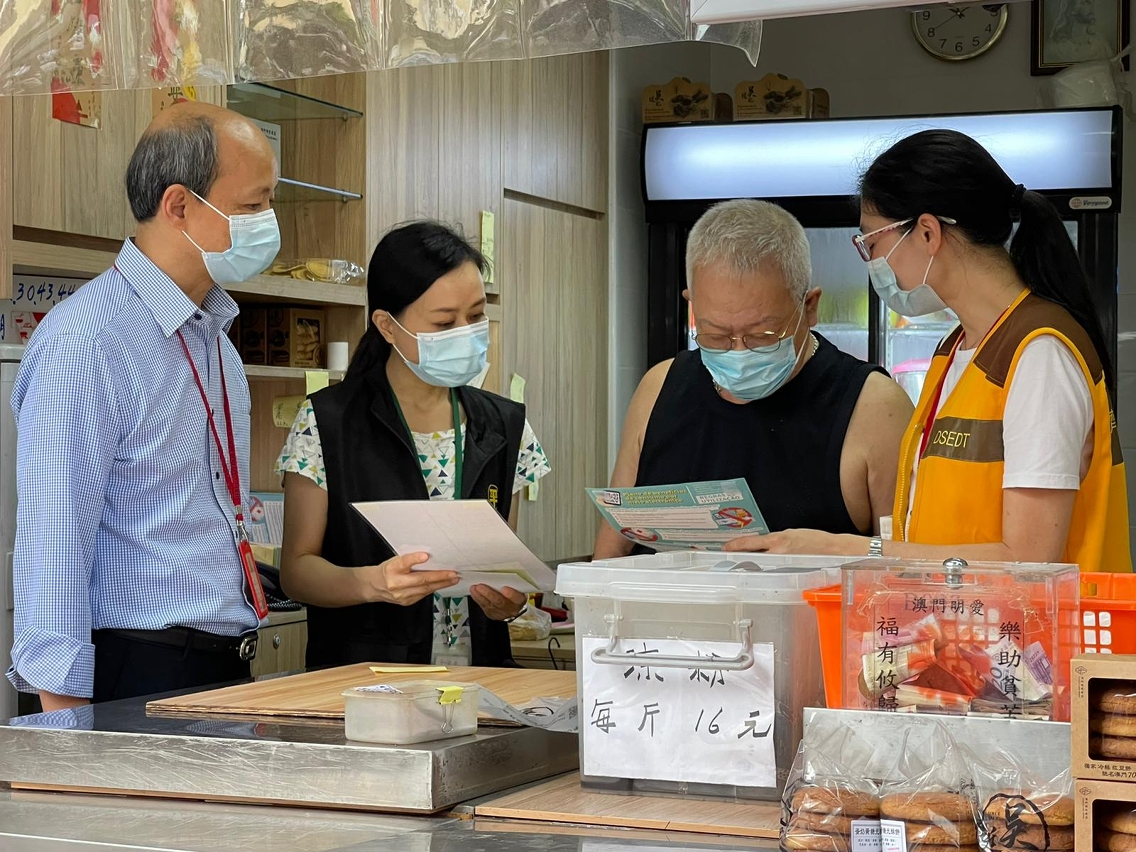 Residents can look forward to a mini spending spree starting from tomorrow (1 June) when the e-consumption scheme officially kicks off.
Officials from the Economic and Technological Development Bureau (DSEDT) and Consumer Council (CC) have been touring the city, handing out fliers to promote the scheme and warning traders to stick to the regulations.
The CC also posted QR codes of the "Consumidor Online" website outside shops so that if needs be residents can complain about shops violating the e-consumption benefit plan's regulations. CC officials stressed that shops are not allowed to cancel the benefit plan of their own accord or increase prices suddenly.
The deadline for using the fund is 31 December, and the bureaus have released videos so residents can familiarise themselves with the scheme. Residents who want to continue to use the remainder of the immediate discount grant after the start-up fund is used can top up the e-consumption smartcard after the balance reaches MOP 10 or below.