Covid-19 clusters at Hong Kong wet markets spark fears of wider outbreak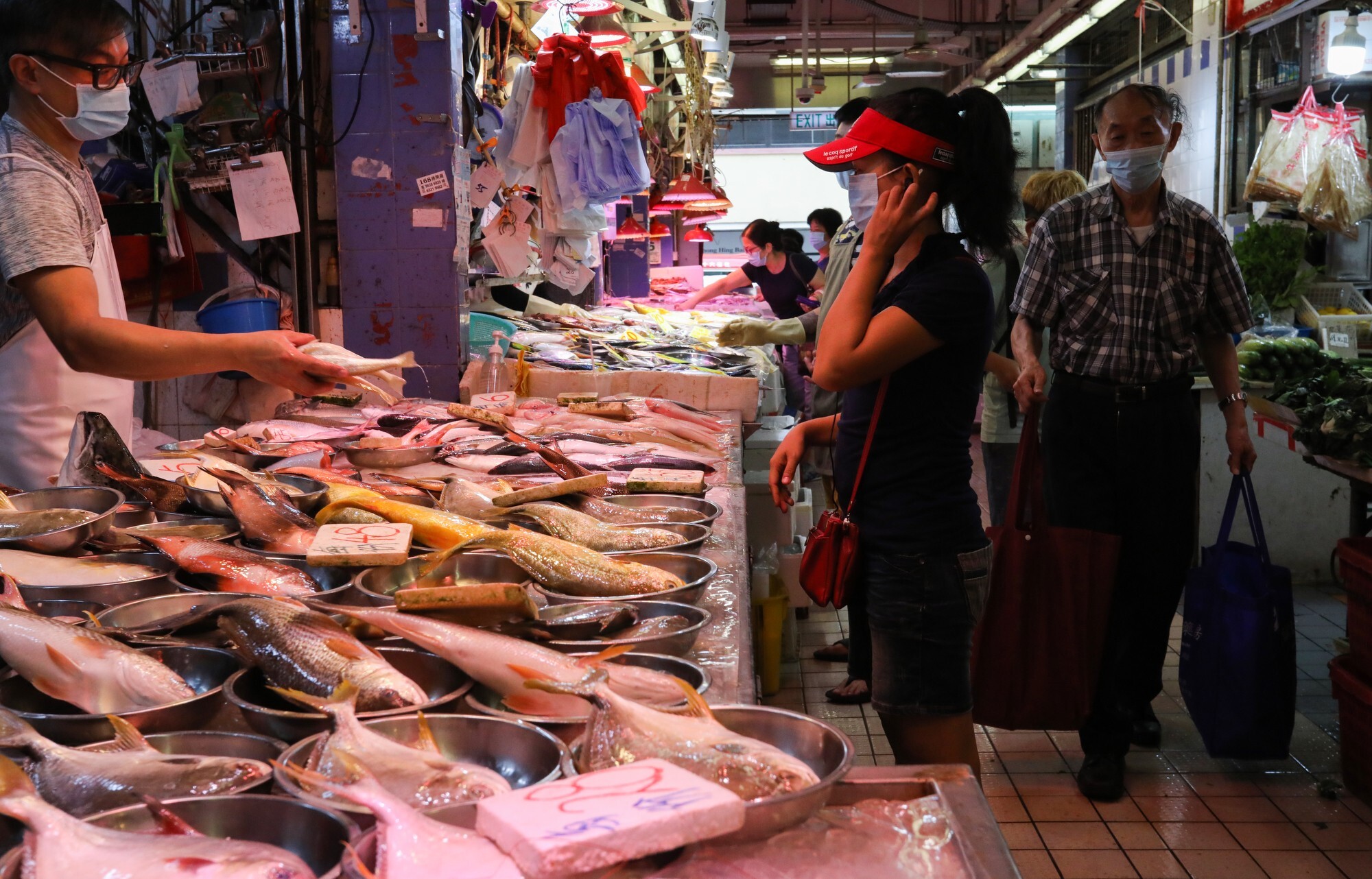 Hong Kong could expect another 85 new Covid-19 cases on Wednesday, a medical source said, although growing clusters at two wet markets mean fears of a wider outbreak remain, according to the South China Morning Post.
Despite the continued downward trend, with the city now recording three consecutive days of fewer than 100-plus infections, the clusters in Hung Hom and To Kwa Wan markets have sparked concerns over the threat of an outbreak similar to those in Wuhan and Beijing.
"The wet markets have been closed temporarily, and environmental samples taken from chopping boards, ice, water and measuring scales by the health authorities" the Post report.
Five cases have been linked to four fish stalls at Hung Hom market while 10 others, including cleaners and workers at stores, have also been infected
As of Tuesday, the number of confirmed infections in the city stood at 3,669, with 42 deaths.
Meanwhile, a study of more than 1,000 Hong Kong COVID-19 patients has found over one-fifth suffered from liver injury during the course of their treatment, facing up to 7.92 times the risk of admission to ICU, use of invasive mechanical ventilation, and even death.
"We suggest monitoring the liver function of COVID-19 patients closely to enable early detection of any worsening of their conditions," Professor Grace Wong Lai-hung, one of the researchers from Chinese University, said.
(South China Morning Post/MacauNews)