Councillors condemn shoddy MOP 340 million Taipa 'Skywalk'
Councillors condemn shoddy MOP 340 million Taipa 'Skywalk'

Link copied
Councillors and residents are calling for urgent repair work citing malfunctioning lifts and generally poor construction.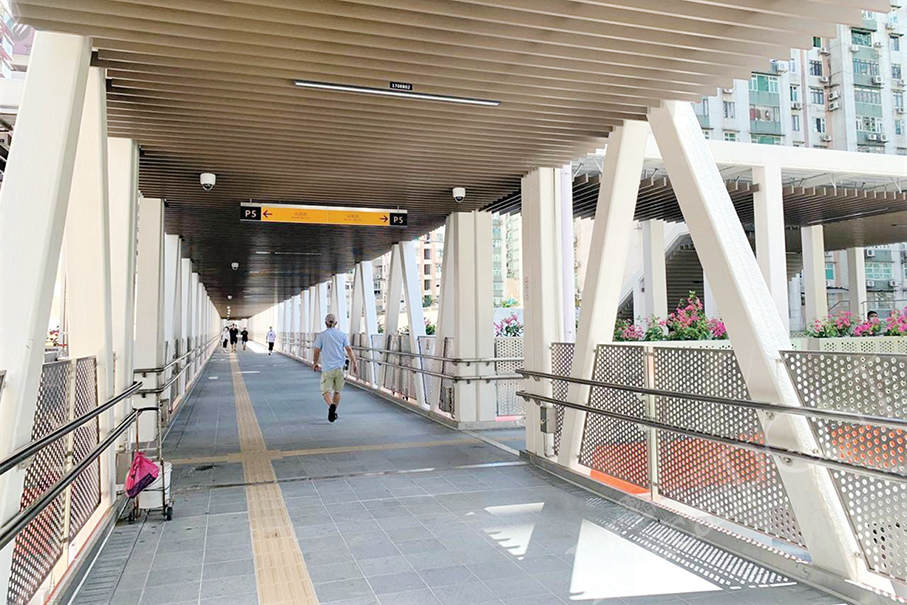 Less than a fortnight after it opened, the MOP 340 million Taipa Skywalk – the 700-metre elevated walkway on Avenida de Guimarãe which took three years to build – is already attracting a storm of criticism.
Residents and council members are complaining of shoddy construction and broken-down lifts, and are demanding remedial action.
Taipa and Coloane Community Service Consultative Council member Ng Hong Kei noted that on the opening day, the lifts already required repairs, adding that in the first 10 days of the Skywalk's operation, a lot of other repairs were carried out. He stressed that as there are no longer zebra crossings on the road beneath the elevated walkway, if the lifts continue to break down, it would cause a lot of inconvenience to residents, especially the disabled.
Ng also said that many residents have noticed cracks and rust stains on the skywalk pointing out that they are worried about the quality of the construction. He underlined that the elevated walkway cost MOP 340 million to build, and if the quality is "subpar", then the related construction entities should check the skywalk as soon as possible.
Fellow council member Lo Chung Yee said that many drivers had told her that when they turn into Avenida de Guimarães from Rua de Nam Keng, Rua de Seng Tou or Rua de Bragança, the lift area blocks their vision and creates a blind spot. 
Council member Lam Ka Chun said that while many residents have been giving positive feedback about the skywalk the hygiene problem is a concerning issue. 
According to Lam, within a week, many residents have spotted cigarette ends, animal waste and a lot of dirt and stains on the walkway. He suggested putting up some signs to remind pedestrians to not litter the Skywalk, The Macau Post Daily reported.