Cotai construction workers 'threaten to jump' in pay row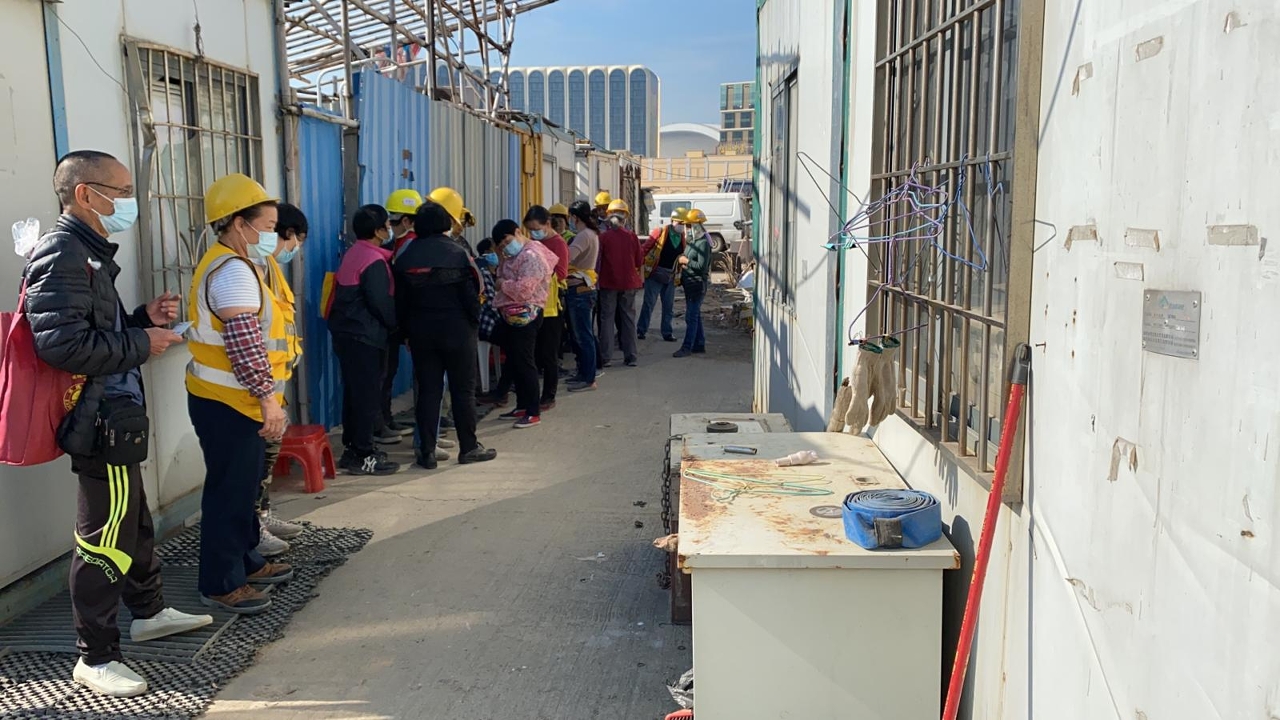 Four non-resident workers threatened to jump from a height on a Galaxy Entertainment Group (GEG) construction site of the gaming operator's new development project in Cotai on Monday morning over a pay row, the Labour Affairs Bureau (DSAL) said in a statement on Monday.
The statement said that DSAL staff arrived at the scene and escorted the four non-resident workers to safety, after which the bureau's staff explained to them their rights and related labour regulations.
The statement added that while at the site, 14 other non-resident workers also said they hadn't been paid their wages.
GEG said in a statement last night that because the project was due to be completed, the departure of the related non-resident construction workers had been arranged, "and all their salaries and compensation have been paid in full accordance with the Macao Labour Relations Law and their contracts."
"After learning [of] the demands of the relevant non-resident workers this [Monday] morning, GEG requested the related subcontractors to follow up and coordinate with the relevant non-resident construction workers accordingly," the GEG statement said. "We understood that there were agency fee disputes between the four non-resident construction workers and their labour agencies based in the mainland. According to their subcontractor, the issue has been resolved."
The GEG statement also said that the company was assisting in coordinating the disputes between another subcontractor and some of its non-resident construction workers.
The gaming operator urged all workers to contact GEG representatives when they encounter any problems so that problems can be resolved effectively.
(The Macau Post Daily/Macao News)
Photo by Government Information Bureau (GCS)