Arts & sports inter-school competitions likely to resume soon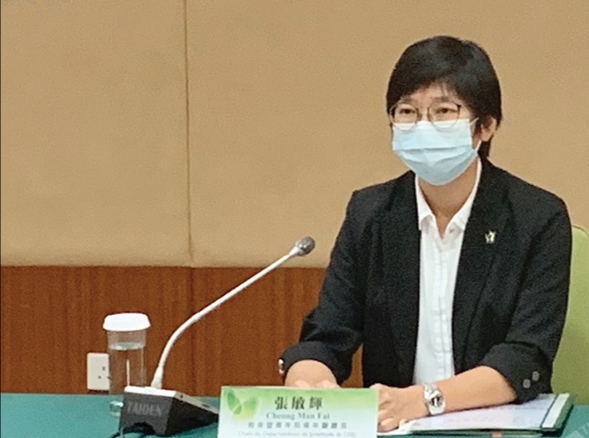 Inter-school arts and sports competitions are likely to resume soon, while a number of inter-school competitions in the science and maths-related fields have already started, Cheong Man Fai, who heads the Youth Department of the Education and Youth Affairs Bureau (DSEJ), told reporters on Thursday.
Cheong made the remarks on Thursday at a press conference after this year's third plenary meeting of the government-appointed Youth Affairs Committee.
Cheong said that some science or maths-related inter-school competitions have already resumed because the contests do not require pupils to take off their facemasks. However, Cheong also said that sports or arts competitions might require pupils to not wear their facemasks, pointing out that if the bureau decides to resume these competitions, it might require pupils to take the nucleic acid test (NAT) prior to training and the contests.
Cheong also told reporters she estimated that around 11,000 to 12,000 pupils would take part in the competitions. She added that this was only a rough estimate, as the number of people still depended on the sign-ups.
When asked about physical education classes, Cheong pointed out that the bureau has announced that extra-curricular classes have gradually resumed, adding that the bureau does not recommend pupils wear facemasks when they are playing ball games but they should still maintain social distancing.
Moreover, Cheong said that the government has shown concern about young adults' employment issues. She said that the government launched an internship programme in mid-June to encourage employers to recruit young interns. She also noted that last month the government held a job fair for young adults, which attracted over 4,200 people and provided 3,000 job vacancies.
(The Macau Post Daily/Macau News)
PHOTO © The Macau Post Daily/Prisca Tang