93.9% of locals are unfamiliar with glaucoma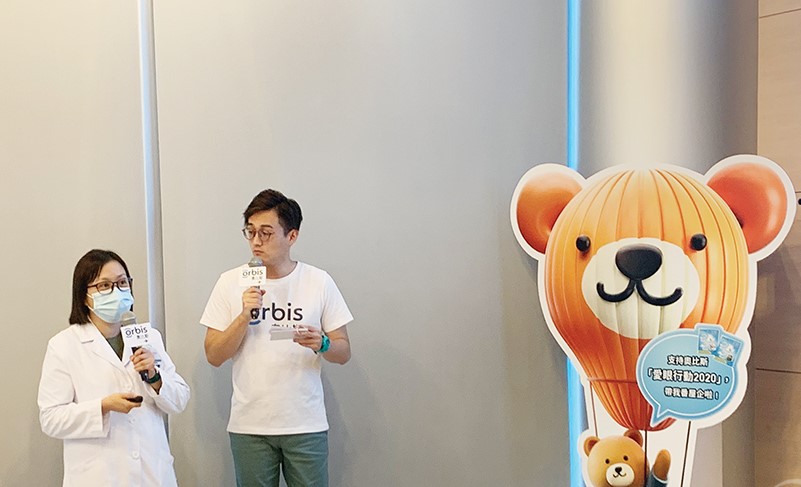 A survey conducted in November shows that 93.9 per cent of Macao residents are unfamiliar with glaucoma, Kiang Wu Hospital's Deputy Director of Ophthalmology Hong Sin U said on Monday.
Hong made the remarks during an Orbis event, "What is Glaucoma?" Information Sharing and Eye Care Health Talk, at the private hospital's Dr Henry Y. T. Fok Specialist Medical Centre.
Hong noted that over 90 per cent of the respondents have secondary education or above. Hong pointed out that 2,257 valid responses were submitted in a month and the result shows that locals are in serious need to learn more about glaucoma and have regular eye examinations.
Hong said the survey shows that a lot of respondents believe the misconception that glaucoma would turn the eyes green because in Chinese the disease's name is "green glowing eyes". She also said that 34.5 per cent of the respondents are at risk of having glaucoma.
Hong pointed out that glaucoma typically affects people with high myopia of 600 degrees or over, a family history of the disease, a deteriorating field of vision, or rapid and consistent degradation of their eyesight.
According to Hong, glaucoma is one of the world's top blinding diseases, and it is known as the "silent thief of sight" due to the lack of symptoms until vision damage or loss has occurred.
Hong stressed the importance of regular eye examinations and noted that 74 per cent of respondents admit that they had not had an eye exam in the past year. She concluded that even though there is no cure for glaucoma, going for regular eye tests can manage and control the condition.
(The Macau Post Daily/Macao News)
Photo by The Macau Post Daily/Prisca Tang