37th 'Walk for a Million' goes digital due to Covid-19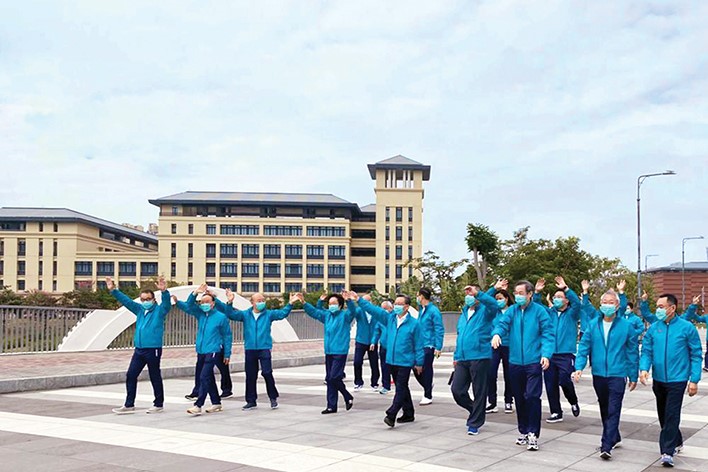 For the safety of the general public in the midst of the Covid-19 pandemic, the 37th Macau Walk for a Million organised by the Charity Fund from the Readers of Macao Daily News was mostly held via WeChat on Sunday, the organisers said in a statement.
According to the statement, the starting ceremony was held at the University of Macau's (UM) multimedia room, after which representatives of the charity walked around the campus.
The statement noted that the charity walk participants could turn on their WeChat "exercise app" to track their steps and sync their step counts with the charity's online platform. The statement pointed out that the participants who walked 6,000 steps or more before 11:59 pm on Sunday would receive an electronic certificate. The statement added that the participants could take a stroll in a park or walk in a mall, and they also could accumulate their steps over different times of the day.
The statement noted that the walk had almost 100,000 participants (nearly 15 per cent of the population) and received over MOP 16.8 million in donations, about 12 per cent down from last year's around MOP 19 million. The statement pointed out that this year's number of participants was a record high.
According to the organisers, by the end of Sunday night, the march had accumulated over 700 million steps, and 48,000 of the participants completed 6,000 steps or more. The organisers added that over 3,800 participants walked 30,000 steps. The statement noted that in the group ranking, casino operators Sands China finished in first place, followed by rival gaming operators SJM and Wynn Macau.
The Chinese-language Macao Daily News is Macao's top-selling newspaper.
(The Macau Post Daily/Macao News)
Photo by TDM