2021 Honours List singles out 10 remarkable citizens and 12 organisations
2021 Honours List singles out 10 remarkable citizens and 12 organisations

Link copied
Business leaders, sports stars and artists among those recognised; Grand Lotus – Macao's highest decoration – not awarded this year.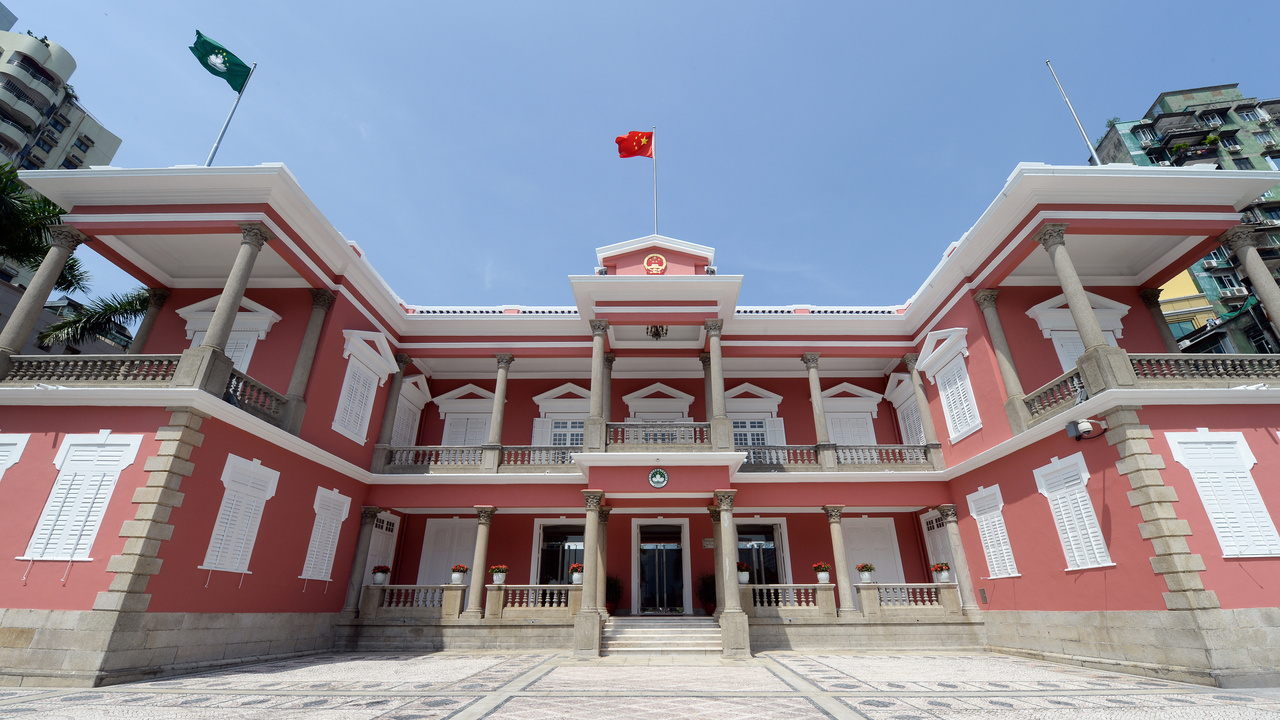 Ten distinguished citizens and a dozen organisations have been recognised for their achievements, outstanding contributions and distinguished service to society in Macao's 2021 Honours List.
The private Kiang Wu Hospital and businessman-cum-civic leader Chui Sai Cheong received the Golden Lotus Decoration of Honour, the city's second-highest decoration. Chui is the vice-president of the Macao Legislative Assembly (AL) and is a senior member of a raft of business and community organisations.
Medals of Merit were awarded to:
– University of Macau's State Key Laboratory of Quality Research in Chinese Medicine;
– Macau University of Science and Technology's State Key
– Laboratory of Quality Research in Chinese Medicines;
– Emergency Department of the Conde de São Januário Hospital Centre;
– University of Macau's Vice-Rector Rui Martins;
– Businessmen U Seng Pan (an internationally renowned integrated circuit specialist) and Wu Tat Chong (known for his contributions to promoting Macao's economic diversification and sustainable development);
– Pastry chain store Cinco de Outubro Pastelaria (Macao), Limitada; artist-cum-publisher Chui Weng Chi;
– Award-winning designer Au Chon Hin;
– Medal-winning karateka Kuok Kin Hang;
– The Laboratory Division of the Municipal Affairs Bureau;
– Macau Association of Mutual Help of Myanmar Overseas Chinese;
– Community worker Cheong Lai Chan, a former vice-president of the General Union of Neighbourhood Associations of Macau (Kai Fong).
Five police units were awarded the Medal for Bravery: the Civil Protection Operations Centre of the Unitary Police Service; Macau Police Department of the Public Security Police Force (PS); Islands Police Department of the PSP; Special Police Unit of the PSP; and the Judiciary Police (PJ) Crisis Response and Command Centre.
Certificates of Merit were awarded to Special Olympics medallist Chen Yu Chia and medal-winning swimmer Chen Pui Lam.
Macao's highest decoration – Grand Lotus – was not awarded this time.
The Honours List is based on recommendations by the government-appointed Medals and Honorary Titles Nomination Committee, The Macau Post Daily reported.