Senior diplomat applauds ideal China-Portugal relations
Senior diplomat applauds ideal China-Portugal relations

Link copied
The head of the Chinese Mission to the European Union (EU) has described the relationship between China and Portugal as "a model," saying that one of the secrets of that is mutual respect.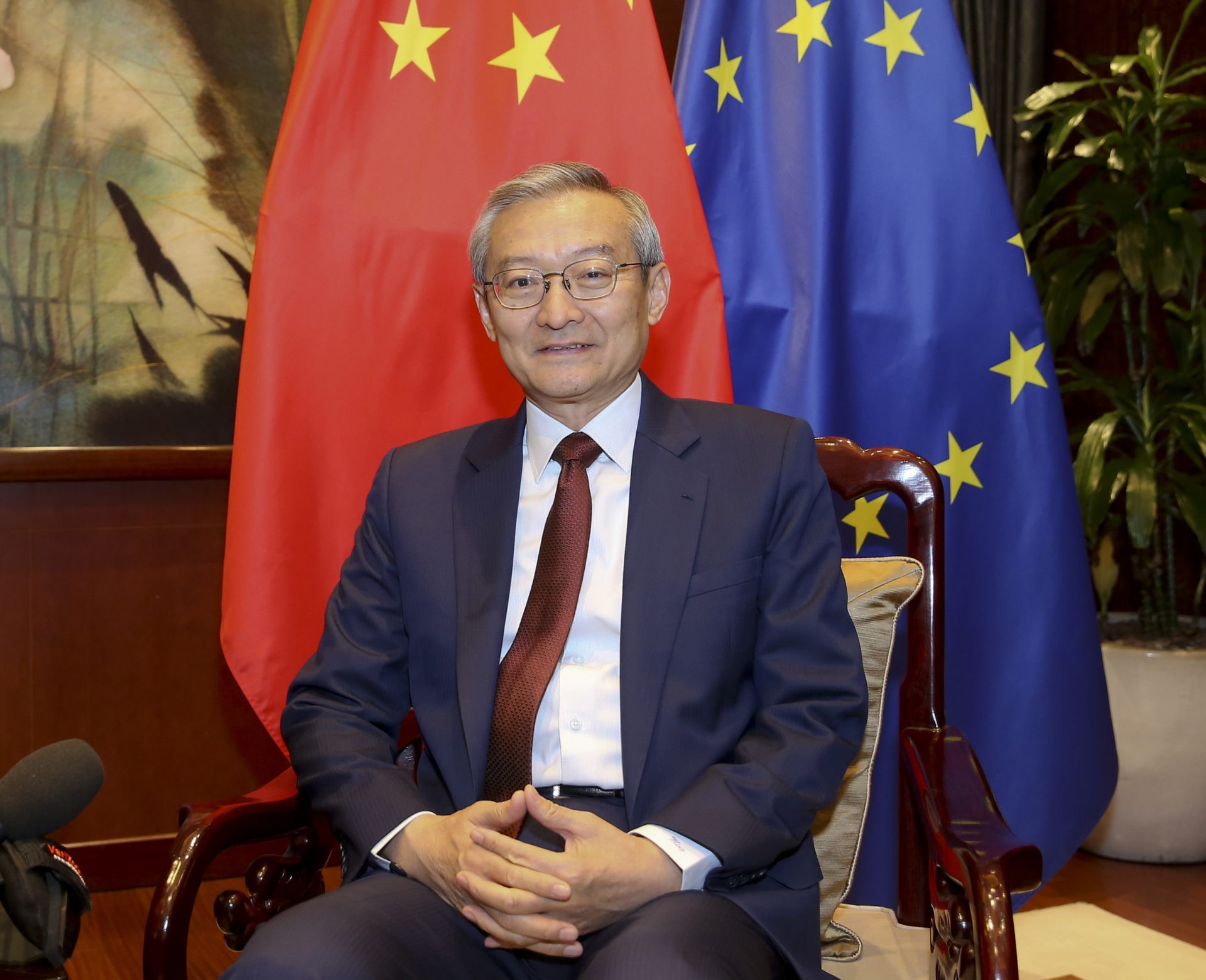 China and Portugal enjoy a "model" relationship based on mutual respect, Zhang Ming,  head of the Chinese Mission to the European Union (EU), has said. 
"Portugal shows great respect to China, and China shows even greater respect to Portugal –  Both of us never intervene in each other's internal affairs. I think this is one of the secrets," said Zhang.
Portugal was one of the last European countries to establish diplomatic relationships with China at the end of the 1970s, but the l bilateral relationship has since developed smoothly and swiftly, Zhang said.
Describing China-EU relations as "crucially important," Zhang said both sides were "happily surprised and proud to find that 2020 saw a strong growth of China-EU relations."
 Last year China the EU signed an agreement on geographical indications, which will come into force on 1 March. On 30 December of last year, the two sides announced the completion of investment agreement negotiations.
This year, the two sides will continue to promote high-level exchanges, follow-up the China-EU investment agreement, coordinate the Covid-19 response on both health and economic fronts, step up green and digital cooperation, and strengthen multilateral governance, Zhang said.
"We hope that Portugal, as the holder of the [EU] rotating presidency, will encourage teams from both sides [and] that ideally in the first half of this year  we could sign the investment agreement," he said.
Zhang said he was confident of the prospects for  the China-EU relationship. He noted that both sides have shared interests and need each other as partners, both were keen about safeguarding world peace and prosperity, upholding multilateralism and improving global governance, and that they also have a shared commitment to cooperation and dialogue. 
"We are committed to promoting cooperation, and resolving or managing differences through dialogues rather than confrontation," Zhang said.
(Xinhua News Agency)
*last updated 3 February 2021 at 7:00 am