Relations between China and the Portuguese-speaking countries to move to a higher level
Relations between China and the Portuguese-speaking countries to move to a higher level

Link copied
Covid-19 pandemic showed importance of cultural and artistic relations between China and Lusophone countries.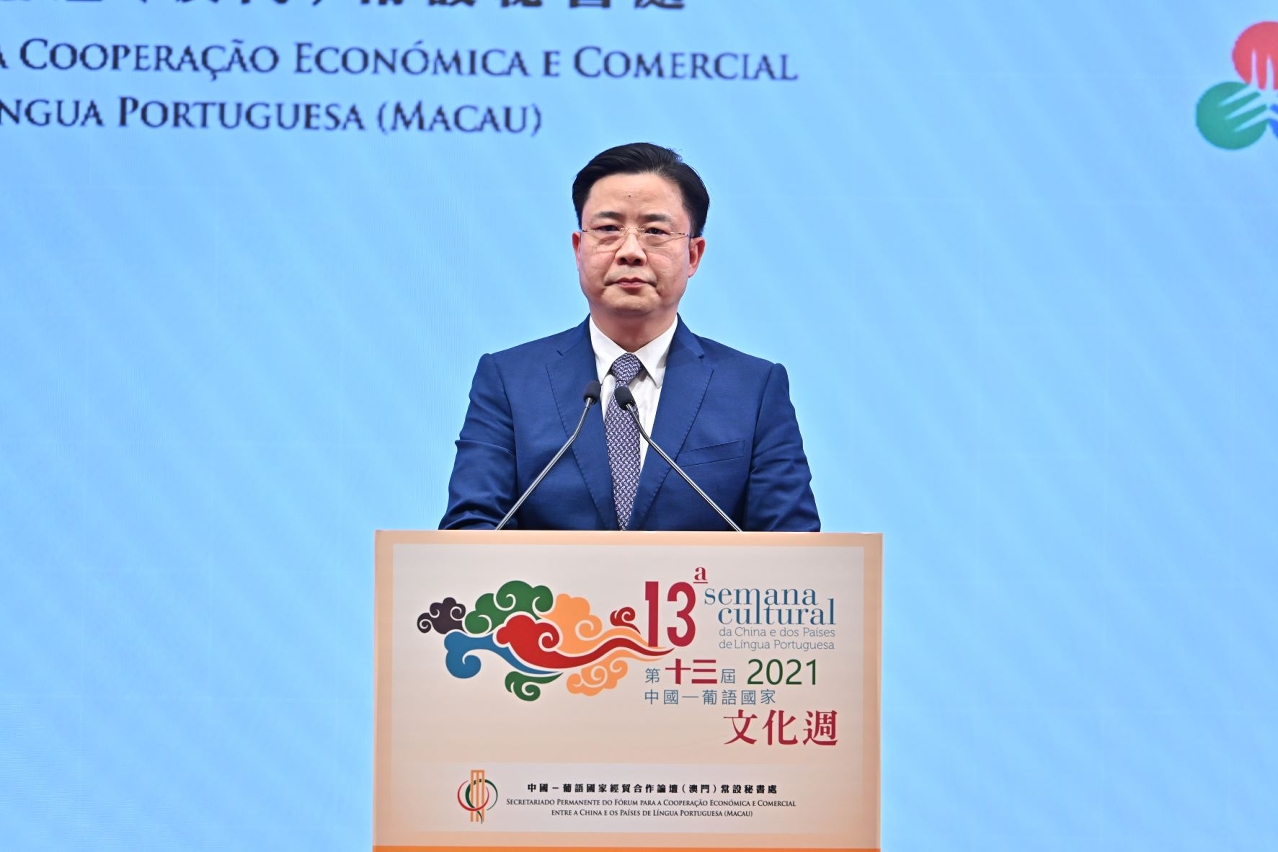 Forum Macao Deputy Secretary-General Ding Tian said on Friday that the relations between China and the Portuguese speaking-countries will be strengthened over the next few years.
Speaking during the inauguration of the 2021 Cultural Week between China and the Portuguese-speaking countries, held in Macao, he said that he is sure that the cooperation between the countries will move to a higher level of development.
"The Permanent Secretariat of the Forum for Economic and Trade Co-operation between China and Portuguese-speaking countries will continue its efforts to promote the exchanges between the Sino-Lusophone peoples," he said.
Ding also considered that the Covid-19 pandemic came to show the importance of the cultural and artistic relations among all countries and guarantee that Forum Macao will do its utmost to promote more exchanges between mainland China, Macao and the Portuguese-speaking countries.
During the ceremony – which included dances and music performances – the winners of a Video Competition on Portuguese-speaking countries were announced.