Mozambique rice crop may hit 239,000 tonnes this season
Mozambique rice crop may hit 239,000 tonnes this season

Link copied
African republic aiming for self-sufficiency in rice, making best use of technology, as imports currently cost US$300 million annually.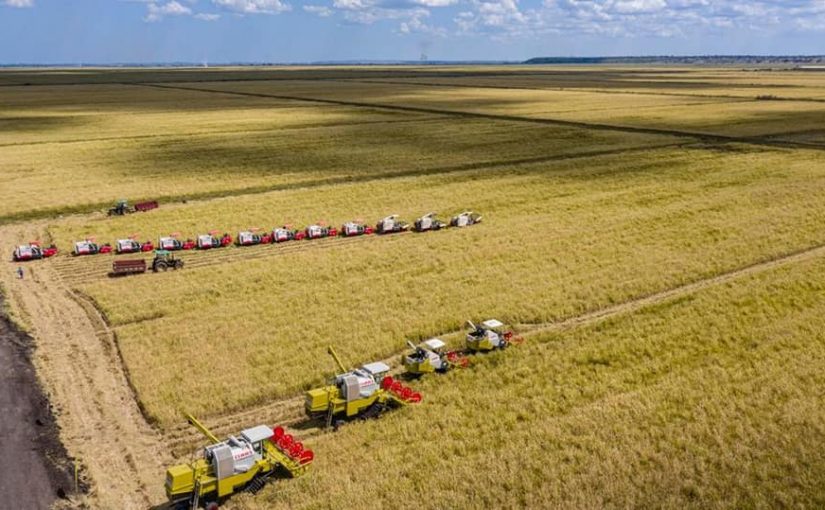 Mozambique can achieve food self-sufficiency in rice if it maintains the levels of production growth that it has recorded in recent years.
For the current 2021-2022 season, cereal production is expected to reach around 239,000 tonnes, corresponding to an increase of around 15 per cent.
Minister of Agriculture and Rural Development, Celso Correia, recalled that the last campaign's 207,821 tonne rice harvest represented a 19 per cent increase on the previous season's 175,322 tonnes.
"We are beginning the 2021-2022 rice harvest, and our projection is that we can reach production of around 239,000 tonnes, which means a growth of 15 per cent. Last year, we hit 19 per cent," he said at a ceremony marking the start of the rice harvest in Gaza.
Correia added that the sector wanted to mark the opening of the season with the use of technology that allows for greater efficiency in harvesting and less loss, in addition to using as much land as possible and reducing the effort required.
According to the minister, last year's growth and its projection, if realised, are in line with the country's aspirations towards self-sufficiency.
"If the country continues with growth levels of 15 per cent per year, by 2030, Mozambique will be self-sufficient in rice production," he underlined.
Celso Correia acknowledged that the country had great ambitions, being the only one in the region with conditions to produce not only for domestic consumption, but also for export.
He noted, however, that, despite the positive results of the 2020-2021 campaign, increased consumption had meant that cereal imports cost the country around US$600 million, of which rice contributed 50 per cent, equivalent to US$300 million.
Currently, Mozambique consumes around 500,000 tonnes of rice per year, of which 60 per cent is imported.
Correia said that the government would continue to do everything possible to allow the production sector to adapt to external events and mitigate the devastating effects of climate change, given the country's geographic vulnerability, Club of Mozambique reported.