Italy's Eni plans second LNG platform off Mozambique as Europe seeks gas
Italy's Eni plans second LNG platform off Mozambique as Europe seeks gas

Link copied
New platform would complement existing US$7 billion Coral-Sul operation, but company needs agreement from partners who include China National Petroleum.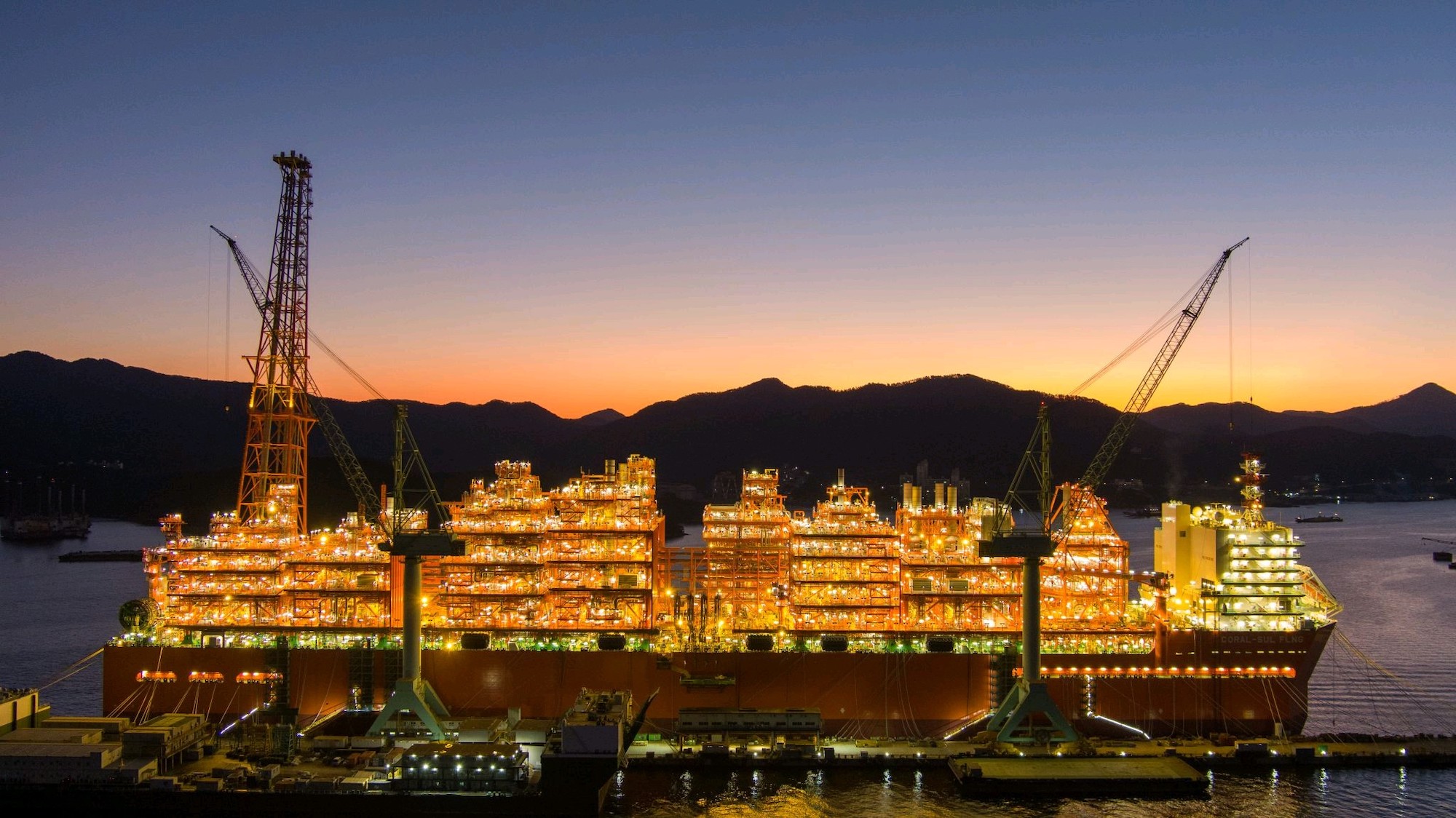 Eni SpA is planning a second liquefied natural gas (LNG) production vessel offshore Mozambique that could be built in less than four years to help Europe diversify supplies of the fuel, according to a company executive.
The Rome-based oil and gas producer's potential project would complement its US$7-billion Coral-Sul FLNG platform moored off Mozambique's northern coast that's scheduled to start exporting the fuel this year.
If Eni decides to proceed by early 2023, output could begin even before TotalEnergies SE's US$20-billion onshore project that abruptly halted construction last year due to security issues. 
Before reaching a final investment decision, the company will need to agree with partners including ExxonMobil, China National Petroleum and Mozambican state-owned Empresa Nacional de Hidrocarbonetos.
Eni is responsible for offshore projects, with ExxonMobil in charge of onshore assets.
Coral-Sul has remained on schedule for first exports this year despite supply-chain lags caused by the pandemic.
Located more than 50 kilometres offshore, it's also been unaffected by an insurgency linked to the Islamic State that led TotalEnergies to freeze work last year on an onshore project that's planned to have almost four times the capacity of the floating vessel.