Huawei launches Information and Communication Technologies Star programme in Angola
Huawei launches Information and Communication Technologies Star programme in Angola

Link copied
CEO says by investing in and developing education, Huawei aims to expand an ever-widening path of inclusive development.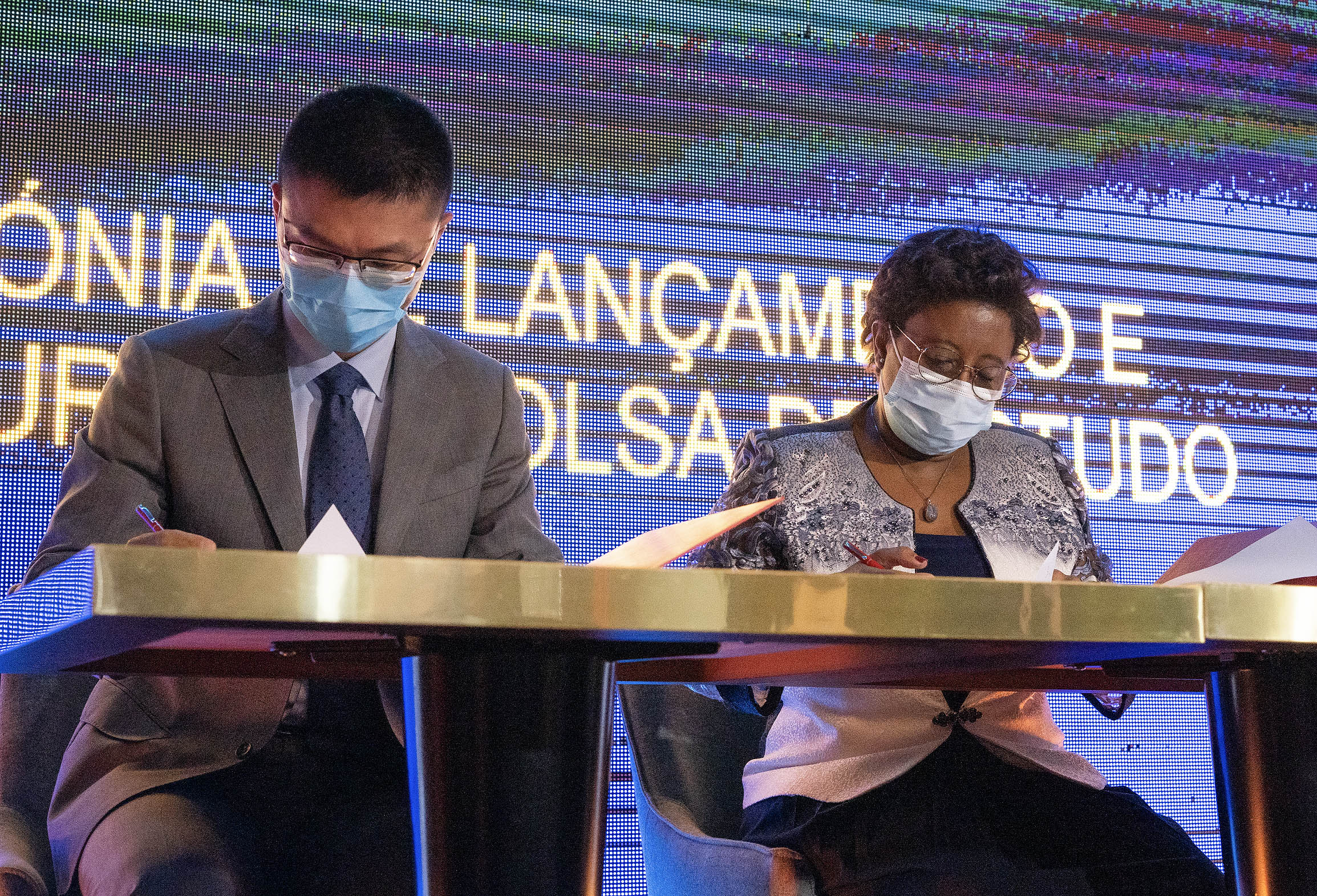 Angola's Ministry of Higher Education, Science, Technology and Innovation (MESCTI) and Chinese technology multinational Huawei have launched the Angola National ICT Star programme, during the National Ecological Forum of Talents.

The Information and Communication Technologies (ICT) training programme mainly targets undergraduate, master's and doctoral students with excellent academic performance. Scholarship recipients will have the opportunity to study and research in the field of ICT.
During the event held last week, Edric Chu, CEO of Huawei Angola, said that the programme aims to accelerate the digital development of Angola, by training the technicians that the country lacks.
"We hope that through joint efforts with industry partners, we can invest in and develop education and expand an ever-widening path of inclusive development, and thus fill the gap that exists," he said.
The head of MESCTI, Maria Rosário Bragança, also recognised the importance of accelerating the training of young people in new technologies. 
"I emphasise the importance of qualifying technical and senior staff in the field of ICTs, being aware that it is essential to invest in the sustainable development of technical and personal skills of our young people, to ensure our technological future, in a global context where only societies capable of achieving digital transformation will survive," she said.
Huawei has cooperated with 16 Angolan universities, providing them with  teacher training programmes and online courses. It also built a laboratory and trained 1,000 students, certifying 600 talents.