CTM, Angola Cables ink deal, expanding business opportunities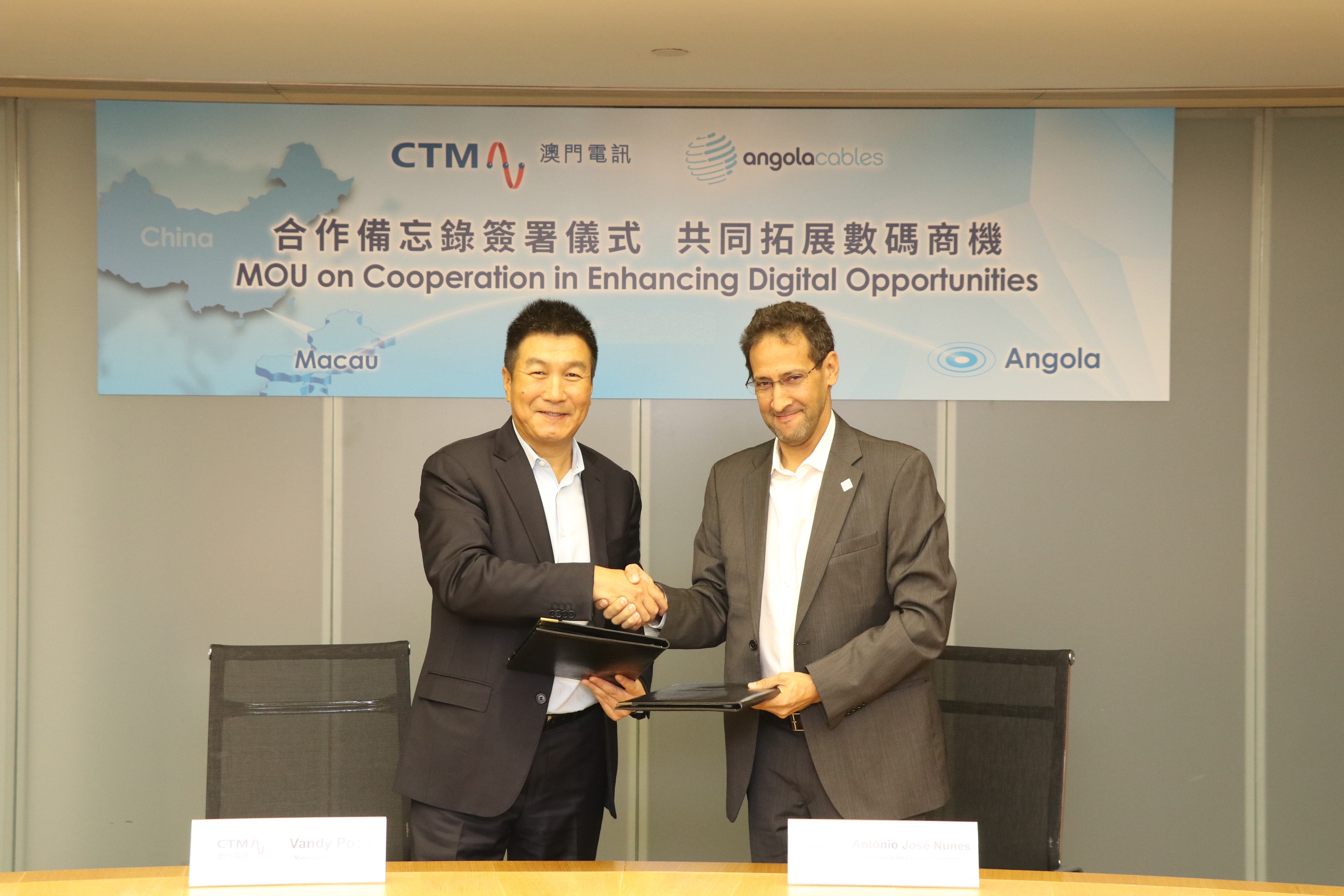 Local telecom operator CTM and Angola Cables have recently signed a Memorandum of Understanding (MoU) that will enhance digital business opportunities between Macau, mainland China and Portuguese-speaking countries.
CTM said in statement on Tuesday that the MoU, which was signed last month, aims to promote strategies and opportunities to connect the Greater Bay Area (GBA) to Portuguese-speaking countries in Africa and the Americas.
The statement quoted CTM CEO Vandy Poon Fuk Hei as saying that the partnership reflects the company's active participation in the GBA and the Belt and Road Initiative (BRI).
Leveraging Macau's status as a privileged platform for connecting China with Portuguese-speaking countries, Poon said that his company would play a significant role in promoting business cooperation between companies from China and Portuguese-speaking countries in Africa and the Americas to jointly explore new investments, business opportunities and markets.
Angola Cables has a submarine cable network linking the continents in the Atlantic region with high availability and good quality, and owns data centres in Angola and Brazil and is promoting the southern Atlantic digital hub.
The statement quoted Angola Cables CEO António Nunes as saying that the cooperation deal could be instrumental in reshaping the digital ecosystems within Africa that would be close to matching that of us [Angola] and the rest of the world, and open opportunities for them in the Orient.
According to the Macau Post Daily, Nunes said that expanding connectivity across the southern hemisphere had the potential to unlock the many advantages and benefits brought about by secure, digital access – from the promotion of foreign trade to robust economic development, adding that advancing technology in subsea cables networks has provided a backbone to support data centres and digital ecosystems that will connect the digitally-driven world.