Cristina Morais quits the Forum Macao after one year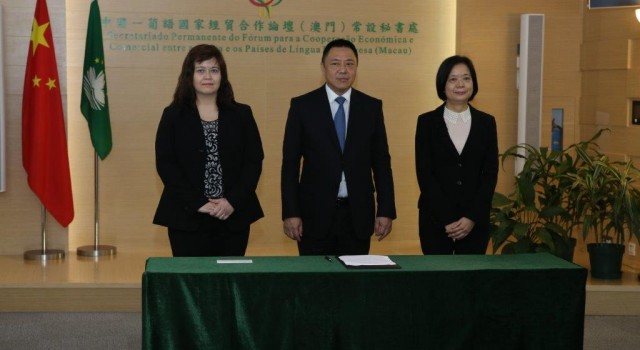 After one year in office, Cristina Gomes Pinto de Morais has left her post as coordinator of the Supporting Office to the Permanent Secretariat of the Forum for Economic and Trade Co-Operation between China and Portuguese-speaking countries (Forum Macao).
Morais joined the Forum Macao in November 2015 to substitute Echo Chan Keng Hong who resigned from her post after seven months in October 2015.
Cristina Morais has returned to her previous position as the head of the External Economic Relations Department of the Economic Services Bureau (DSE), which she had been responsible for from 2009 to November 2nd 2015, when she joined the Forum Macao.
The change of the leadership in the Forum Macao has occurred after the 5th Ministerial Conference, Macao International Trade and Investment Fair (MIF) and the Cultural week of the Portuguese-speaking countries where Forum Macao was an active participant.
Cristina Morais's substitute is yet to be revealed.