Coral Sul floating LNG plant to load first Mozambique gas cargo by year-end
Coral Sul floating LNG plant to load first Mozambique gas cargo by year-end

Link copied
Plant will be able to exploit massive undersea reserves believed to contain 16 trillion cubic feet of natural gas.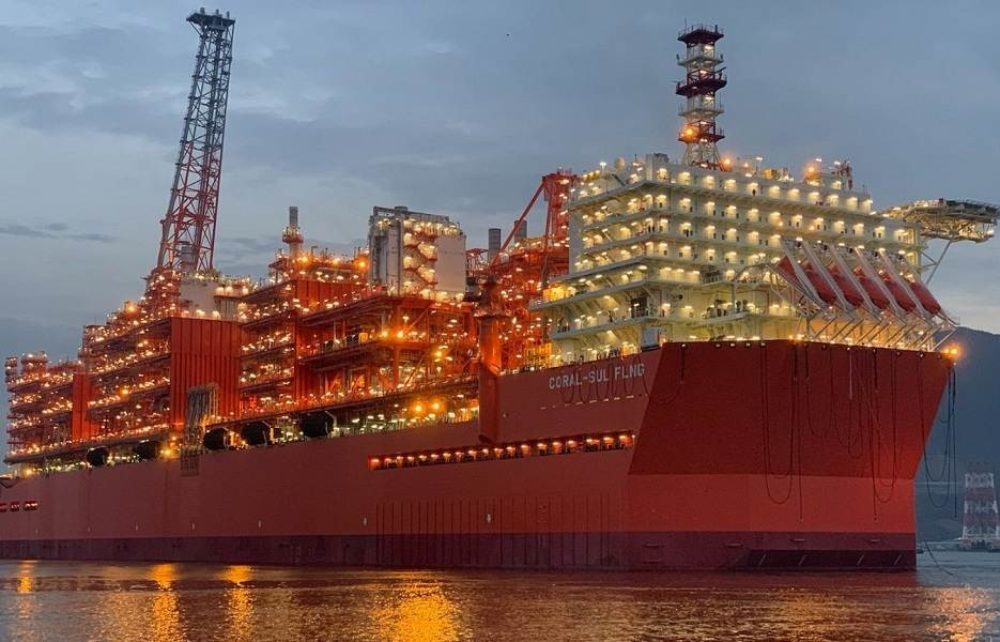 Coral Sul floating liquefied natural gas (LNG) plant will load its first LNG cargo in Mozambique in the second half of 2022, according to energy major Eni SPA, which has partnered with China National Petroleum Corp. 
The upstream operator of Area 4 offshore Mozambique, Eni introduced natural gas from the 16 trillion cubic feet Coral South reservoir to the 3.4-million tonne/year Coral Sul (FLNG) plant.
Buit at the Samsung Heavy Industry Shipyards in South Korea, the FLNG arrived offshore Mozambique in early January 2022, was moored at 2,000-metre water depths over Rovuma basin in March, and connected to six underwater production wells in May.
Eni's partners in Coral South are ExxonMobil, China National Petroleum, Galp Energia SGPS SA, Korea Gas, and state-owned Empresa Nacional de Hidrocarbonetos de Mozambique EP.
Eni Rovuma Basin operates the Coral Sul (South) project on behalf of the Area 4 partners. BP will buy all of the LNG produced at the unit as part of a long-term deal.
The FLNG will receive fuel from the Coral gas field in Area 4 of the Rovuma Basin. Italy energy giant Eni discovered Coral in May 2012, CLBrief reported.