Chinese BYD expanding in Brazil to profit from 'very good moment'
Chinese BYD expanding in Brazil to profit from 'very good moment'

Link copied
Market size, plenty of raw materials and new government point to opportunities for electric and hybrid vehicle industry; BYD to open 100 dealerships by end 2023.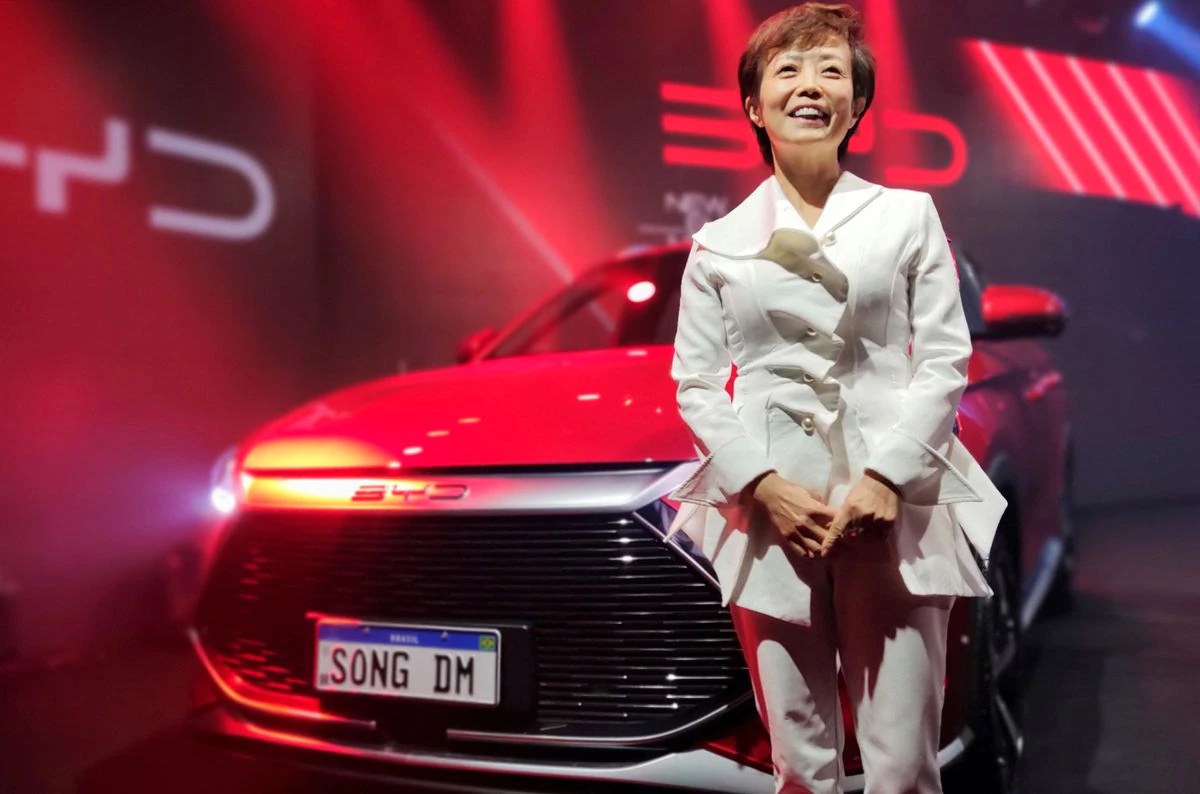 Xi'an-based electric vehicle (EV) maker BYD is expanding quickly in Brazil to take advantage of the "very good moment" in the country, according to the company's Americas President, Stella Li.
"We are in a very good moment to start to really expand technologies in Brazil… and in time Brazil will be able to develop its own electric and hybrid vehicle industry," said Li.
She cited factors such as the size of the market, availability of raw material for batteries like lithium and a new government that appears to be more open to encouraging the sector.
Li was speaking in Brazil at the launch of two new BYD models, the Song Plus – a plug-in hybrid – and Yuan Plus – which is 100 per cent electric – that broaden the company's focus in the country's consumer sector.
The only two models currently sold by BYD in Brazil – Tan and Han – are focused on the luxury market. The company plans to sell about one-third of its models in Brazil by the end of next year.
The electric and hybrid car market in Brazil has accelerated, even without a clear national incentive policy. By the end of October this year, sales in the segment rose 44 per cent over the same period in 2021, even with the cheapest models in the national market being costly.
Last month, BYD signed a letter of intent with the government of Bahia that could open vehicle production lines in an industrial area abandoned by Ford in Camaçari.
Li avoided giving details, stating that a decision on the project should come out by the end of this year.
Currently, the company produces electric buses and photovoltaic panels in Campinas and has a battery factory for electric vehicles in Manaus. It also has two monorail projects in Brazil, one in Salvador and another in São Paulo.
According to the director of sustainability and marketing at BYD in Brazil, Adalberto Maluf, the company is working with a scenario in which 10 per cent of vehicle sales in Brazil will be electric and hybrid models by 2025, compared to a current level of 2.4 per cent. After that, it is expected to jump to 30 per cent in 2030.
In Brazil, the plan is to increase the number of BYD dealerships from 15 to 25 by December, expanding to 50 by July 2023, reaching 100 by the end of next year. This will cover 85 per cent of the national market, said Maluf.