Chinese and Japanese groups vie for US$4.5 billion dam project in Mozambique
Chinese and Japanese groups vie for US$4.5 billion dam project in Mozambique

Link copied
Construction on 1,500 megawatt Mphanda Nkuwa dam – billed as 'least environmentally acceptable in Africa' – due to start in 2024.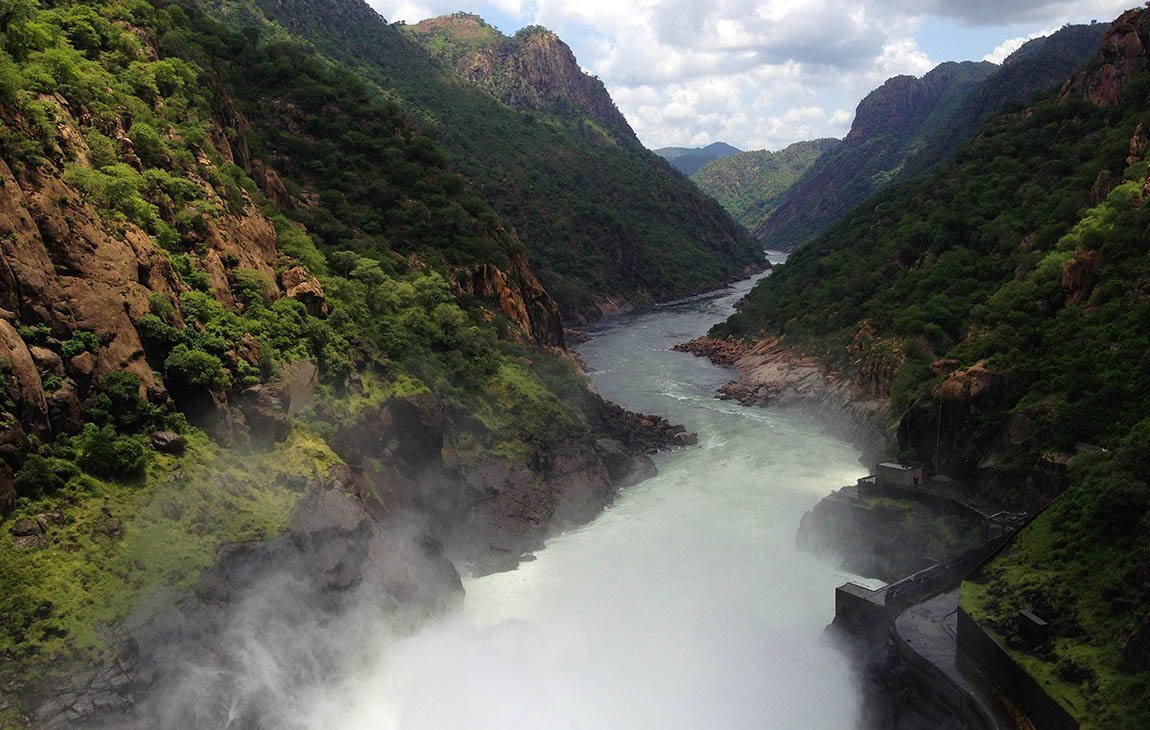 Two Chinese and a pair of Japanese construction companies are among the hopefuls lining up to take on the Mphanda Nkuwa hydro power plant project on the Zambezi River, in Mozambique.
Valued at more than US$4.5 billion, the Mphanda Nkuwa Dam will be located about 60 kilometres downstream of the existing Cahora Bassa Dam near the city of Tete which started operation in 1974 after six years of construction.
Once complete, the dam would be 103 metres high and flood approximately 97 square kilometres of the Zambezi valley.
Eight international consortia interested in being strategic partners with Mozambique in the construction of the dam responded to the tender launched in December, according to government sources.
Among them is Longyuan Power Overseas Investment group, which includes Longyuan Power Overseas Investment, Dadu River Hydropower Development and China Energy International Group. Also from China is PowerChina Resources, comprising PowerChina Resources and PowerChina International Group.
From Japan, pre-qualifiers for the bid are Sumitomo Corporation and Kansai Electric Power.
Other likely bidders are EDF (EDF, TotalEnergies Renewables), from France; ETC Holdings Mauritius (ETC Holdings Mauritius, ZESCO); WeBuild Group (WeBuild Group, ZESA Holding Private); and Scatec, from Norway
The next step will be the evaluation of the qualification declarations of each consortium, after which the proposals for the development of the hydroelectric project can be presented.
The selected strategic partner will sign the project development and implementation agreement with Electricidade de Moçambique and Hidroeléctrica de Cahora Bassa , which represents the public sector.
Mozambique's government has said that the dam construction works should start in 2024 and last at least seven years.
The infrastructure is estimated to cost between US$4.5 billion and US$5 billion with a capacity to produce 1,500 megawatts, making Mphanda Nkuwa the second largest hydroelectric plant in the country, after the Cahora Bassa Hydroelectric plant , which generates 2,070 megawatts.
The proposed dam is highly controversial because it would entail the relocation of 1,400 families, and affect the livelihoods of a further 200,000 people downriver.
Because the dam would be operated on a peaking basis, large daily fluctuations in river flow would ruin existing irrigation systems and affect aquaculture in the river's extensive delta.
The United Nations has described this project as the "least environmentally acceptable major dam project in Africa."