China says relations with Brazil are "strategic and long-term"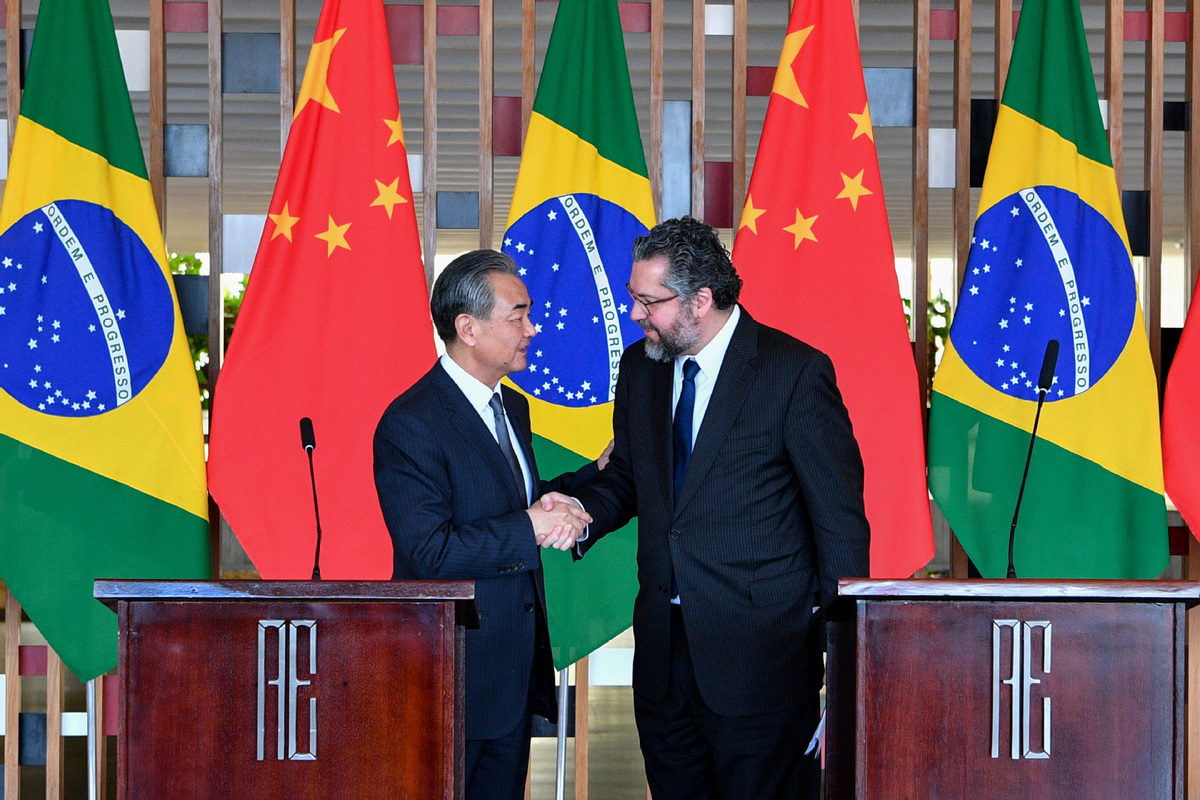 Brazil and China are "global strategic partners" and the Chinese government looks at bilateral relations as "strategic and long-term", Foreign Minister Wang Yi said.
In a letter to Brazilian Foreign Minister Ernesto Araújo, Wang Yi stresses "willingness to work together with you to implement the important consensus among the heads of state of our countries, to intensify the exchange and cooperation between the two chancelleries, and to promote new advances in bilateral relations and cooperation in the various sectors".
"The Chinese side always treats and develops Sino-Brazilian relations from a strategic and long-term perspective", the minister adds in the letter quoted in the Brazilian press.
He also says that he intends to assist Brazil in releasing inputs for the production of vaccines.
"Since the beginning of the pandemic, China and Brazil have been making joint efforts to combat the pandemic and conducting fruitful cooperation in vaccine development and production. The Chinese side understands the Brazilian concerns regarding vaccine inputs and the Ministry of Foreign Affairs of China is willing to coordinate and provide facilitations", he said.
The letter was a response to another sent this month by Ernesto Araújo to Wang Yi, in which the Brazilian minister asks for help in the release of inputs for the production of vaccines.
Right-wing Brazilian President Jair Bolsonaro has repeatedly antagonized China, including recently when he disparaged the Sinovac shot based on its "origins".
Brazil's Sao Paulo state is expecting to receive on Wednesday ingredients from Sinovac Biotech Ltd that will allow local production of 8.6 million doses of Covid-19 vaccine, the state government said in a statement on Sunday.
The ingredients are in Beijing's airport, in China, awaiting discharge and will be used by Sao Paulo's state-funded Butantan Institute, which has a partnership with Sinovac to produce the vaccines in Brazil.
Brazil's government has been scrambling to import ready doses of vaccines, with shipments delayed.