Six Macau police officers remanded in custody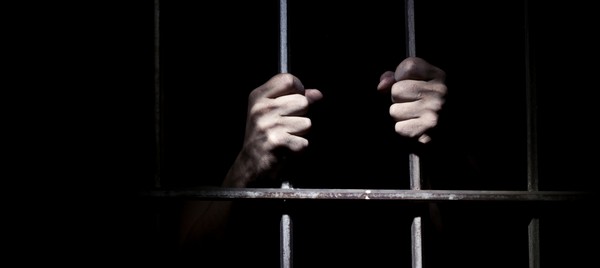 The Examining Magistracy said in a statement on Saturday that it had ordered the six Public Security Police (PSP) officers who were arrested on Thursday on suspicion of having committed a string of serious crimes over the past four years, such as misfeasance in public office, to be remanded in custody.
Speaking during Friday's press conference about the case, Judiciary Police (PJ) Director Chau Wai Kuong said while investigating a loan shark gang in 2013, in which 13 people were arrested over a case involving at least 500 million patacas, the police noticed the suspicious activities of several police officers, so they began an internal investigation.
Chau said that the sextet had been operating for four years.
PJ spokesman Cheang Pou Seong said the six were suspected of having helped people enter and exit Macau illegally from the mainland, providing them with immigration records, as well as leaking confidential police information. He said they were suspected of having committed the crimes at least 48 times, involving at least 1.83 million patacas.
Lai Man Wai, the acting head of the Judiciary Police's Special Investigation Division, said the suspects were paid 70,000 patacas every time they helped someone enter or exit Macau illegally, and an additional 80,000 patacas for providing transport and personal protection during their stay.
Chau identified the six male suspects as three PSP officers aged between 34 and 48, surnamed Lam, U and Chio; two PSP deputy chiefs, aged 35 and 40, surnamed Chon and Lai respectively; and a 52-year-old deputy chief surnamed Mak who retired a year ago.
According to Chau, four of the suspects worked for the PSP Criminal Intelligence Division, while one worked for the Immigration Department. The retiree had worked for the PSP operations in Taipa and Coloane.
Chau said suspects were facing a raft of charges such as running a criminal organisation and bribe-taking.
According to Saturday's Examining Magistracy's statement, due to the nature of the suspected crimes, it issued a court order to have all the six suspects remanded in custody.
The suspects are awaiting trial in Coloane prison.
Chau denied unconfirmed reports that the suspects had also blackmailed junket operators.
The government said in a statement on Friday that "Secretary for Security Wong Sio Chak said he felt very sad, and highly concerned about the incident."
Disciplinary proceedings have been launched, according to PSP Commissioner Leong Man Cheong.
(macaunews/macaupost)