Police chief suggests phone card registration scheme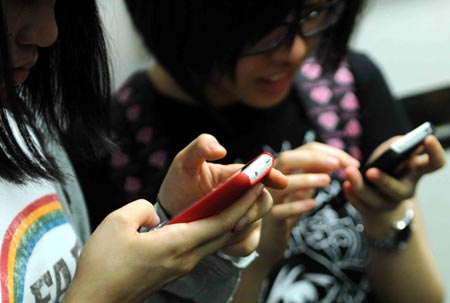 Public Security Police (PSP) Commissioner Lei Siu Peng proposed Tuesday that a scheme should be set up where mobile phone users – regardless as to whether they are residents or tourists– should register when buying any subscriber identity modules (SIM) cards.
Lei was at the Legislative Assembly (AL) during the second and final day of the question-and-answer session about Secretary for Security Cheong Kuoc Va's policy guidelines in next year's law-enforcement portfolio.
According to The Macau Post Daily, the police chief made the statement when he responded to government-appointed lawmaker Tsui Wai Kwan's queries regarding to the pervasiveness of pornographic flyers and their circulation in areas frequented by gamblers.
According to local laws, distribution of such flyers is a violation and distributors can be charged with pimping.
Lei told lawmakers that police officers often encounter difficulties when investigating such cases, since it might be hard to uncover the identity of the contact person who provides prostitution services to customers based solely on the number displayed on the flyers, as they can be pre-paid phone card numbers.
"These flyers often come with the contact numbers, but they are not registered to a user," said Lei.
Lei thus recommended that all locals and tourists in Macau must have their names registered when purchasing new SIM cards to make it easier for officers to track down criminals.
"Mobile phone numbers, including those from … pre-paid cards, should be included in this scheme," said Lei, adding, "Whether they are local residents or holidaymakers, they should register with their names when they purchase these cards to prevent them from using their mobile phones to commit crimes."
According to police statistics, 148 individuals were nabbed for giving out pornographic flyers during the first 10 months of the year, but just 19 were sent to the Public Prosecution Service (MP) for possible arraignment on pimping charges. Lei said that the flyers were part of an operation that often involved criminal organisations. He pledged to put more effort into finding and apprehending the masterminds to stop such activities.(macaunews)