Police bust Macau's first airmail drug smuggling case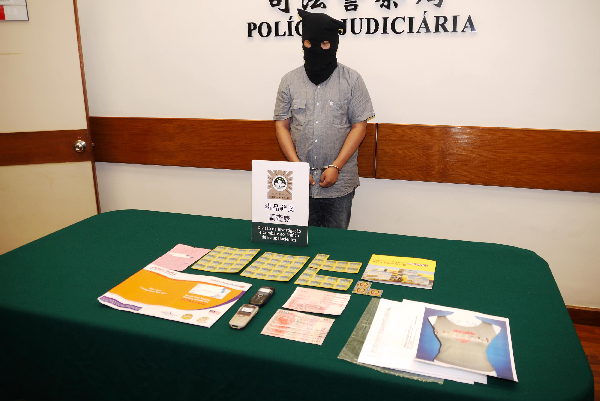 Macau, China, 31 Aug – The Judiciary Police (PJ) announced Tuesday its first ever seizure of drugs sent by airmail – blotting paper soaked in LSD (Lysergic Acid Diethylamide) and fashioned to look like stamps according with The Macau Post Daily today.
The envelope was sent from Malaysia using the equivalent of Macau's Speed Post service.
A PJ spokesperson said in a press conference that the recipient – a 30-year-old man surnamed Tse who holds a Hong Kong identity card – was nabbed for receiving the airmail.
The spokesperson said that about a month before, the Judiciary Police was informed by its Malaysian counterpart that "someone was likely to be sending drugs to Macau via the postal service shortly".
PJ officers acted on the tip-off and with the assistance of the local post office smelt a rat when a parcel arrived "par avion" from Malaysia on Monday and X-rays showed that the airmail "contained suspicious items".
According to the spokesperson, Tse was arrested on Monday afternoon when he received the parcel in a hotel room in the city's central district, adding that Tse had only entered Macau that morning.
PJ officers found 64 blotting paper "stamps" laced with LSD in the parcel. Each "stamp" had been divided into 25 small squares equal ling one dose.
The spokesperson said that each small square had "a street value" of 168 patacas. The 1,600 tiny squares seized were worth 268,800 patacas (US$ 34 thousand).
The "stamps" were made of blotting paper soaked in LSD, cam ouflaged with the image of a Hindu deity and the word "psychedelic" printed on them.
The PJ spokesperson said that the drug was believed to be destined for the mainland.(MacauNews/Politics)