Macau Secretary says barring Hong Kong photographer in line with the law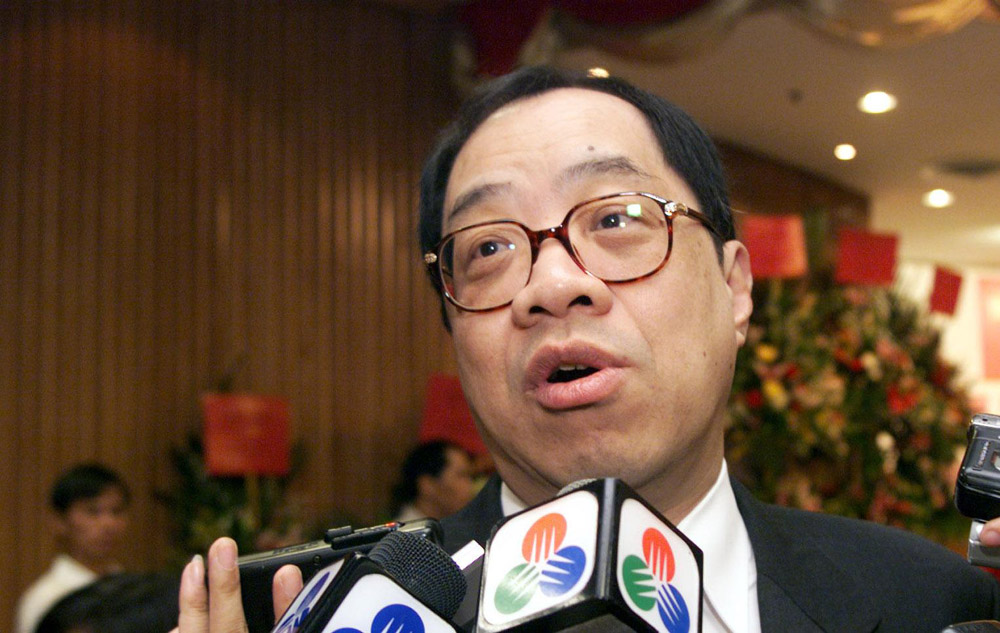 Macau, China, 20 Fev – Macau's Secretary for Economy and Finance Francis Tam Pak Yuen said Thursday that Macau's Immigration Department was "always" carrying out its duties in strict compliance with the Internal Security Framework Law, wich was promulgated in 2002.
On Wednesday, South China Morning Post photographer Felix Wong Chi-keung was denied entry in Macau even though he had a Macau permit to cover the trial of former secretary for transport and public works Ao Man-long.
It was apparently the first time Macau has barred a Hong Kong journalist.
Wong said the immigration officer had cited an internal security law before returning him to Hong Kong.
"Macau welcomes people and friends from various places and various sectors, to come for tourism, visiting relatives, work, and look for business opportunities," Francis Tam Pak Yuen said during a press conference in Hong Kong.
"But at the same time, our department controlling entry and exit will act, depending on the concrete circumstances, and the requirements of the law – just as any jurisdiction in the rest of the world – to effectively control the entry and exit [of people]." he added.
Tam Pak Yuen acknowledge " I don't have a grasp of what actually happened in this case".
Immigration matters are not part of Tam Pak Yuen policy portofolio. Macau's immmigraion department is overseen by Secretary for Security Cheong Kuoc Va.
Hong Kong's Chief Secretary Henry Tang Ying-yen, said the Hong Kong government had contacted Macau to express its concern and hoped it would follow up on the incident.
He also said "this is a matter between two brothers in the same family", in an apparent response to previous demands that the government seek an explanation from Beijing.
The Hong Kong Journalists' Association expressed concerns this could be a "prelude to further tightening of press freedom" and said its previous stance against Macau's national security law was "not without reason".
The statement also said it was difficult to understand the logic of denying a press photographer with full credentials from entering on the grounds of security and demanded an explanation from officials.
The International Federation of Journalists also called on authorities to give an explanation.
Paulo Azevedo, president of The Macau Portuguese and English Press Association also expressed its concerns and was worried the incident would undermine the city's international image.
Two weeks before the Olympics, Wong was taken away by Beijing police while covering a chaotic queue for Games tickets and held for several hours for kicking an officer while being dragged off.
He was released after expressing regret for inadvertently hurting the officer.
He has since had no problem entering the mainland. On January 11, he was permitted entry to Macau.
(MacauNews)