Chief Executive looks forward to greater cooperation with Hong Kong
Chief Executive looks forward to greater cooperation with Hong Kong

Link copied
Ho Iat Seng's bid for stronger commercial ties with the neighbouring city comes as authorities urge deeper integration in the wake of the Covid-19 pandemic.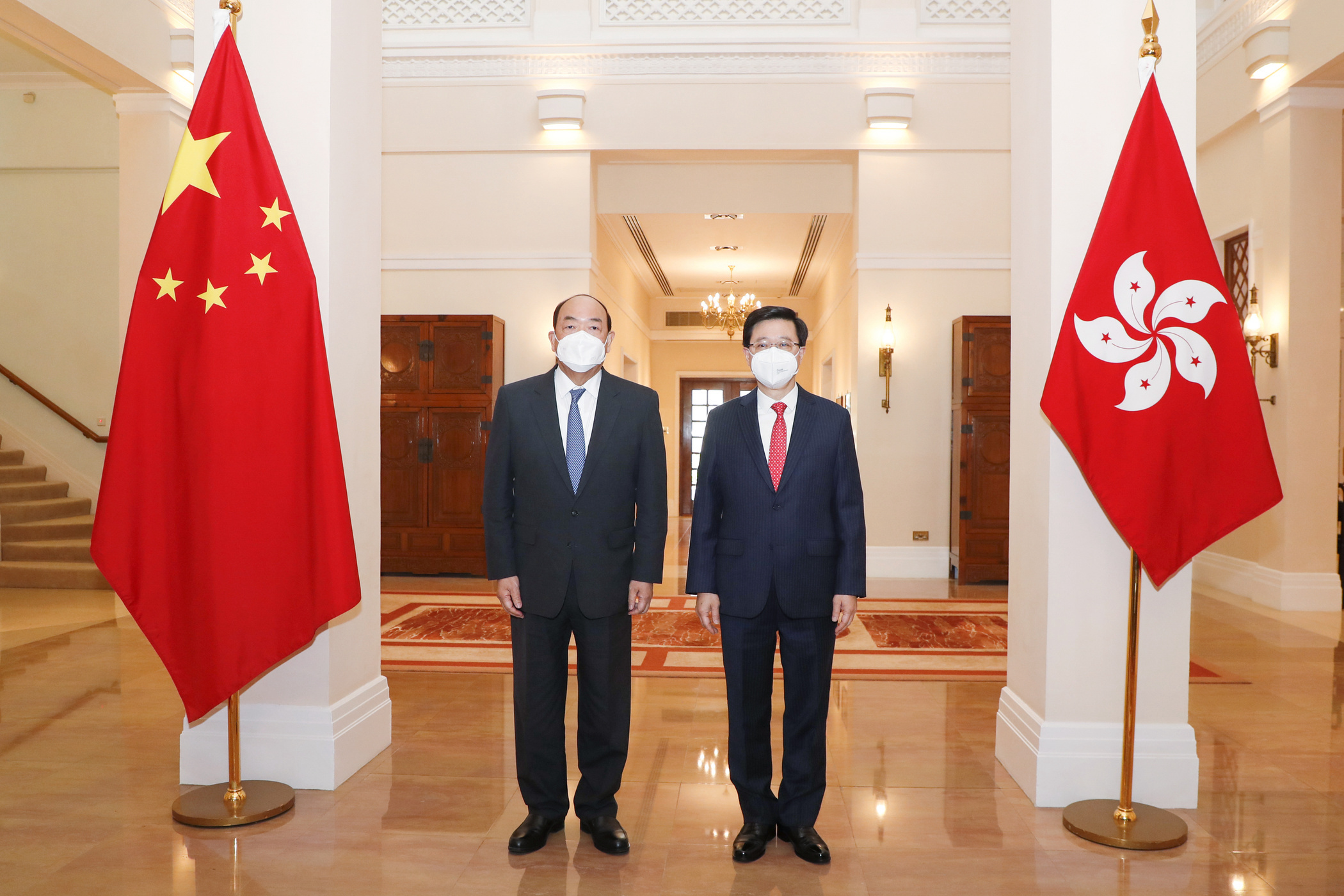 Ties between Macao and Hong Kong are set to deepen further as part of the continuing integration of the Greater Bay Area (GBA).
At a meeting in Hong Kong, the chief executives of the two Special Administrative Regions, Hong Kong's John Lee and Macao's Ho Iat Seng, agreed to broaden bilateral exchanges and ensure that each city complements the other's advantages.
Lee is set to visit Macao shortly as part of a tour of cities in the GBA.
Talks between the two leaders come as newly promoted Guangdong party secretary Huang Kunming encouraged young people to expand their horizons, saying he wanted the GBA's 11 cities to work together on the "hardware" and "software" fronts – or facilities and systems – now that the Covid-9 pandemic was receding.
[See More: Chief Executive Ho Iat Seng to visit Lisbon, reports say]
During his visit to Hong Kong at the weekend, Ho toured the Hong Kong Science Park, visiting the Centre for Chinese Herbal Medicine Drug Development, which is collaborating with the University of Macau.
Ho said Hong Kong and Macao should strengthen cooperation and coordinate development in scientific and technological innovation, finance, Traditional Chinese Medicine, tourism and other areas, to promote economic development.
He added that the two cities should jointly host large-scale events, such as touring concerts and international sporting tournaments.