Macau lawmaker Pereira Coutinho wins the undisputed elections for the Council of the Portuguese Comm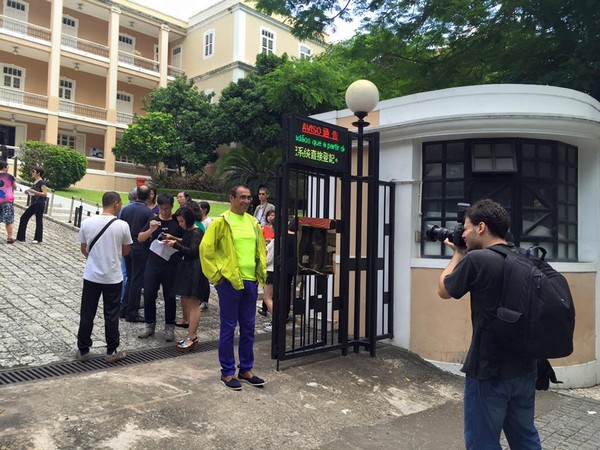 The list headed by lawmaker Pereira Coutinho won the undisputed elections for the Council of the Portuguese Communities, the advisory body for Government policies on emigration and Portuguese communities abroad.
The Portuguese Consulate in Macau hosted a trouble-free election that saw only around 2,200 voters from the 15,000 registered to vote.
This time the Consulate readied twelve polling stations to avoid the hassle of long queues since it was expected that a bigger proportion of voters (2,500 in the last election in 2008) would attend, which eventually turned out not to be the case.
Pereira Coutinho and Rita Santos (the list's number two) were also present for almost the entire eleven hours that the polling stations were open, greeting voters and encouraging their participation.
The final results will only be known on September 16th when announced by the Portuguese ambassador in Beijing, after adding the votes of Beijing and Shanghai plus the final certification by Lisbon.
In statements to reporters, the lawmaker considered that this election could also be seen as a rehearsal for the upcoming Portuguese Legislative Elections, where he is also a candidate, even if the procedures for the latter are quite different since they do not require an onsite vote.
Also present at the Portuguese consulate was the acting president of the Council of the Portuguese Communities, Fernando Gomes, who took the opportunity to show his displeasure towards the method in use for the Legislative Elections. In his opinion, the current system is outdated and senseless, creating many difficulties for Portuguese living abroad to exercise their right to vote for their future leaders. "It is time to encourage voters' participation through an electronic voting system," he suggested.
(macaunews/ macaudailytimes)