Macau government to extend Yat Yuen concession for short period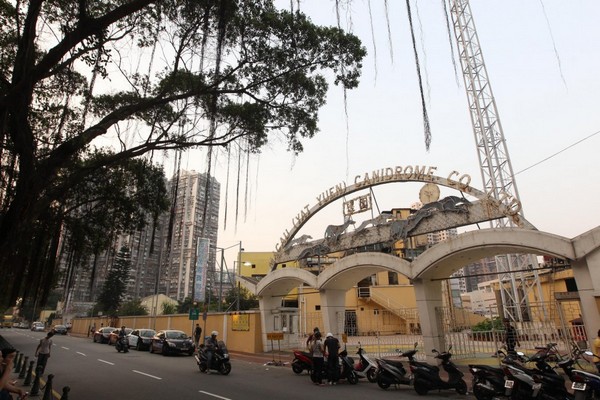 Secretary for Economy and Finance Lionel Leong Vai Tac said on National Day he "believed" the government will extend the Macau Yat Yuen Canidrome's greyhound racing concession "for a short period" without any change in the current contract terms, adding that the duration of the new concession had yet to be decided.
The government has commissioned the Institute for the Study of Commercial Gaming (ISCG) of the University of Macau (UM) to conduct research into the future of the racetrack whose concession will expire at the end of this year.
"Hopefully, according to the schedule we have set for ourselves, we'll be able to make a decision within a year," Leong said. The policy secretary said a study by an independent research institute would help the government to come up with a better decision on the issue.
On Wednesday night, about 100 people attended a candlelight vigil held by the Macau Society for the Promotion of Animals (ANIMA) near Nam Van Lake opposite Government Headquarters, urging to government to terminate the city's "cruel" greyhound races. The crowd included many expatriates.
According to the website of the Gaming Inspection and Co-ordination Bureau (DICJ), the Yat Yuen Canidrome recorded gross receipts of 145 million patacas last year, just 0.4 percent of the gaming industry's total.
The racetrack began operations in 1931, but was closed after five years. The track was later taken over by the Macau Yat Yuen Canidrome Co. Ltd. and resumed dog races in 1963. The company is headed by gaming executive-cum-lawmaker Angela Leong On Kei.
All the neutered greyhounds are imported from Australia. Customarily, they are culled when no longer fit to race.
(macaunews/macaupost)