Macau government sets up Protocol, PR and External Affairs Office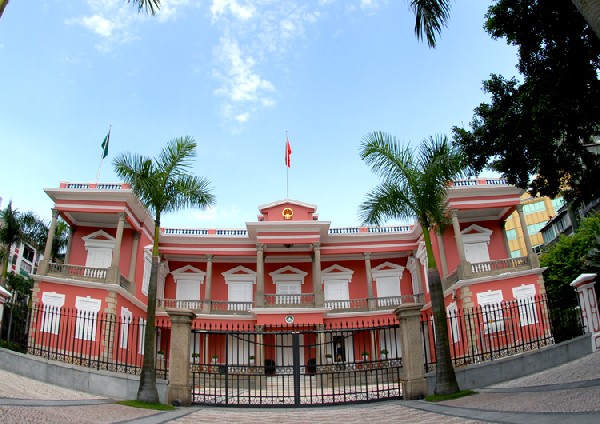 The government announced Monday that it has decided to set up an office handling protocol, public relations and external affairs.
The Protocol, Public Relations and External Affairs Office will formally be established on Saturday.
According a statement from the government's spokesperson's office, the office will be part of the chief executive's portolio and initially be set up as a "project team".
The setting-up of the office was announced in a notice signed by Chief Executive Fernando Chui Sai On in yesterday's Official Gazette (BO).
A spokesperson for the office of the chief executive declined to provide The Macau Post Daily  with more information about the office, such as who will head it and how many staff will work there, its annual budget, as well as how to ensure that nothing the office is involved in overlaps the duties of other public entities.
Tthe spokesperson added that further details of the office will be revealed to the public "soon" – after its top positions have been announced.  However, the spokesperson did not say when this was supposed to happen.
The government also said in the statement that the duties of the office included planning and preparing for official events in the city for visiting dignitaries and any trips the chief executive makes around the city or elsewhere, as well managing and preparing any major events authorised by the chief executive.
According to the statement, the office will be in operation for a year but could be extended and will be headed by a director and two vice-directors who will be appointed by Chui "soon".
The government also pointed out in the statement that it has been busier with the external affairs of late and that the city has become more involved in international affairs and hosted many international conventions.
The statement also said that the government received 40 delegations from the mainland, more than 100 ambassadors, consuls and other diplomatic representatives and 63 official delegation s from foreign countries last year.
The office is preceded by the protocol and public relations services of the support services of the chief executive's office.
According to Article 13 of the Macau Basic Law, Macau may "conduct relevant external affairs, on its own, in accordance with this [Macau Basic] Law." Macau's external relations comprise those with the mainland, Hong Kong and Taiwan as well as foreign countries.(macaunews)