Macau approves 59 Sichuan reconstruction projects worth US$472 million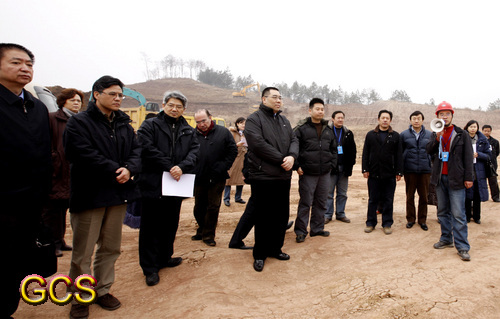 Macau, China, 30 Apr – The Government of Macau approved 59 reconstruction projects in the Chinese province of Sichuan, which was hit by an earthquake in May of 2008. The projects are valued at US$472 million (3.2 billion renminbi), it was officially announced on Wednesday.
According to a statement issued by the Macau coordinating committee for the reconstruction efforts in the areas affected by the earthquake in Sichuan, "on 27 April Fernando Chui Sai On, Macau secretary for Social and Cultural Affairs, and Liu Jie, Director of the Sichuan Development and Reform Commission, signed agreements for construction projects of 18 schools.
The Government of Macau also told Sichuan officials this week about 23 projects included in the second phase of financial aid: 16 projects in the education sector, four in the health sector and three for the sport sector in a total investment of 1.1 billion renminbi, to be concluded by the end of next year.
The Macau coordinating committee, which is headed by Chui Sai On, also announced that this week it signed a further 18 projects for financing reconstruction efforts.
After the Sichuan earthquake, the Government of Macau announced it would grant a total of 5 billion patacas (US$625 million) to support the reconstruction of the Chinese province.
The statement also said that a third phase of financial support for reconstruction work in Sichuan, estimated at 1.8 billion renminbi (US$264 million), will be announced soon.
(MacauNews)