Macao 'will certainly win great battle' against COVID-19: Ho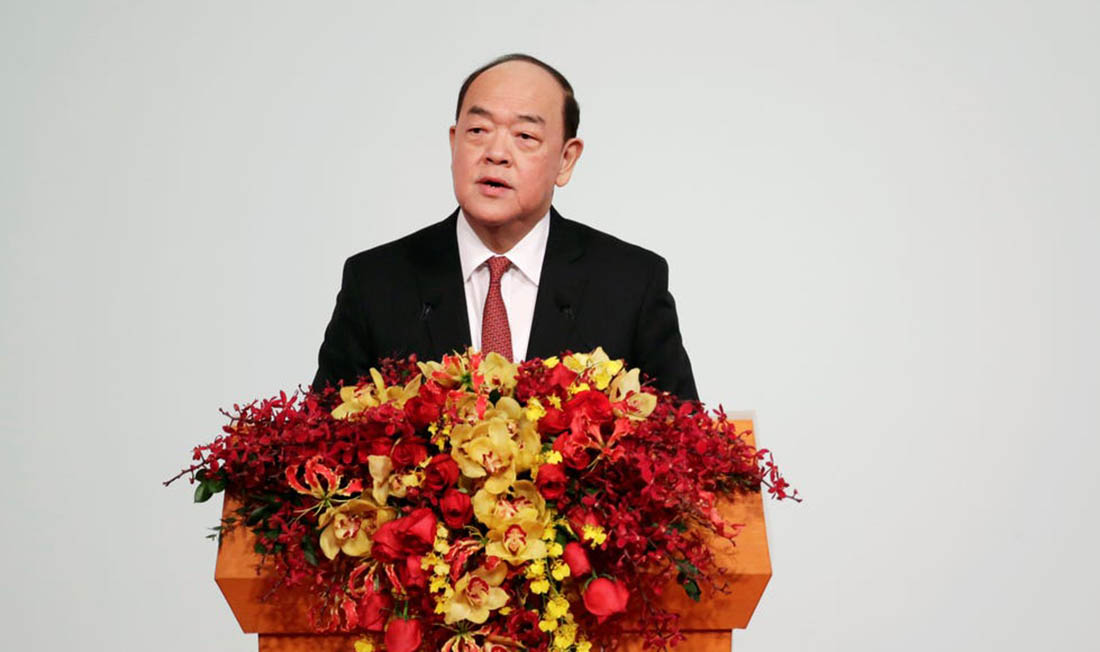 Chief Executive Ho Iat Seng predicted in his New Year's Message today that Macao "will certainly win the great battle" against the COVID-19 pandemic thanks to the "constant strengthening of the public health capacity" and increased vaccine availability in the market.
Ho also said he was convinced that with the central government's strong support and the joint effort of the whole population, the Macao can overcome the difficulties that it is facing and achieve development and progress "in favour of the stable and lasting implementation of the principle of 'One Country, Two Systems' with Macao characteristics."
Ho, who has been at the helm of the Macao government since December 20, 2019, also said he was anticipating the "coexistence of opportunities and challenges, of hope and difficulties" next year.
The chief executive pledged that Macao government will continue to be guided by President Xi Jinping's directives and "important remarks" during his visit to Macao in 2019.
Ho also acknowledged that 2020 was a "particularly difficult year" which brought unprecedented challenges to Macao.
The 63-year-old chief executive underlined that in its ongoing fight against the novel coronavirus epidemic the local government has always given priority to residents' lives and health.
Ho thanked Macao's healthcare workers and members of the public security forces and all the others who have been on the frontline of the battle against COVID-19.
The chief executive also thanked the central government and "fraternal" provinces and regions for their strong support and underlined the solidarity and cooperation among the local population in tackling the novel coronavirus disease.
Ho stressed that thanks to its arduous efforts Macao has achieved "positive results" in fighting the disease. He pointed out that in spite of the pandemic Macao's socio-economic development has been able to remain stable and the population's quality of life has made further progress.
Ho, a former member of the Standing Committee of the National People's Congress (NPC) and ex-president of the Macao Legislative Assembly (AL), also said that in 2021 Macao would continue its "active and programmatic" participation in the development of the Greater Bay Area (GBA) and Belt and Road Initiative (BRI) as well as the central government's "dual circulation" strategy.
Ho said the local government would coordinate its policies in line with the nation's 14th Five-Year Plan.
Ho, a former business community leader, also said that his government would further strengthen Macao's traditional patriotism and ensure the successful organisation of next year's Legislative Assembly elections.
The chief executive said that in its ongoing COVID-19 control and prevention measures the government was committed to preventing imported cases and avoid a local outbreak.
Macao has recorded 46 COVID-19 cases since late January.
All the patients have made a full recovery and been discharged from hospital. The Health Bureau (SSM) has said that 44 of the cases were imported while two were "connected to imported cases."
(GCS/Macao News)