Macao Liaison Office director visits University of Saint Joseph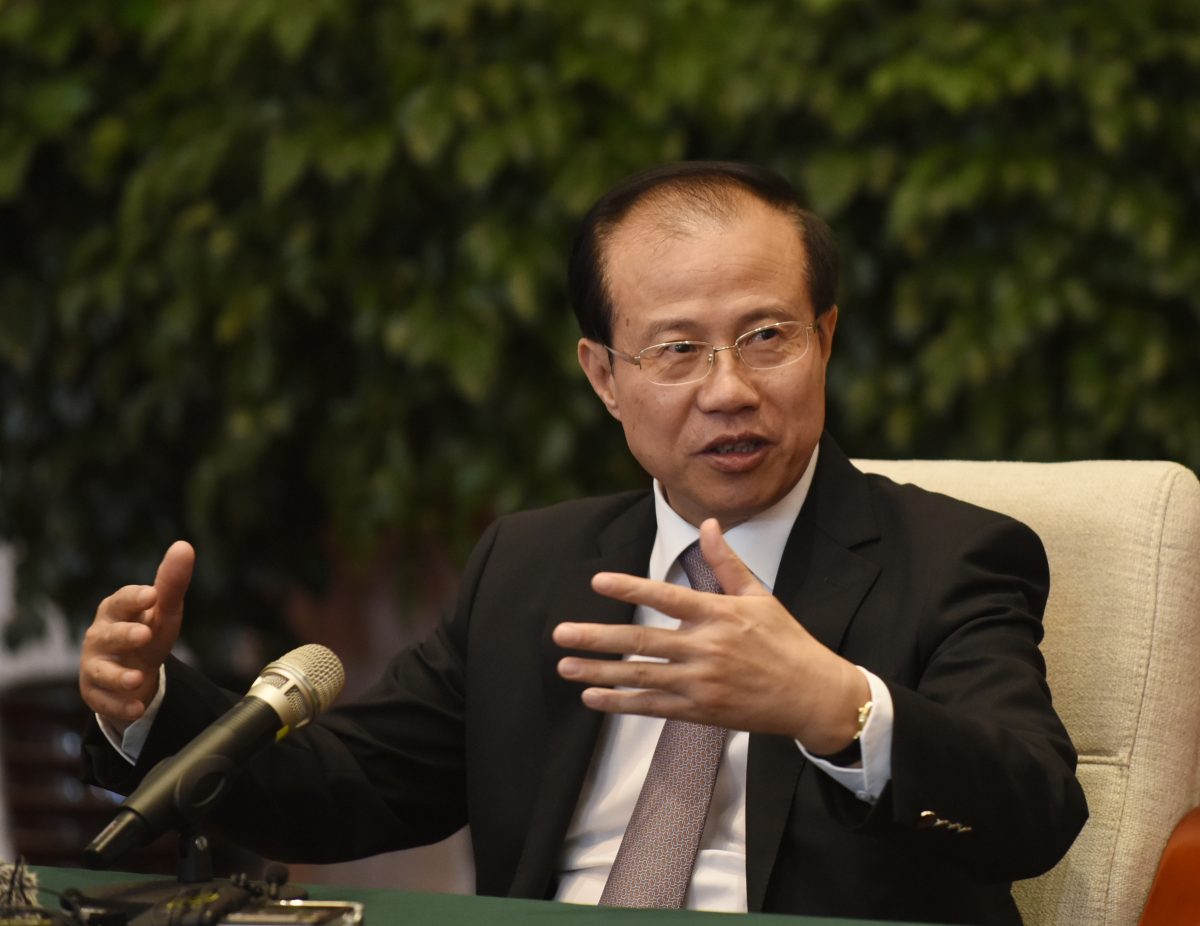 Fu Ziying, director of the Liaison Office of the Central People's Government in the Macao Special Administrative Region (MSAR), visited the University of Saint Joseph (USJ) last week, the Catholic tertiary education institution has announced.
According to a USJ statement, Fu and his delegation visited the Ilha Verde campus last Wednesday.
Fu was welcomed by the Most Reverend Bishop Stephen Lee Bun-sang in the latter's quality as chancellor of the university, which is co-owned by the Macao Catholic Diocese and the Catholic University of Portugal in Lisbon.
Fu's delegation visited the university's Audio-Visual Production Studio, Design Studio, Architectural Studio and Digital Fabrication Lab as well as the library, the statement pointed out.
Fu and his delegation also had the opportunity to talk with some of the university's international students at the Residential Hall, the statement said.
Bishop Lee thanked Fu for his interest in the university and its aim of "cultivating talents with love and virtue".
According to the statement, Rector Stephen Morgan introduced the objectives of the university's future development plans and underlined the principle that "USJ is in, of and for Macao, China".
The statement said that Fu "acknowledged the university's vision and development positioning and social values shared by the chancellor, 'Truth, Charity, Justice, Life and Family', which is in line with the core principle promoted in mainland China: 'Always put people first, value people's lives most.'"
Fu urged the university to promote the concept advocated by President Xi Jinping of "a community with shared future for mankind" in a world embracing different cultures, ethnicities, and religions, according to the statement, which added that Fu "pointed out that the Liaison Office will continue to support USJ in high-level educational and research development."
(The Macau Post Daily/Macau News)
PHOTO © Macau News