Lau Cheok Va elected president of the Legislative Assembly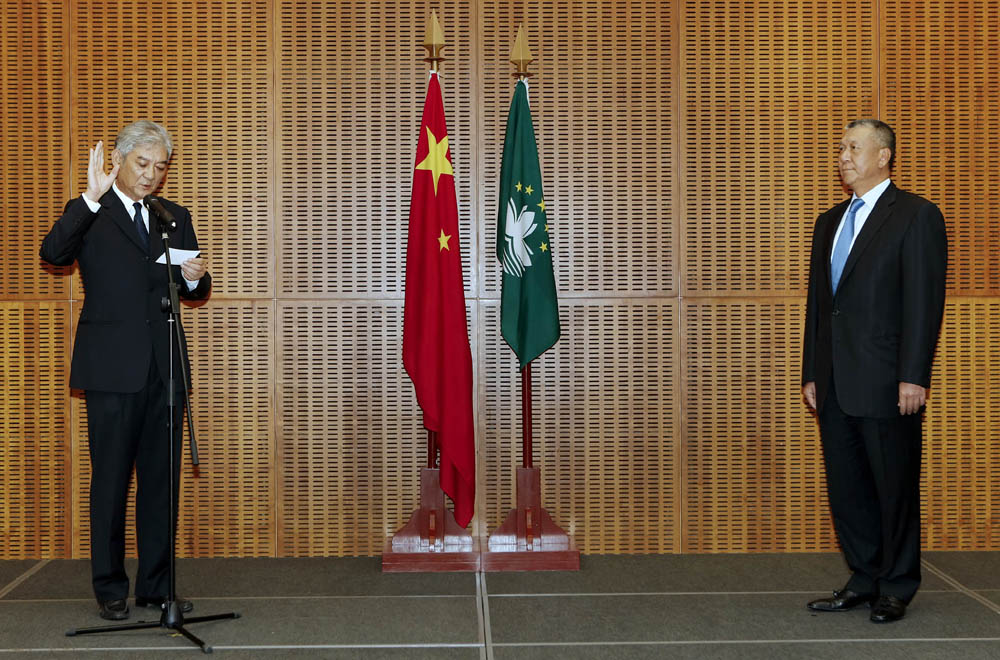 Macau, China, 19 Oct – Veteran lawmaker Lau Cheok Va was elected president of the Legislative Assembly last Friday, succeeding Susana Chou who decided to retire from political life after leading the legislature for a decade, according to The Macau Post Daily.
Lau, aged 64, received 23 votes, or 79.3 percent of the 29 votes cast. The seasoned trade unionist has been a member of the legislative hemicycle since 1984. He is an indirectly elected member of the legislature, representing the labour union constituency.
Prominent businessman Ho Iat Seng, aged 52, was elected vice-president, garnering 21 votes, or 72.4 percent of the votes cast. Mr. Ho is Macau's only member of the Standing Committee of the National People's Congress (NPC).
The election of both Lau and Ho had been widely expected.
Chui Sai Cheong, aged 55, was elected first secretary, winning 20 votes. Chui, the elder brother of Chief Executive-designate Fernando Chui Sai On, replaced Macanese lawyer Leonel Alberto Alves who received just three votes. Chui is an indirectly elected lawmaker, representing the professional sector. He is a certified auditor by profession.
Prominent businessman Kou Hoi In was re-elected second secretary, garnering 20 votes. Kou was indirectly elected, representing the business sector. He is the only incumbent among the legislature's top four office-holders.
All 29 lawmakers cast their secret ballots.
The balloting was held at the legislature's hemicycle last Friday afternoon after the 29 lawmakers had been sworn in at the Praia Grande Government Headquarters by Chief Executive Edmund Ho Hau Wah, including 11 new members.
The direct election of 12 of the lawmakers was held on September 20. Another 10 members had earlier been chosen unopposed by the representatives of business, labour, community and other associations. The remaining seven members were appointed by the chief executive after the election.
Lau Cheok Va was sworn in by the chief executive at the Macau Cultural Centre after his election, after which the lawmakers returned to the legislature to elect their vice-president and first and second secretary.
(MacauNews)