La Scala developer appeals govt's land-lease cancellation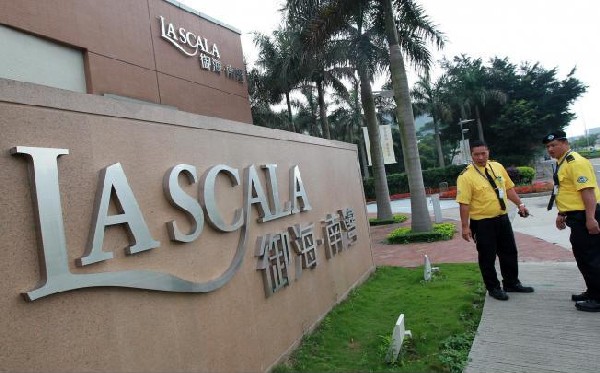 Hong Kong-listed Chinese Estate Holdings says that it's fully owned subsidiary Moon Ocean and an unnamed purchaser of a La Scala unit lodged an appeal to Macau's Court of Second Instance (TSI) last week against the government's recent decision to scrap the company's land concession near the airport in Taipa.
Chinese Estate Holdings announced the appeal in a statement to the Hong Kong Stock Exchange on Friday, according to The Macau Post Daily.
The company said Moon Ocean decided to go ahead with the appeal after the Macau government failed to respond to its August 28 objection to the land-lease cancellation.
The government axed the graft-tainted land deal late last month. The legal row between the Hong Kong-based company and the Macau government goes back to April this year.
According to the government's August 29 statement, the land-lease deal inked in March 2006 to transfer five plots of land opposite the airport to Moon Ocean was declared invalid by Chief Executive Fernando Chui Sai On on August 8 because the transfer was allegedly done illegally, based on a sentence handed down to former secretary for transport and public works Ao Man Long by the Court of Final Appeal (TUI) earlier this year.
The land deal was formally nullified on August 15.
The court hearing in May heard that Ao had allegedly received HK$20 million in bribes from prominent Hong Kong real-estate tycoon Joseph Lau Luen-hung, who heads Chinese Estates Holdings, to grant Lau the five plots of land for his Moon Ocean development company.
The disgraced policy secretary, who has been behind bars since December 2006, is serving a 28 1/2-year prison term for corruption, money laundering and other crimes.(Macaunews)