Ho Iat Seng meets top Hainan officials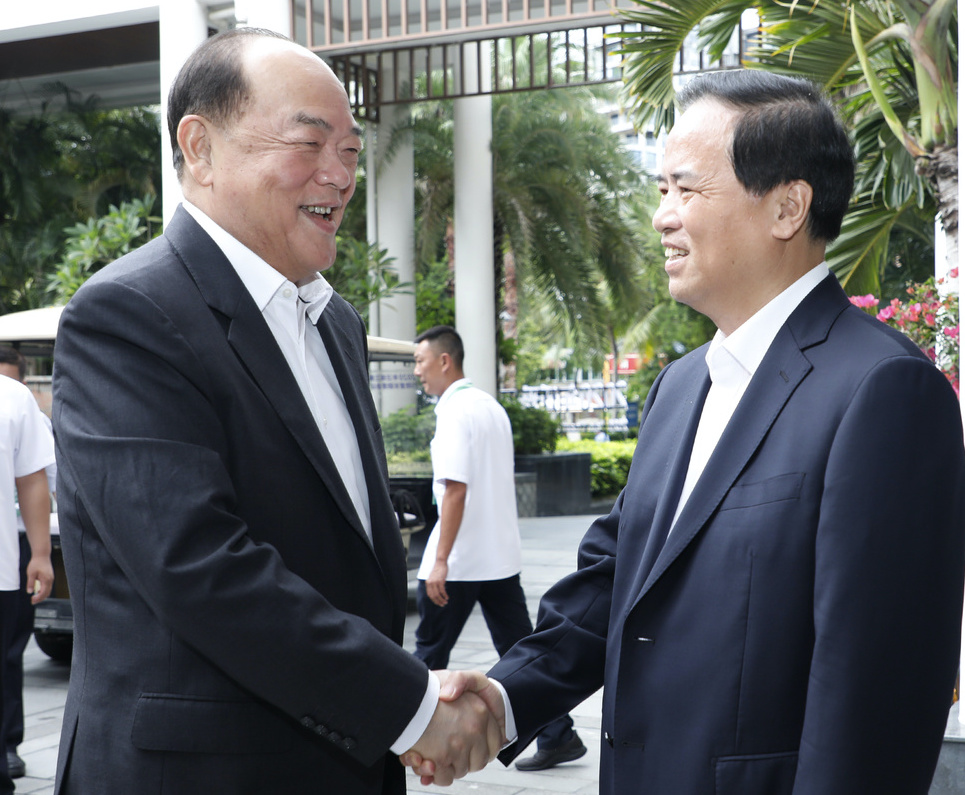 Chief Executive Ho Iat Seng is greeted by Liu Cigui, secretary of the Hainan Provincial Committee of the Communist Party of China (CPC), in Sanya, Hainan province, on Thursday.
Liu is the highest-ranking official of the South China Sea island province. According to a statement by the Macao Government Information Bureau (GCS), Ho on Thursday discussed with officials of the Hainan provincial government how to strengthen bilateral ties and make better use of Hainan's free-trade port advantages.
Ho also met Hainan Governor Shen Xiaoming, and both exchanged views on how to strengthen cooperation in economic and trade matters, tourism and cultural affairs.
Ho is visiting Hainan for the 2020 Pan-Pearl River Delta Regional Cooperation Executive Chiefs Joint Meeting, which takes place today. His delegation includes Secretary for Economy and Finance Lei Wai Nong.
The GCS statement said that Ho regarded the Hainan development strategy as a reference point for Macao's economic diversification effort. In his meeting with Hainan officials, Ho acknowledged that the COVID-19 pandemic has clearly revealed problems regarding Macao's over-reliance on a single economic sector – the gaming industry. His three-day working visit began on Wednesday.
Sanya lies some 600 kilometres southwest of Macao.
(The Macau Post Daily/Macau News)
PHOTO © Government Information Bureau (GCS)