Chui vows to improve people's livelihoods and boost Macau economy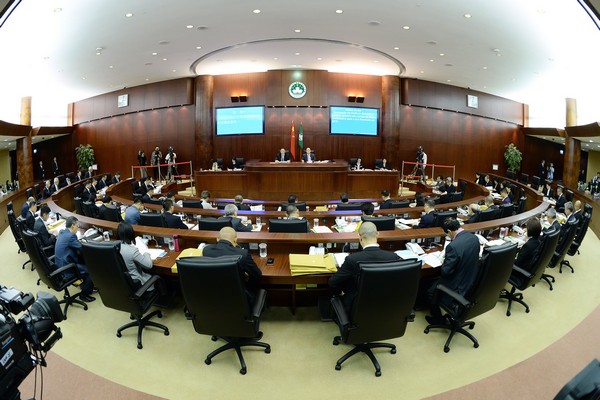 Chief Executive Fernando Chui Sai On promised in his 2016 Policy Address to boost the economy, improve residents' livelihoods and consolidate the city's development.
Chui also said that the government would continue its annual "wealth-sharing" handout scheme next year – 9,000 patacas for permanent and 5,400 patacas for non-permanent residents, both amounts unchanged from this year.
Chui also said the government suggested a 2.53 percent increase in public servants' salaries, adding he hoped the increase could take effect in January.
The proposal must be approved by the legislature.
Chui said the government had considered various factors such as the government's financial capacity and the rate of inflation, adding the government had also considered the suggestions from several civil service associations and a government-appointed council tasked with assessing public servants' salary trends.
"Although the government has cut some of its spending … its finance is still stable…we also have more than 30 billion in surplus. For the [private] companies that are [financially] able, I urge them to increase their employees'wages as well," Chui said during the press conference.
Chui also announced the proposed budget for next year, according to which the government plans to increase public servants' salaries from 79 patacas to 81 patacas per salary point, an increase of 2.53 percent.
The government has over 29,000 employees.
Public servants' salaries were raised by 6.75 percent in January, from 74 to 79 patacas per salary point. In 2014, the salaries were raised by 5.71 percent while in 2013 the increase was 6.06 percent. In 2012, the increase in public servants' salaries was 6.45 percent.
The government's budget bill must be presented to the legislature for debate and vote.
Chui also announced a raft of measures to improve residents' livelihoods including upgrading its "short-term food assistance programme", commonly known as food bank, for the city's low-income residents to a long-term measure, while the beneficiaries' food allowance will be increased from 35 patacas to 40 per day.
Chui also said his government would continue to pay a raft of subsidies and allowances to various segments of civil society, such as the elderly, low-income employees, the disabled, pupils and students.
He said the government expected its expenditure on subsidies and welfare measures to amount to 11.7 billion patacas next year, or about 11 percent of the total budget, including the "wealth-sharing" handouts.
To provide a better environment for local youth…and to foster competitiveness the government will launch a 'Thousand Talents Programme', and every year the government will choose 1,000 young local people to join cultural and educational exchange programmes in the mainland," Chui said, pledging that his government would continue to improve its governance.
(macaunews/macaupost)