Chinese president to arrive in Macau Saturday to appoint the new Chief Executive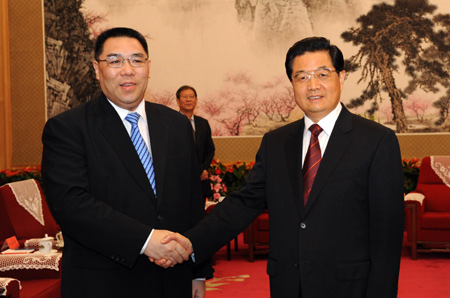 Macau, China, 16 Dec – Chinese President Hu Jintao will arrive in Macau on Saturday to appoint Macau's new government and attend the celebration of the 10th anniversary of the handover from Portugal to China.
Hu Jintao will participate in a welcome dinner on Saturday night and a performance by local musicians.
MacauNews agency learns from an unnamed source that the Chinese president will appoint Fernando Chui Sai On and his government team on Sunday in Macau's Dome.
On Sunday afternoon, he will attend the ceremony to celebrate the tenth anniversary of the handover of the territory from Portugal to China at the Macau Tower.
The Chief Executive of Hong Kong, Donald Tsang, will arrive to Macau on Saturday to attend the ceremonies.
Macau, with a land area of just 29.2 sq km and a population stood at 544,200, is the last Portuguese colony, which was handed over to China on December 20th 1999 after 450 years of rule by Portugal.
(MacauNews)