Beijing studies measures to support Macau's economy: liaison chief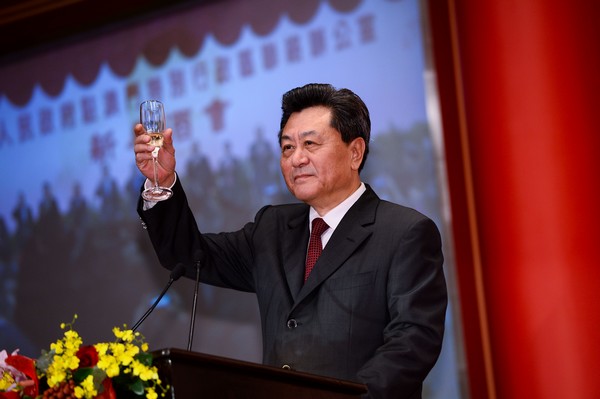 The central government will continue to come up with measures to support Macau's economic development, Central People's Government Liaison Office Director Li Gang said on Thursday, adding that he was confident about the local economy.
Li made the remarks on the sidelines of a Chinese New Year reception hosted by his office at Macau Tower.
Li is the highest-ranked central government official posted to Macau.
"We'll announce them [the measures] when they are ready… they [the measures] are currently under discussion. Last year, the central government established a body dedicated to supporting Macau's economic development," Li said.
"Our [Macau's] next step should be drawing up a good plan for the [development of the coastal waters covering an area of] 85 kilometres square, planning where to reclaim, build docks and carry out other economic activities," Li said.
Macau's coastal waters, encompassing an officially delineated area of 85 square kilometres, finally came under the city's jurisdiction following last month's central government decision on the matter.
Li also said that the number of visitor arrivals in 2015 was still "rather good", adding, 'We'll take measures if the number sees a huge decline".
According to Statistics and Census Bureau (DSEC) data, the number of visitor arrivals in 2015 totalled 30.7 million, a 2.6 per cent year-on-year drop. Mainlanders accounted for 66.5 per cent of Macau's total number of visitor arrivals last year.
Li was also asked by reporters about the central government's recent decision to appoint Zheng Zhentao, a former deputy director at the liaison office, as the director of the central inspection team dispatched to the National Audit Office in Beijing.
"As everyone knows, strictly governing the [Communist] Party [of China], as well as combating corruption and upholding integrity, are significant. The [central government's] appointment of one of our deputy directors to such an important post shows the [central government's] trust in the liaison office in Macau," Li said, adding that Zheng had left his post in Macau last Friday. He also said that the central government would appoint a new deputy director to the local liaison office soon.
Meanwhile, addressing the reception, Li said that Macau would encounter some difficulties and challenges amid its "deep economic adjustments", urging local society to raise its crisis awareness. "The mainland is the engine of Macau's economic growth… it should find its proper position under the background of the nation's reforms and opening up."
(macaunews/macaupost)