Eco-bureau urges Food Festival visitors to take their own utensils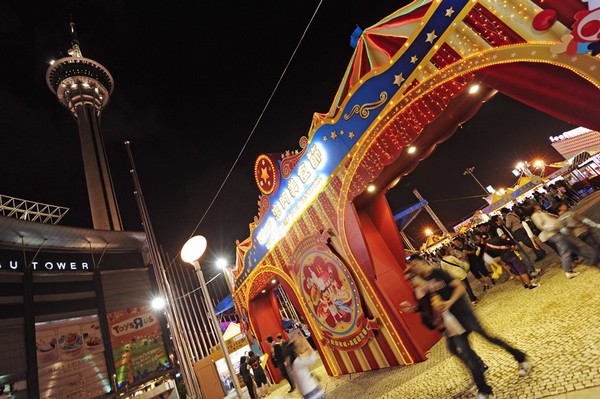 The Environmental Bureau (DSPA) urged citizens who visit the current Food Festival near Macau Tower to take their own utensils to promote "greener living" while encouraging them to reduce the amount of rubbish generated.
Over 30 pupils from four secondary schools took part in a campaign Sunday in Sai Van Lake Square, where the annual culinary event takes place, to show people that they had brought their own forks, knives, spoons and lunch boxes before purchasing food and drinks from the various booths.
With DSPA Environmental Awareness, Education and Co-operation Department head Sabina Ieong Kin Si watching, a DSPA official told reporters that the bureau had placed eight banks of recycle bins, each consisting of three bins for paper, metal and plastic rubbish, at the square.
Joe Chan Chon Meng, a secondary school teacher who had taken his pupils to be part of the event, told The Macau Post Daily that collaboration between civic associations and business owners was crucial to environmental protection in Macau.
"As a way to change people's way of life [to be more environmentally friendly], I believe that businesspeople and civic associations should also be responsible for the reduction of rubbish and pollution," said Chan. "The government should not have to take up this initiative single-handedly."
Chan suggested that the government could give special benefits to restaurant owners who save their leftovers, which could then be converted into something useful. (macaunews)