Macau government vows to ensure public participation in urban planning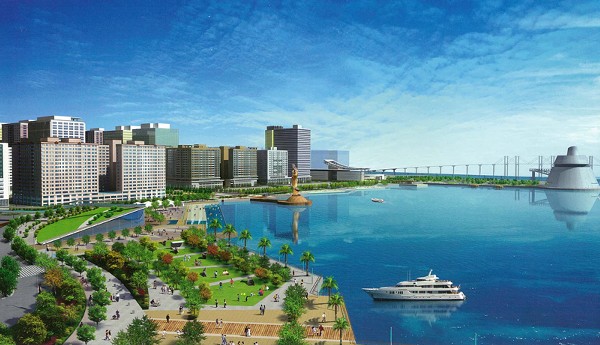 The government said Tuesday that its bill about the Macau's urban planning ensures that citizens can express their views on the city's land use, the locations for infrastructure projects and how to classify the city into different areas as heritage protection, tourism, and commerce zones, as well as the criteria for the city's buildings.
Francis Wong Chan Tong, chief-of-cabinet for the office of Secretary for Transport and Public Works Lau Si Io, made the pledge during a press conference in the premises of the Lands, Public Works and Transport Bureau (DSSOPT) organised by the bureau to introduce details of the long-panned bill.
The bill suggests that there should be a government-appointed urban planning advisory committee, according to The Macau Post Daily.
Secretary for Transport and Public Works Lau Si Io said that the government would complete all related work on drafting the bill this year so that the legislative process could start soon afterwards.
According to the bill, there are two types of urban planning – an overall plan and a detailed plan. The goals of the former include how to use the city's land resources, how to choose the right locations for infrastructure and how to decide the functions of each urban area, while the latter's goals include setting up criteria for the city's buildings and how to protect Macau's valuable land resources.
During the press conference, Wong said that public participation during the urban planning process was formally enshrined in the bill.
Lau said that the bill will take into account other laws including the Land Law and laws related environmental protection.
According to the government's schedule, residents can give their opinions on the bill during a 45-day public consultation period that starts today.
Members of the public can submit their opinions by email – www.plano@dssopt.gov.mo. The government will also organise two consultation sessions to gather public views.
Information about the bill can be accessed on the website: urbanplanning.dssopt.gov.mo in Chinese and Portuguese.(macaunews)