Security chief defends entry ban on some visitors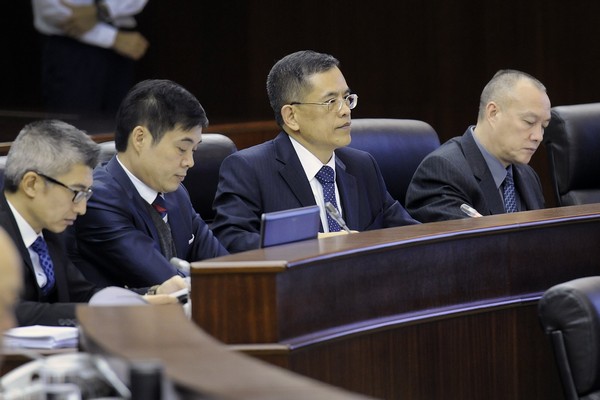 Secretary for Security Cheong Kuoc Va said Monday that immigration officials strictly follow regulations before denying anyone entry into Macau.
Cheong made the remarks during Monday's plenary meeting discussing his portfolio's 2013 policy guidelines in the legislature's hemicycle.
Responding to some lawmakers' criticisms that the Macau Security Forces (FSM) have been repeatedly abusing their power by barring some visitor arrivals including three Hongkongers – a member of the District Council, an art critic and a reporter – from entering the city,
Directly-elected lawmakers Au Kam Sam and Jose Pereira Coutinho questioned the reason why the immigration officials deny entry to some visitors.
Au pointed out that this month alone three Hong Kong residents were banned from entering the city, namely Hong Kong District Council Member Yam Kai-bong, an Apple Daily reporter and an art critic.
Hong Kong art critic Damian Cheng Wai-pang was denied entry even though he had been invited by the government's Cultural Affairs Bureau (IC) to attend a local event.
"Why was even an art critic banned… it is really unreasonable," Au said, adding that the rising number of people having been banned from entering the city in the past few years was ample proof that immigration officials have been abusing their power.
Au also criticised the officials for damaging Macau's reputation as an international tourism and leisure centre.
Coutinho, who heads the Macau Civil Servants Association (ATFPM), also slammed the immigration authorities for their failure to provide convincing reasons as to why they barred a Hong Kong reporter and a Hong Kong District Council member from entering Macau.
Responding to the lawmakers' criticisms, Cheong said that it was normal anywhere in the world that immigration departments have the power to ban visitors from entering their respective countries and regions.
"I believe in the world, the immigration authority of any region or country has the power to select visitors to enter due to security concerns," Cheong said.
"We are strictly in line with the current regulations when we implement the internal security law …," Cheong was quoted by The Macau Post Daily as saying.
Customarily, the Macau Security Forces decline to comment on any particular case of denial of entry.(macaunews)