Lei Heong Iok is the first Chinese President of Macao Polytechnic Institute, a post he has held since 1999. Lei speaks Mandarin, Portuguese and English.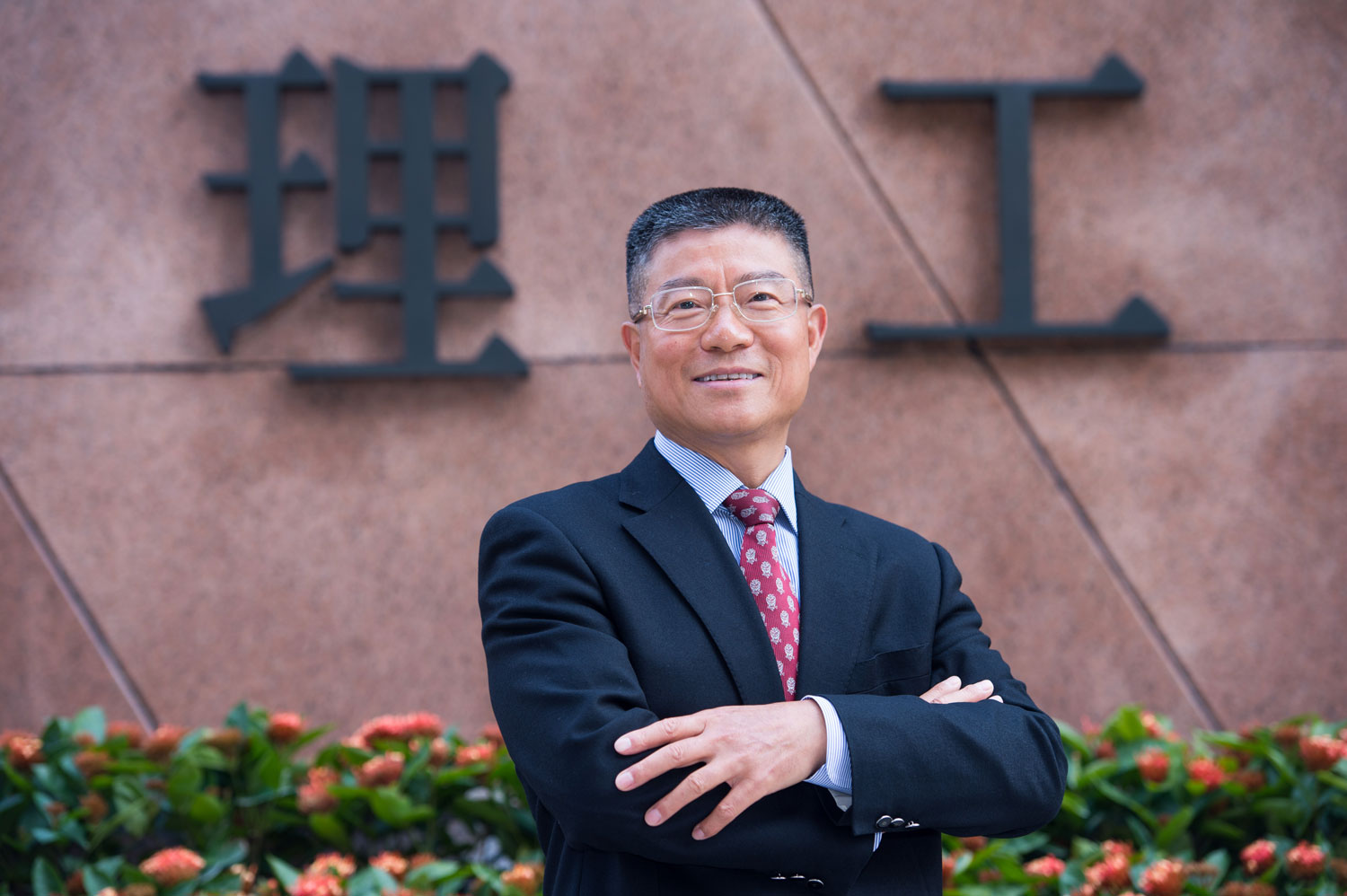 Lei Heong Iok was the first Chinese President of Macao Polytechnic Institute (MPI), a post he has held since 1999. Lei speaks Mandarin, Portuguese and English. In 2018, he was replaced by Marcus Im Sio Kei.
Born in 1953 in Beijing, China to a blue-collar working family with seven children, Lei grew up impoverished with little food or clothes. When he was in primary school, his family did not own many books, so he had to walk a long distance to the nearest Xinhua bookshop and paid a few cents to read.
In July of 1969, at the age of 16, he was sent to Heilongjiang province in the far northeast to work as part of a farming brigade during the Cultural Revolution. There in the frontier region bordering Russia, Lei planted trees, cultivated potatoes and other vegetables and cut firewood to keep warm in the winter. He was also charged with raising pigs, a task at which he excelled. He also came up with an ingenious and efficient method of harvesting the antlers from the 100 deer the farm also raised, which were used in Chinese medicine.
In 1971, Lei was released from his farming duties and matriculated Beijing Foreign Studies University. He obtained a bachelor's degree in English Language and Cultural Studies in 1975 and was assigned to study Portuguese in Macao. The program was very rigorous and demanding, and on top of that, he was not allowed to watch local Macao television for fear his mind would be contaminated by international news and ideas.
After three years, he returned to Beijing where he taught Portuguese at Beijing Foreign Studies University from 1978 to 1984. Then, in 1984, thanks to his language proficiency, he was sent back to Macao as an interpreter and translator in the office of the Xinhua News Agency. When his official assignment ended in 1993, Lei had to decide whether to stay or return to Beijing. "I had made many friends in Macao, and I felt I would have many opportunities here, especially after Macao's reunion with China in 1999."
He therefore worked in the Department of Education and Youth Affairs from 1994 to 1996, before moving to MPI as Vice Director of the School of Languages and Translation. A year later, he was promoted to Vice President and then to President in 1999. He received his Ph.D. in from Zhongshan University in 2001, with a thesis on the history of St. Paul's College in Macao. It has since been published as a book (in Chinese) available in Macao and Beijing. In addition to this historical study, Lei has also published two textbooks (bilingually in Chinese and Portuguese), a Chinese translation of the Portuguese novel Os Bons Malandros and a chapter on Portuguese literature in The Chinese Encyclopedia.
Since taking office as President of MPI, Lei has transformed the institute, which was poorly equipped and struggling to recruit students. He has modernised its information technology, management, research and teaching standards.
Under his guidance, MPI has signed co-operational agreements with over 20 universities throughout the Mainland, Portugal, the U.K., U.S. and Australia in an effort to exchange administrative and teaching knowledge and open up to the international community. Instructors come from overseas to teach courses, and students studying Portuguese language may spend their second and third years in Portugal in an exchange program, while students from Portugal spend a year in Macao and another in Beijing.
In 2008, Lei was elected a member of the Chinese People's Political Consultative Conference, a great honour in recognition of his work. In this capacity, he represents Macao's higher education sector at the national level.
In 2011, Lei was awarded with the Golden Medal of Merit by the Portuguese Polytechnic Coordinating Council (CCISP). In 2012, he received an honorary doctorate from the University of Lisbon and in 2014 he was awarded the title of academician of the Academy of Sciences of Lisbon. He is also an honourary professor of Queen Mary University of London.
Lei continues abiding by a disciplined regime—a habit carried over from his days on the farm. Like clockwork, he goes to bed at 10 in the evening and wakes up at 6 in the morning to exercise before work, walking at least 10,000 steps every day to keep fit. His work ethic and management philosophy are based on building harmony and good communication. He frequently eats in the university canteen and takes the opportunity to converse with students and staff daily.
Following his example, MPI has sought out international accreditation reviews of its programmes in order to establish principles of best practice, thus establishing a number of quality control procedures and feedback mechanisms for continued improvement.
Lei retired in 2018 but continue to be an advisor in the MPI.