James Wong is a Macao artist. He is the President of the Printmaking Research Centre of Macao and also Chief Curator of the Macau Printmaking Triennial.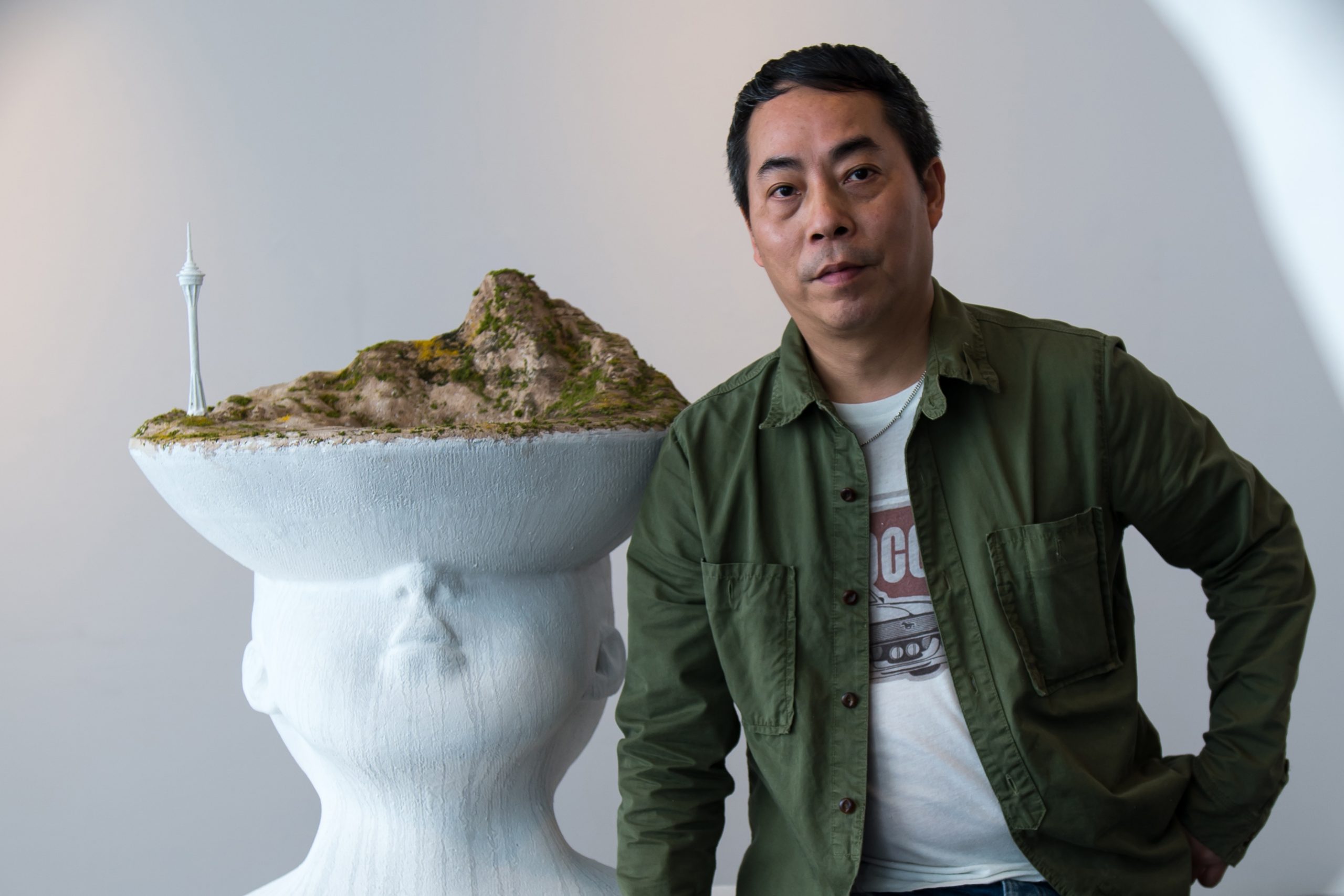 James Wong Cheng Pou is a Macao artist. He is currently President of the Printmaking Research Centre of Macao and also Chief Curator of the Macau Printmaking Triennial. He speaks Cantonese, Mandarin, English and Japanese.
Born 20 February 1960 in Macao, Wong is the fourth of eight children. His primary and secondary school education took place at the Macau Ricci Institution, where he was taught by priests and nuns from Britain, Ireland and Italy, as well as Macao.
"I was impressed by their willingness to make sacrifices and serve society. They helped students with not only their homework, but also any problems they had. I believe I absorbed the concepts of generosity, good behaviour and self-discipline from them," he says.
It was at this school that Wong was first introduced to the world of art. Embracing the subject with gusto, he also began to paint at home, something his father encouraged. Inspiration came in the form of Japanese cartoons, foreign comic books and also cinema, as he explains.
"Films had a very big influence on me, and my father was also a big movie fan. At that time cinemas were very popular and there was one just opposite our apartment," he says. "I'd often visit and they even used to let me sneak in for free."
When Wong graduated from high school in 1980 there were no universities or art schools in Macao. In order to continue his education, he moved to Hong Kong, where he lived with his grandmother and uncles. Wong had hoped to become an architect but unfortunately his family couldn't afford the fees. Instead he paid his way through art school by taking on odd jobs.
He then moved to Tokyo, where he spent four years completing an art and design degree, again while working part-time. He also spent six months living and working in Taiwan before he returned to Macao.
From 1990 to 1994, Wong worked as Head of the Printmaking Department at the new Academy of Visual Arts in Macao. He then took on the role of Honorary Research Assistant at the Slade School of Fine Art at University College London; one of the United Kingdom's top educational institution for art and design. In 1997, he returned to Macao to take part in a new multi-million dollar complex cultural project, which would include the Macao Museum of Art, two auditoria for performances and the Handover Gifts Museum. Since then he's devoted himself to creating art of his own, as well as teaching.
Over the years Wong' art career has gone from strength to strength. He's had numerous successful solo art exhibitions, his first being at Macao's Museum Luis de Camoes in 1987, and in 2010 he received the Sovereign Asian Art Prize.
His work has also been on display at a number of international art venues including the Camara Gallery in Portugal and the National Gallery of Belgium. Private clients have included the Oriental Foundation in Lisbon, the Peninsula Hong Kong, the Shangri-la Hotel in Beijing, the Macao Museum of Art and the MGM and Crown hotels in Macao. He has also published two books and has written a weekly column for Macau Daily since 1990.
In 2017, Wong was chosen to represent the region by a panel of expert judges from the Macao Museum of Art at the 57th Venice Biennale, an internationally renowned art exhibition that has been held every two years since 1895. He will be showcasing work specially created for the exhibition alongside that of many other influential international artists. His display will include 3D models, installations, paintings and mobile images.
"This is the most important exhibition for any artist. It is an international platform that attracts people from around the world," he says proudly.