Galina Bessmertny is passionate about the power of the piano, a compelling devotion she has brought to Macao.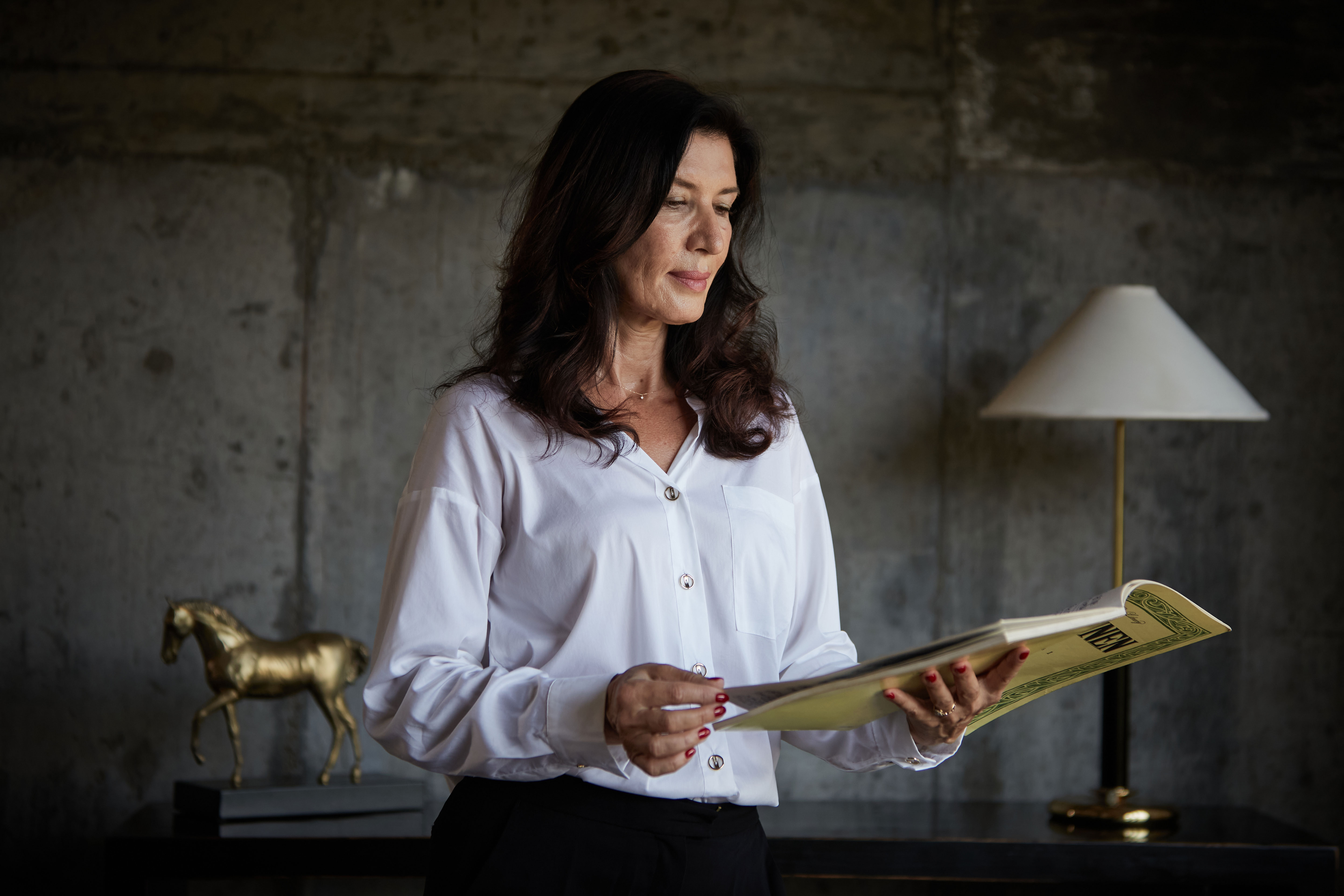 Born and raised in Temirtau, a small city in central Kazakhstan, then part of the Soviet Union, Galina Bessmertnaia grew up surrounded by music. Her parents, both of whom were engineers, played pop music and Russian folk songs all the time, encouraging her to embrace music from a young age.
At seven years old, Bessmertnaia touched a piano for the first time and felt an instinctual connection with the black-and-white keys under her tiny fingers, the metal pedals underfoot. "There is something about the piano that just drives me wild," she recalls fondly. "I love it – it can imitate any instrument and it is the base for any ensemble. The piano is the king of all instruments."
"There is something about the piano that just drives me wild"
In elementary school, Bessmertnaia stood out amongst her peers. Noticing her interest in music and natural talent, her teachers immediately enrolled the young girl in music classes. "When I entered first grade, I could easily memorise songs, and it was just a pleasure for me to learn music," she says. "I enjoyed my childhood a lot but it was very hard work, of course."
Bessmertnaia took piano lessons twice a week and practiced at least an hour a day, if not more, on top of school, homework, choir and other responsibilities. "It was very intense," she recalls. "You know, every Russian girl during Soviet times had to either play music or do ballet. It is a must. And once you start, you have to really concentrate on polishing your musical skills."
She considered quitting many times, often feeling jealous of the children outside playing basketball, football and running free in the streets. Her father encouraged her to stick with it, and young Bessmertnaia pressed on.
Her hard work paid off. At the age of 10, Bessmertnaia stepped into the limelight at her first regional piano competition. Initially, she had a sense of stage fright, but it disappeared as soon as she struck a note. "It felt like the biggest moment in my life," she recalls. "I love to perform but sometimes you feel so stressed. If you can overcome that, and find your confidence and skills, it becomes one sparkling moment."
The concert, in which she won third place, marked the start of a glittering career as a concert pianist. In secondary school, Bessmertnaia also played for her own enjoyment, with a soft spot for late romantic Russian composers. "When I was around 15, I loved Scriabin's Étude Op. 8 No. 12 so much. It was my favourite piece and, even now, I can play it from beginning to the end, even if I wake up in the middle of the night."
She continued a rigorous practice and performance schedule and, later, at 17, Bessmertnaia played Tchaikovsky's piano Concerto No. 1 during a regional concert for the Music College Orchestra in Temirtau, her hometown. Though she found it daunting to perform with older students, the young talent made her city proud.
"It felt like the whole city was celebrating this concert. They were very proud of me," she recalls. "Some kind of magic happens when you start performing. The stage fills me with so much excitement that I perform even better than when I am practicing."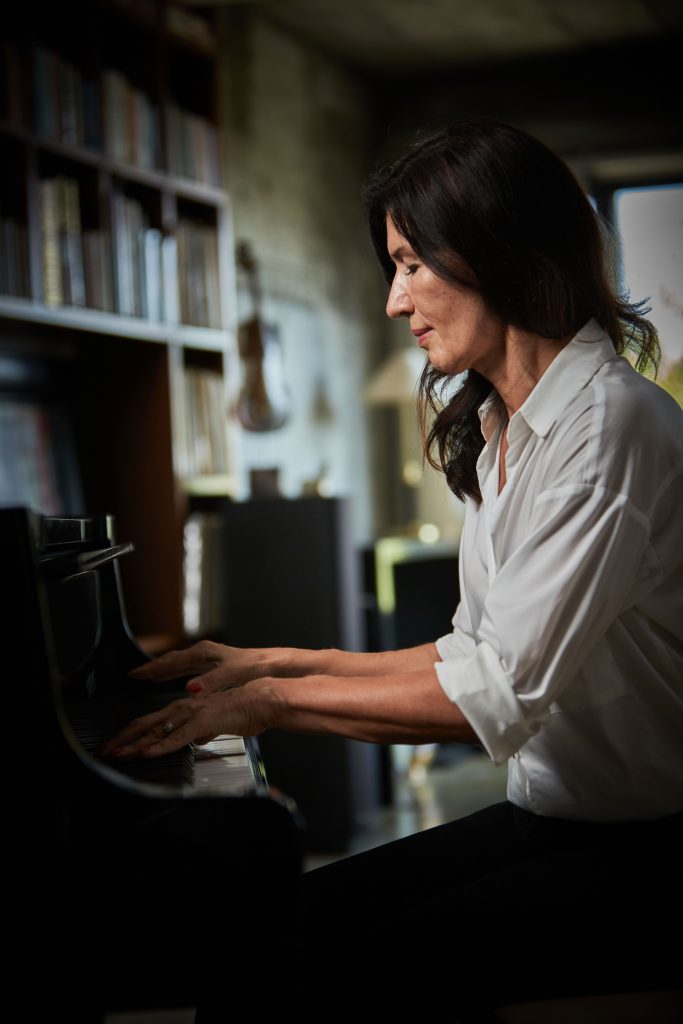 As she progressed, the pianist aimed higher and higher. And soon enough, her future became clear: After secondary school, Bessmertnaia entered the Music College in Temirtau, where she earned a bachelor's degree as a professional concert pianist.
In 1985 she moved to Vladivostok, a city in southeastern Russia, to continue her piano performance studies at the Far Eastern Academy of Art. It was harder than she could have imagined. The intense training ran at least eight hours a day and, at times, professors would assign 100 pages of sheet music to be memorised within days.
That's why talent, she says, is only part of the equation. Patience, hard work, memory, technical skills and emotion are the keys to being a successful professional pianist. During her studies in Vladivostok, Bessmertnaia says one of the highlights was attending a master class with legendary Russian pianist Sviatoslav Teofilovich Richter, who is considered one of the greatest pianists of all time. "That was really a turning point for me in terms of using unique Russian piano training methods to teach and play the piano."
After six years of extreme focus and hard work, Bessmertnaia graduated with a master's degree in Piano Performance and Chamber Ensemble in 1991 at the age of 27. In the years following, she performed across Russia and was invited to open a new musical school in Vladivostok, where she worked as the director for two years.
Then, in 1993, she made a dramatic change. Ready for an adventure, she moved to Macao with her husband, acclaimed artist Konstantin Bessmertny, and their young son.
The next year, she taught piano lessons at the Macao Conservatory as well as the Academia de Música S. Pío X, while simultaneously juggling concerts and a small child. "To develop a fully professional career in Macao was challenging – you really have to travel and perform abroad, and be 100 per cent focused on performances, practicing and your career. I was invited to some Asian tours to play, but I wasn't ready to leave my family for a few weeks or a couple of months."
She turned her focus to local performances with an orchestra and chamber ensembles and, later, shifted her work towards teaching. All the while, she started to fall in love with Macao – as her first destination outside of Russia, the city felt exotic and infinitely interesting.
"Macao is like Asia and Europe at the same time, so there was so much to discover. We really loved exploring the streets and the food, old Macao, all the Chinese restaurants, Chinese culture, and Portuguese culture."
As she settled into her new home, Bessmertnaia set to work learning Portuguese and English, having already learned German home, in addition to her mother tongue of Russian. She also leaned into her teaching job at the conservatory, where she worked with the city's highest performing pianists, from young children to professional adults.
"I have always enjoyed teaching and working with children. Many of my students have won many gold medals, judged by professionals. We prepare seriously – and we always aim to get first place. It is very rewarding to watch them grow."
Part of the secret to their success, she says, is hard work, patience and a sensitive ear. In her own experience, she recalls a teacher asking her to sit in silence and just listen for five minutes. "I have always remembered this, because it was one of my first sound experiences. You must first learn to listen – really listen – to the silence." A musician has a trained ear, she adds, and they hear the world differently than other people.
Ten years ago, Bessmertnaia left the Macao Conservatory and the Academia de Música S. Pío X, however, she continued to offer private lessons in Macao and Hong Kong while simultaneously helping her husband organise art exhibitions all over the world. The pair is also working on a new art platform, which will strive to facilitate connections between artists and the public.
When she is not working, Bessmertnaia still finds herself immersed in music. In the mornings, she might play soothing natural soundscapes or some Bach to set the tone for the day. "I often advise people to start their day with Bach. All of his music is quite logical and in harmony, which helps your brain organise your day, start your practice, and clear your mind."
Come evening, she often experiments on her Yamaha baby grand piano for an hour, enjoys a jazz hour or hosts an impromptu concert with friends at her artistic home in Macao. Her whole family is passionate about art and music, jumping at any opportunity to attend a music festival, show, concert – whatever's on.
For nearly 30 years, Bessmertnaia has attended the Macao International Music Festival every autumn. "I love to see the choirs, the Baroque chamber opera – you are just speechless when you see the beautiful stage in Asia. It's hard to get tickets, though, so that is a sign that there is appetite for a lot more music in Macao."