Carlos Couto is founder of CC Atelier de Arquitectura, a private architecture practice. He also manages the Portuguese restaurant Tuga in Taipei.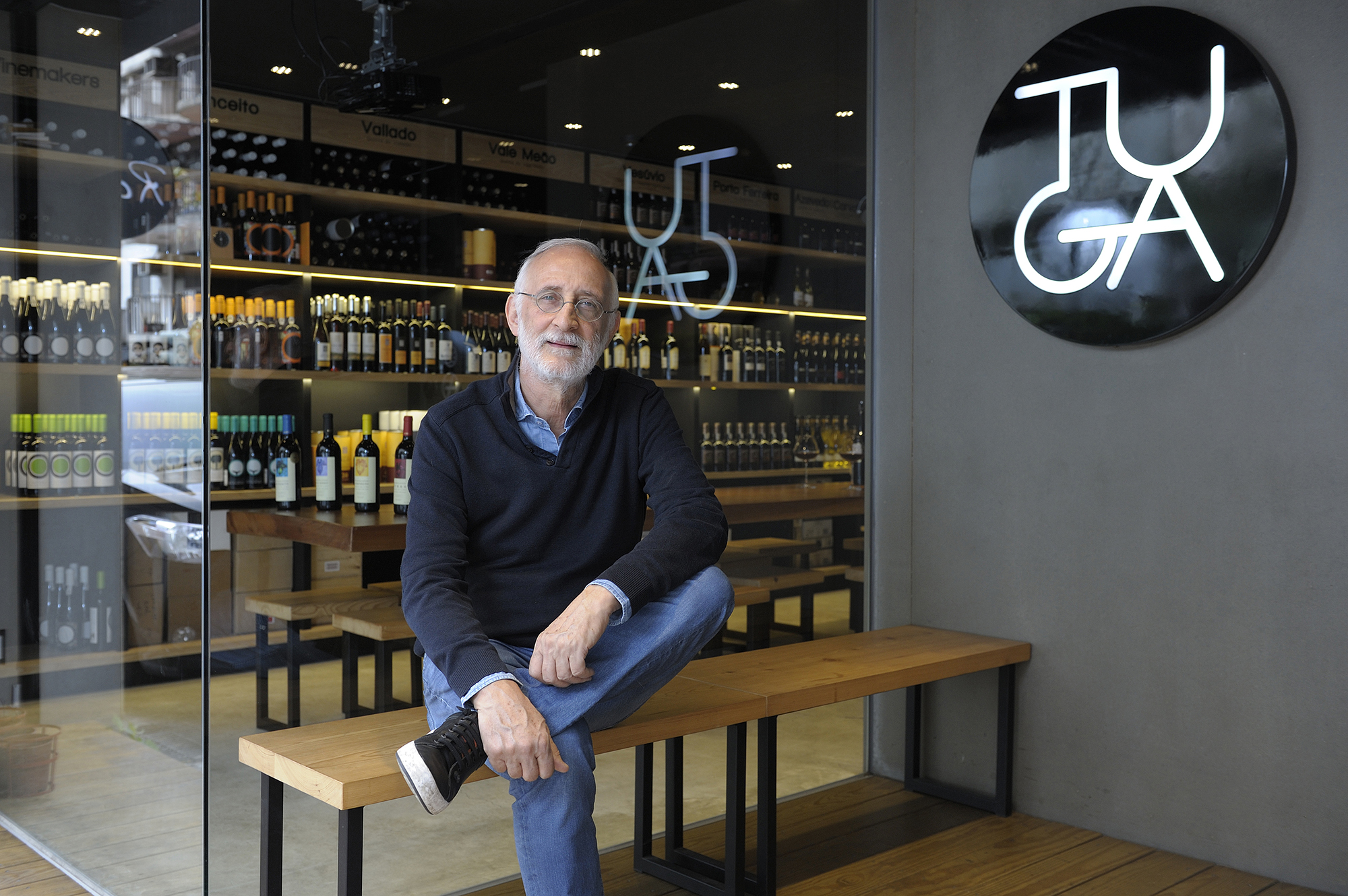 Carlos Couto is founder of CC Atelier de Arquitectura, Macao's largest private architecture practice. He also manages the Portuguese restaurant Tuga in downtown Taipei, Taiwan and is Taiwan's biggest importer of Portuguese wines. For the entrepreneur, who speaks Portuguese and English, splitting every week between Macao and Taiwan can be an exhausting schedule, but Couto loves it and wouldn't have it any other way.
Born 14 May 1951, into a middle-class family, Couto grew up 30 km outside of Lisbon, Portugal. His maternal grandfather, however, was quite wealthy, living in a mansion with over 100 rooms. "It had three storeys and was always open to people. Grandmother had five children and 20 grandchildren who all came to the house for lunch regularly. Our Christmas parties alone had more than 100 people. We used to go to the stores in Lisbon where Grandfather had an account and buy whatever we wanted."
His paternal grandfather was captain of a warship in the Portuguese navy stationed in Asia, and his paternal grandmother was a stern lady of half-Scottish and half-Irish descent. Couto's father was a director at Shell, the Anglo-Dutch oil company.
Couto and his siblings were home-schooled by tutors through primary school but attended secondary school in Lisbon. He fully planned on becoming a chemical engineer until he was inspired by a girlfriend's father who was an architect. Couto proved to have a gift for the discipline, and with the encouragement of his new-found mentor, he passed the exams for Faculty of Fine Arts of Lisbon University, then called ESBAL, one of the country's leading architectural programmes, where he majored in urban design and planning.
While at university, he fell in love with a fellow student who would become his first wife; they would have three children. Upon graduating, they both joined the government as architects.
On 1 January 1980, a 7.2 magnitude earthquake struck Terceira and Sāo Jorge islands, in the Azores archipelago. The government sent Couto and his then wife to help with the rebuilding effort. "It was a very valuable professional and humanitarian experience." Having spent a year and a half in the Azores, Couto was invited by the local government to stay long-term, when an unexpected turn of events happened.
His sister-in-law and her husband, both economists, announced a move to Macao, having accepted jobs in the government which was expanding. Couto's then wife came from a large and established family in Macao, and she lived the first five years of her life in the SAR before moving to Portugal in 1955. The Melo family arrived in the Portuguese colony during the 18th century and owned what used to be the Governor's Palace before it was sold to the government to pay off gambling debts.
So Couto and his wife also made the move. "I love travel, but Asia was still mostly unexplored on my map. It was an opportunity to stay two years, and so I proposed creating an Urban Planning department." In 1981, his proposal was accepted, and Couto set up a team of eight architects. At the age of 31, he had achieved a position of authority that he could not even imagine back home.
Couto worked in the Macao Public Works department for eight years, approving new buildings and overseeing a team that grew to over 120 employees. He then decided to make the leap into the private sector and established his own firm. His timing, however, was inauspicious—it was June 1989. "We did not know which way the economy would go. Had I made a good decision?"
As it turns out, in the 28 years since, Macao's economy has experienced an unprecedented boom. "We have the biggest firm in the city, and we've had a lot of work. Most architects in Macao have worked here at some point in their careers. Around 300 architects have passed through the firm since 1989; it's like a university."
CC Atelier de Arquitectura is responsible for many of Macao's most famous buildings and concepts, including Fisherman's Wharf. "The owner asked me to travel back in time to recreate classic Europe monuments, so we created replicas of famous buildings from countries that historically have traded with China, including Britain, France, Portugal, Spain and Holland."
Couto garnered international fame when his design for the Portuguese Pavilion at the 2010 Shanghai Expo won the "Design Award" from the International Exhibition Bureau as well as the Portuguese government's "Best Public Project" award. New projects flowed in, including designing an auto-racing circuit in Taichung, Taiwan.
Portuguese Pavilion at the 2010 Shanghai Expo In 2015, he opened Tuga, a Portuguese restaurant in downtown Taipei, thus embarking upon his second career. In addition to adding restauranteur to his list of accomplishments, Couto is the biggest importer of Portuguese wine into Taiwan.
Couto still travels between Macao and Taipei every week and has no plans to slow down anytime soon. "I never imagine retiring. I will die working," he promises.
Couto loves living in Taiwan but also really likes four major international cities: Amsterdam, Paris, New York and San Francisco.