Vida Rica Bar's 'The Art of Cocktail Pairing' is the very first cocktail pairing collection in Macao
Vida Rica Bar's 'The Art of Cocktail Pairing' is the very first cocktail pairing collection in Macao

Link copied
Bar food is not an afterthought at Vida Rica Bar but integral to the enjoyment of its new range of cocktails.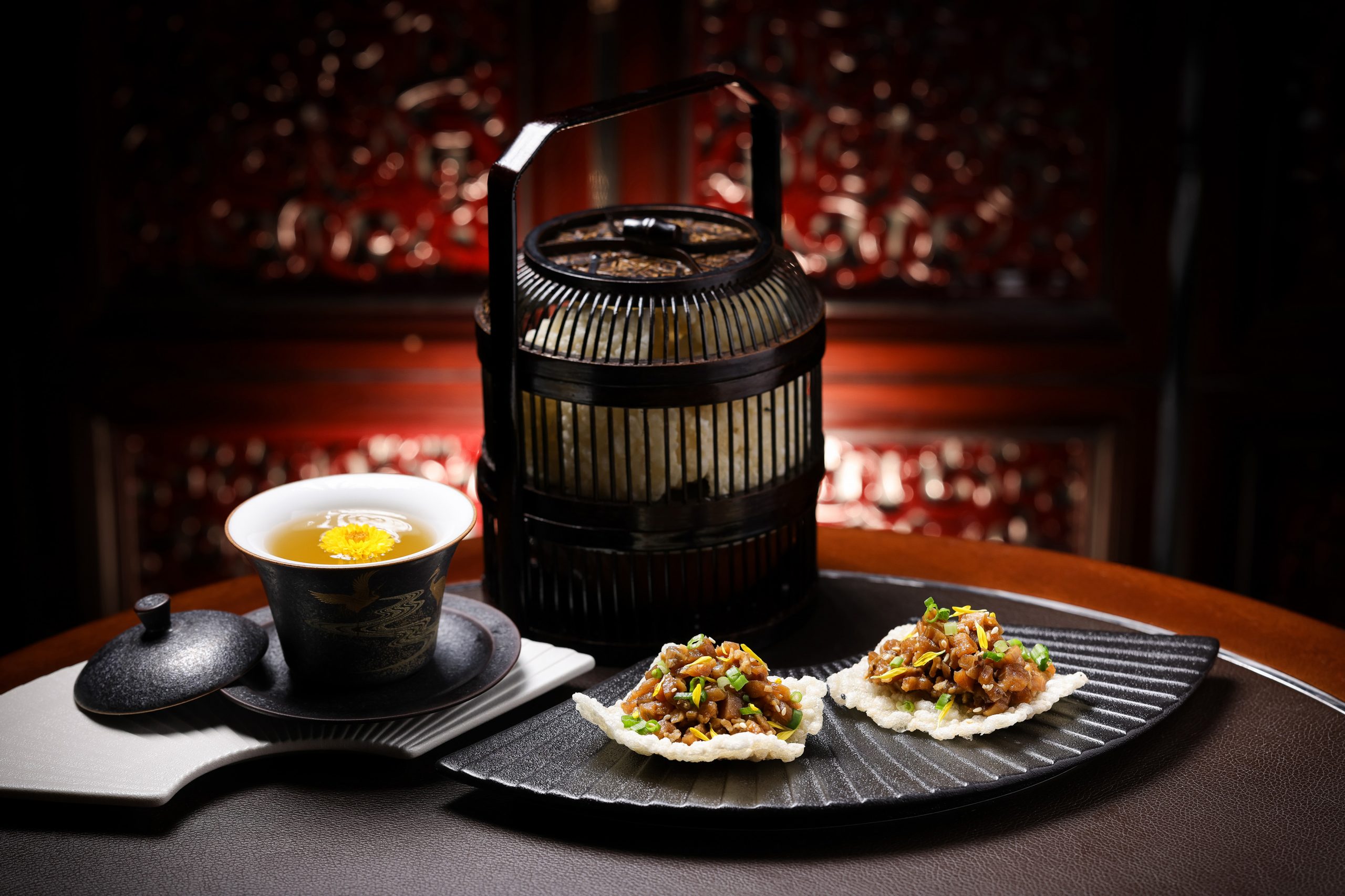 Earlier this year, Vida Rica Bar at Mandarin Oriental, Macau launched its Cocktails of Canton menu, an exquisitely crafted range of tipples created by Guangzhou-born head mixologist DC Liu and the bar team.
True to its name, the cocktails are an ode to the history and culture of the provincial capital. Through distinctive aromas and flavours, they tell the stories and revive nostalgic memories of Old Canton.
Ten cocktails and two mocktails are crafted with premium spirits including baijiu, gin, cognac and bourbon and feature locally sourced ingredients such as shiso leaves or dried tangerine peel.
With guests receiving the Cocktails of Canton so enthusiastically, Chef de Cuisine Can Gumus set about devising a matching bar food menu. There was a clear desire "to create something that no one else had done before," says the young Turkish chef. "We are working to create wow moments for our guests".
That's when the Art of Cocktail Pairing menu was born.
In pursuit of balance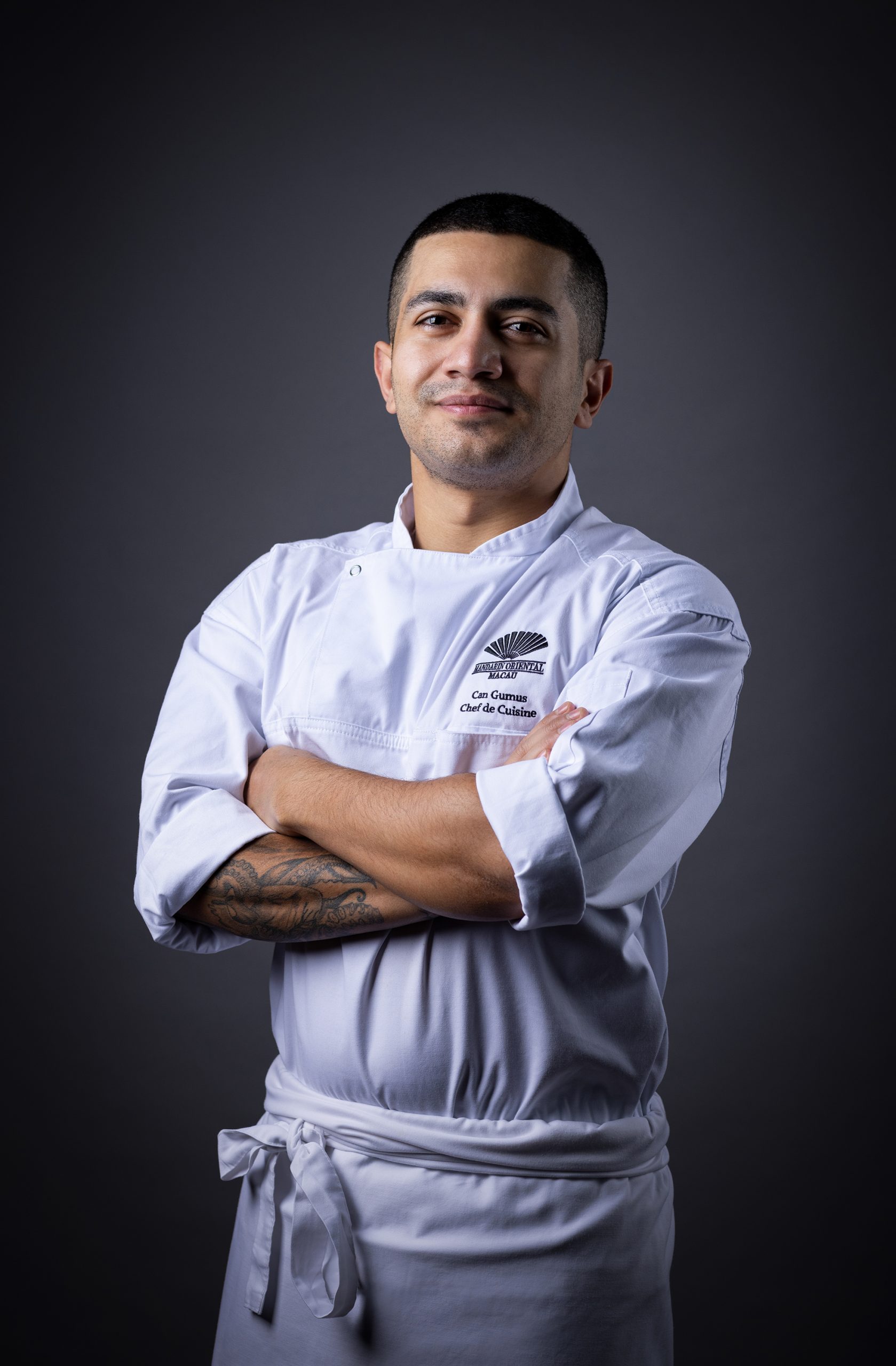 As the idea of creating a dedicated dish to pair with each cocktail or mocktail began to take shape, the team began investigating provincial ingredients, cooking techniques, and presentation styles to elevate the bar concept.
It dawned on them that such a concept – fashioning a culinary and cocktail journey evocative of Guangzhou and the Greater Bay Area – had ever been done before in a city where competition is fierce.
Gumus and Executive Sous Chef Ethan Hiew took to the kitchen to be matchmakers. "Conceptualising the dishes for the Art of Cocktail Pairing meant understanding the Cocktails of Canton first," says Gumus, "The way that DC designed the cocktails set the direction that we [culinary team] follow.
"We can't let the food kill the cocktail just like and we can't let the cocktail kill the food either." In their mission to pioneer a fine dining bar concept, the team needed to "achieve absolute perfect balance", Gumus adds.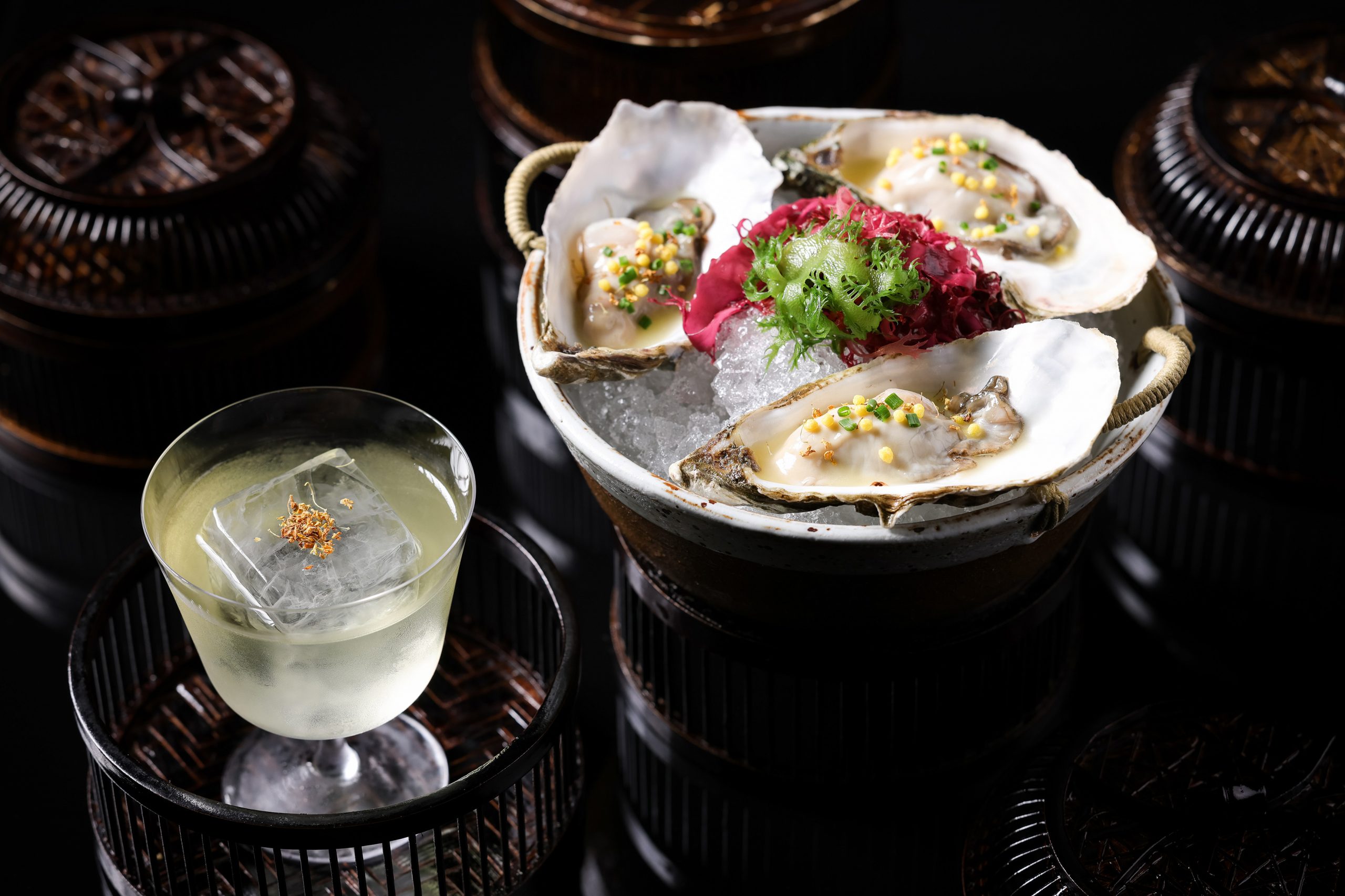 A one of a kind pairing collection to discover
Gumus tried each of the cocktails to understand their taste profiles, from its levels of alcohol to sourness and sweetness. He also knew it was right to incorporate ingredients, spices and herbs used in the drinks with his Art of Cocktail Pairing menu.
"For instance, we pair the lychee Impossible meatballs with the Lychee Tea cocktail," Gumus says, referring to the plant-based dish that goes with the heady concoction of homemade rooibos tea gin, Seedlip Spice, apple cider and lychee.
For the driven chef, one of the stand out pairings within the Art of Cocktail Pairing is the Shiso cocktail – a sweet and sour tipple made with salted plum gin, honey and lemon crowned by a locally-sourced shiso leaf – alongside a slow-cooked, sustainably-sourced baby octopus served with shiso dressing.
Popular among guests is the cooked to perfection grilled skirt steak with pickled pumpkin strips, and the Ginger Snaps cocktail – a combination of gin, guava, ginger, clarified milk and elderflower. Those who find the drink reminiscent of Guangdong's popular ginger milk pudding are not wrong. That's exactly the inspiration behind it.
The vegetarian-friendly teriyaki grilled eggplant and the Irish oysters with osmanthus vinaigrette have become firm favourites as well. The grilled eggplant comes with a side of moreish rice crackers – beautifully presented in a tiered, Chinese box – complemented by a delightful blend of baijiu, brown rice tea and chrysanthemum in a cocktail dubbed Chrysanthemum Tea. The oysters are served with The Osmanthus concoction complete with gin, osmanthus sake, Italicus di Bergamotto (a type of aperitivo) and Vermouth Seco.
Meanwhile, General's Son chicken is wok cooked in a Sichuan pepper sauce, blending sweet, spicy and sour tastes. To drink? The Calamansi cocktail, using Peddlers Shanghai gin together with licorice, spicy honey and, of course, calamansi to wow the palate.
But achieving balance does not always mean to incorporate some of the elements present in the cocktails into the food. At times, the pairing food is designed to contrast rather than match the drink. That's the case with the Hokkaido scallops with ceviche, green apples and wasabi dressing, which are designed to be a tangy foil to the sweetness of the Groovy Osmanthus mocktail.
Everyone is accustomed to wine pairings. In recent years, pairings with individual spirits such as sake, whiskey or rum have become popular. The vast range of flavour profiles possible with cocktails present an altogether different challenge – one made more complex, in this case, by the need to work within a regional palette.
---
In the Art of Cocktail pairing, the food and beverage team at the Mandarin Oriental have risen to the occasion with creativity, thoughtfulness and aplomb. For reservations, please contact (853) 8805 8928 or email [email protected]