Sands China's modern production of 'Floral Princess' aims to reel in a new generation of Cantonese opera fans
Sands China's modern production of 'Floral Princess' aims to reel in a new generation of Cantonese opera fans

Link copied
We head backstage at The Venetian Theatre to see how the Sands China Performing Arts Program is celebrating the 65th anniversary of Floral Princess with new creative twists and technical innovations.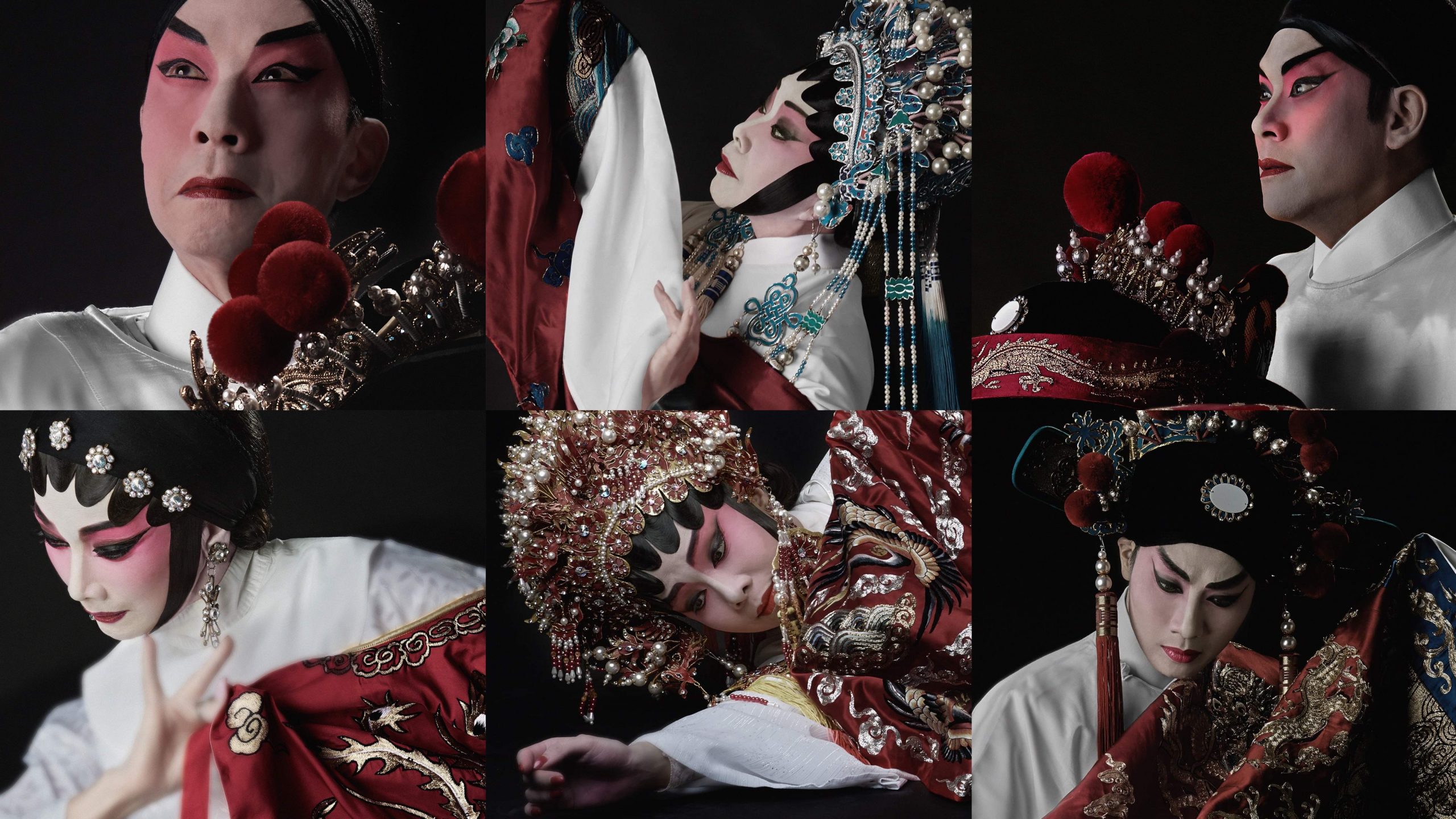 No work in the Cantonese opera canon is more renowned than the Floral Princess. Known for its gripping plotline and poetic libretto, the tragic drama originates in a 19th-century play adapted for performance at Hong Kong's Lee Theatre in 1957. 
To commemorate the 65th anniversary of that production, the Sands China Performing Arts Program – a recently launched initiative by Sands China Ltd. to cultivate the performing arts in Macao – is gearing up to unveil an updated version at The Venetian Theatre, with new scenes, special effects and unconventional casting, among other surprises. Taking place from 28-30 July, the modern production aims to win over a younger generation of fans and further Sands China's mission to celebrate regional art, culture and heritage.
Two industry veterans, Joseph Chan Sinn-gi and Ip Ka-po, are the visionaries behind the contemporary production, which was first shown at the Xiqu Centre in Hong Kong. Since 2022, they have staged 15 performances in Hong Kong, alongside a series of art exhibitions, student concerts, video festivals and film screenings, to mark the anniversary. 
Chan, an experienced film producer and the director of Utopia Cantonese Opera Workshop, has worked with many Chinese stars, including pop icon Leon Lai and auteur Wong Kar-wai. Meanwhile, Ip is a renowned TV, concert and film producer with 40 years of experience in the media and entertainment industry.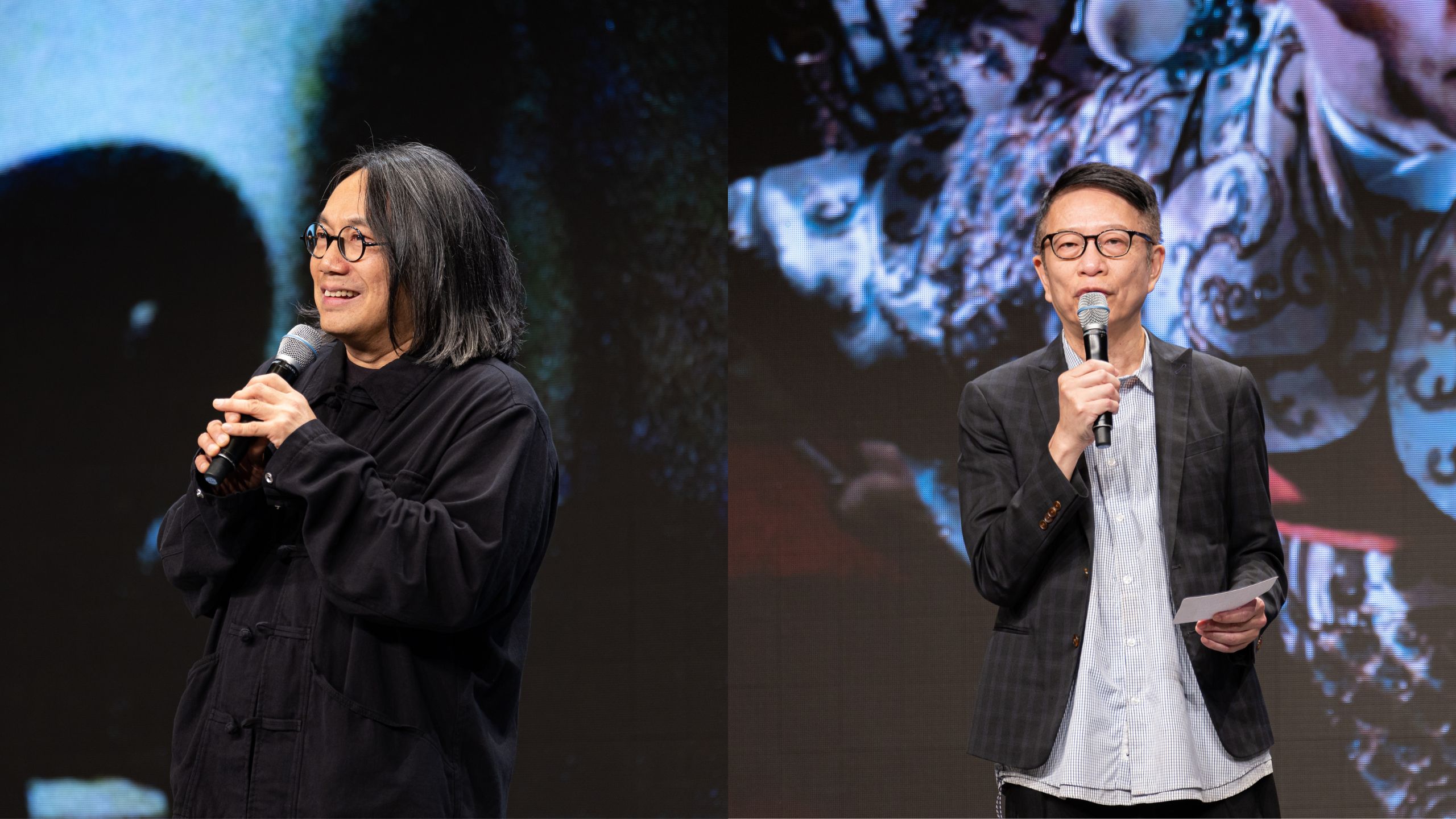 After seeing the stellar performances in Hong Kong, Sands China invited Chan, Ip and accomplished director and Utopia co-founder Rex Ng, to bring the show to Macao. 
"We want to tell people that Cantonese opera deserves to be preserved and inherited," says Chan. "It is not only for the older generations to appreciate. It is not an old-fashioned art form. It can work well with other contemporary art forms for crossover creations. As long as you are interested in the arts, you'll appreciate it."
'An extraordinary classic'
"I would say all Chinese people would recognise the first line of the show's final act, 'Falling petals obscure the moon (落花滿天蔽月光)'," says Chan of the opera's arresting libretto. There are more than 300 kinds of Chinese opera, thus, for "a Cantonese opera tune can be so popular, it means the show is significant," he explains.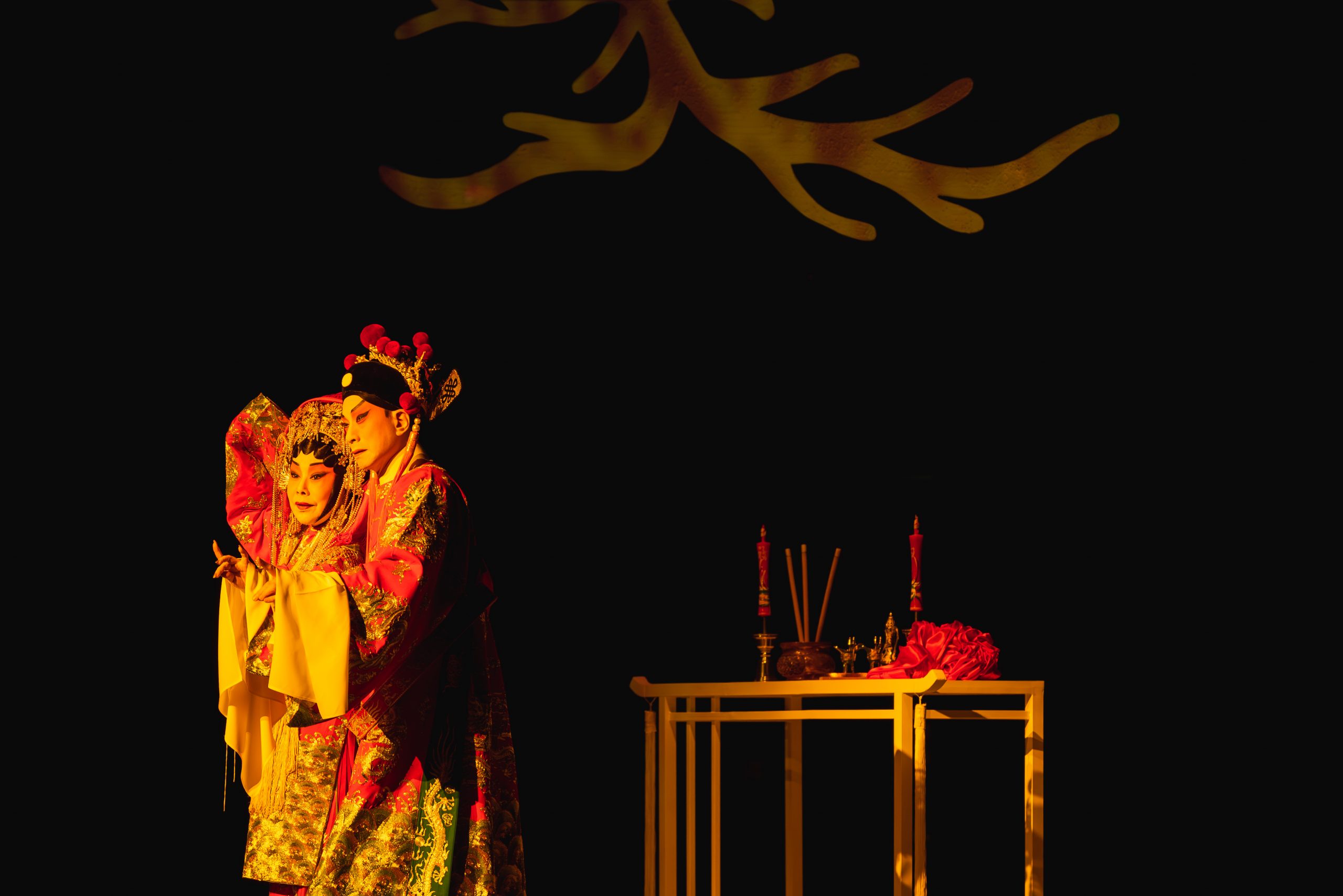 Written by one of the foremost playwrights of Cantonese opera, the scriptwriter and film director Tong Tik-sang, the Floral Princess takes place in the mid-1600s during the final days of the Ming dynasty.
Princess Coeng-ping and her lover, Zau Sai-hin, have just gotten engaged and professed their enduring love for each other, but their celebration is cut short when rebels storm the palace. The royal family perishes except for Coeng-ping, who hides in a nunnery. Years later, Sai-hin finally finds her, and the story proceeds to a tragic finale. 
Cantonese opera star Yam Kim-fai played Zau Sai-hin, and Pak Suet-sin played Princess Coeng-ping in the show's original version. The famous pair, affectionately nicknamed "Yam Pak" by fans, made a film version two years later.
"The success of Floral Princess must be attributed to Pak Suet-sin, who established the Sin Fung Ming opera troupe [with Yam Kim-fai]. She is the first actress to play the princess, so she set the model," says Chan. "Also, she was very strict about all aspects of the troupe's productions… Many people thought Cantonese opera was a type of popular culture, but she wanted to reverse this idea. She believed in its literary value." 
Cantonese opera shows convey positive messages about practising virtues and highlight kindness, he continues."Also, the lyrics are philosophical and profound. Tong Tik-sang's lyrics can be considered literature." 
Ip agrees, adding that the story has also resonated with audiences year after year thanks to the suspenseful plot. 
"It's gripping, full of twists and turns," says Ip. "It also spans two dynasties and shows many aspects of humanity, such as romance, loyalty, cunning and betrayal. It's an extraordinary classic." 
Staging modern updates
For the uninitiated, Cantonese opera is musically more varied than other forms of Chinese opera, with an immediately recognisable vocal style and a more lavish orchestration. Both Chan and Ip say they fell in love with it at an early age – mostly watching opera shows with their mothers and aunts on TV or live in the temporary theatres erected in Hong Kong at festive times of the year. 
Now, as producers, they both feel responsible for ensuring its continued relevance in the present day, so they've incorporated some modern musical elements and revamped the sets. Traditionally, a Cantonese opera uses various coloured cloths as backdrops – raising or lowering them to signal changing scenes. In their adaptation, the producers decided to try something new. 
"This time, using a revolving stage with a staircase at the back, the composition is more three-dimensional, and each scene is more atmospheric when combined with lighting effects and rearranged scores," explains Ip.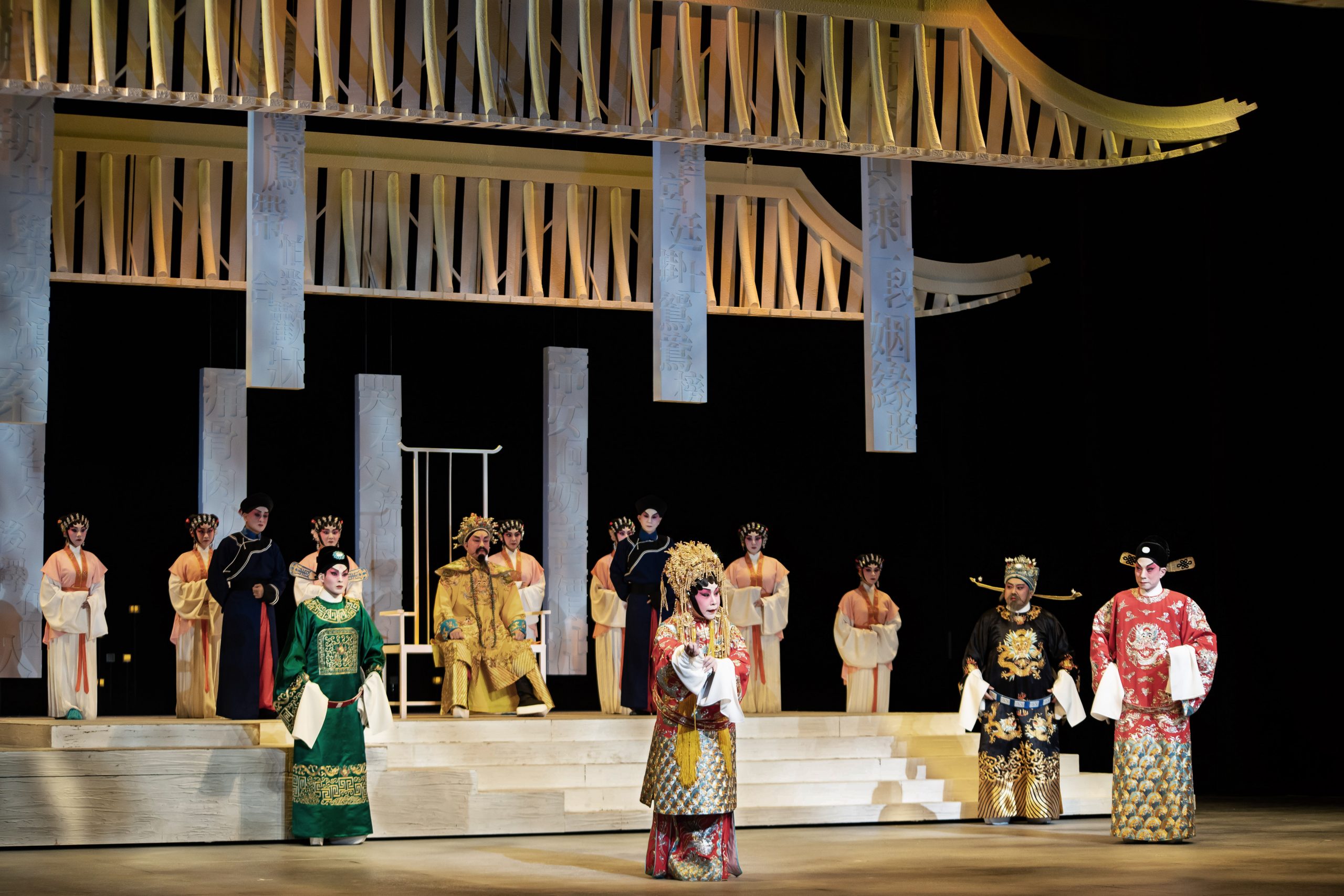 They've also introduced high-tech sound mixing for more balanced audio. "Gongs, drums and percussion instruments are often used in Cantonese opera. If you sit in the first few rows, you'll find the sound deafening. If we turn down the sound, the audience at the back won't hear it," says Ip, explaining that the sound now has greater balance. The producers also added acoustic panels to isolate the vocals more clearly.
Chan and Ip say their innovations were possible thanks to the capabilities of The Venetian Theatre.
"The Venetian Theatre has top-notch advanced equipment. No matter what we need, they already have it," says Ip. "We can add or change some staging effects because of their advanced equipment. In addition, the theatre is grand – watching a Cantonese opera there will be a great visual feast." 
Passing the torch 
Chan and Ip want to ensure the performance appeals to younger generations in other ways, too. They've condensed the show's original four-hour run-time down to 2.5 hours, rearranged the original score, and even created realistic special effects with new lighting to bring the show to life.
In a first for Cantonese opera, the show will feature a different pair of lead actors in each performance. Mixing up the actors adds makes an already complicated production even more challenging. But Chan says the approach forges connections between the younger and older generations – like a passing of the torch.
"For the Macao performance, the three pairs are from different generations. The last pair, Lee Lung and Nan Fung, are veterans; the first pair is experienced, and the middle pair are rising stars." They also enlisted musicians in their 30s and 40s to emphasise Cantonese opera's continued cultural legacy. 
"Usually, Cantonese opera musicians are older [in their 60s and 70s]," explains Ip. "When the young musicians appear on the stage at a curtain call, audiences are moved to see that the art form can be passed on."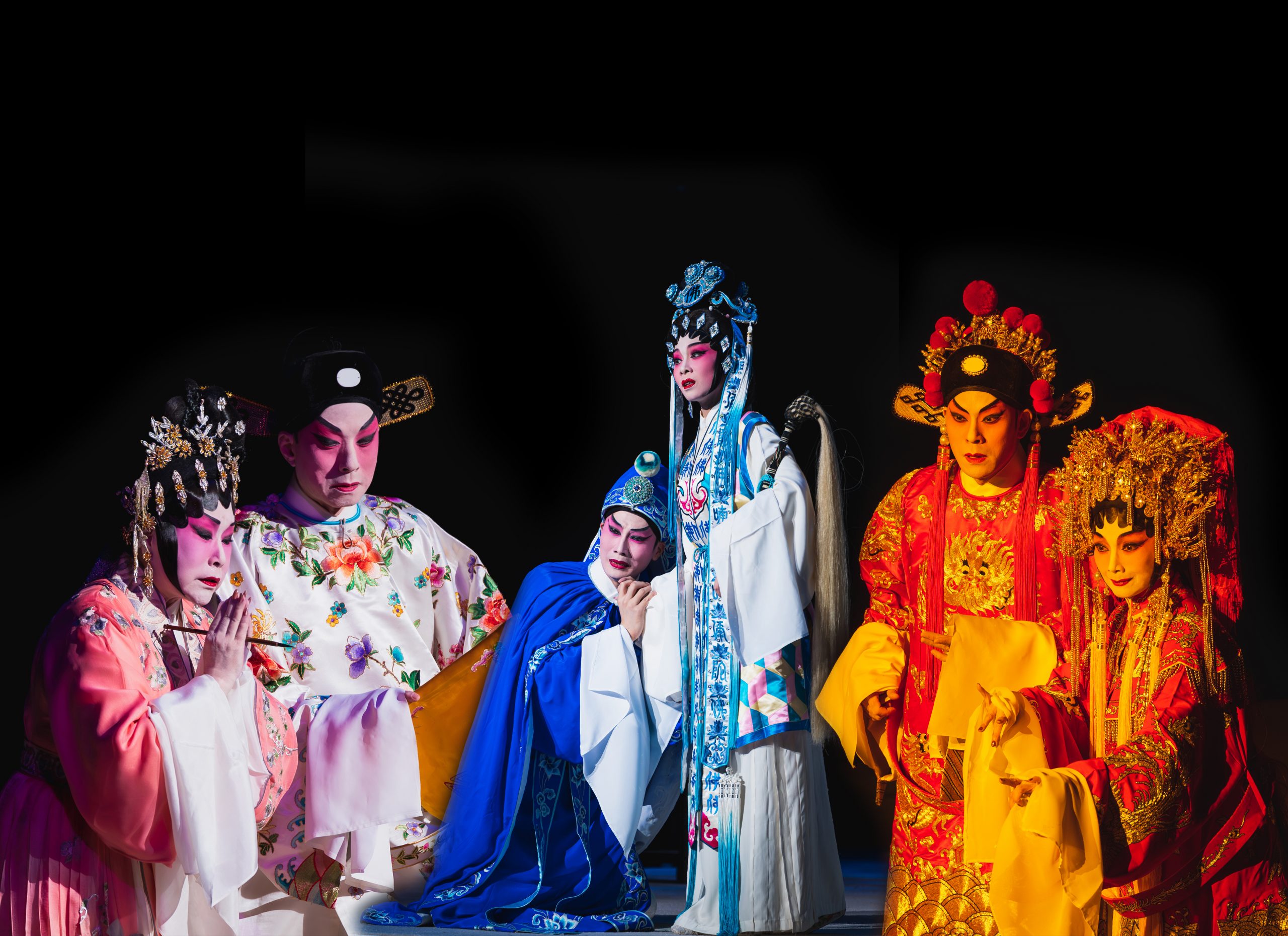 Macao's starring role 
It's fitting that The Venetian Theatre will host this high-profile remake of the celebrated Cantonese opera. Though often more associated with Hong Kong, Chan explains that Macao played a starring role in developing the Floral Princess.
During the war years, several Cantonese opera stars fled to Macao as refugees, and their presence helped establish the art form in the city. But before that, in 1937, Pak Suet-sin went with her father, well-known Cantonese actor Pak Kui-wing, to visit Macao, where she watched Yam Kim-fai perform and met him backstage. "A lifelong friendship thus began," says Chan.
Later, Yam Pak founded the Sin Fung Ming opera troupe in Hong Kong to elevate the art form's status. "Without the Sin Fung Ming opera troupe," says Chan, "Floral Princess would not have existed. So, Macao has been essential to the development of Cantonese opera." 
Owing to its cultural significance, Yueju opera (another name for Cantonese opera) was added to UNESCO's list of the Intangible Cultural Heritage of Humanity in 2009. Cantonese opera also appears on Macao's list of Intangible Cultural Heritage, granting it protection from the city's government. 
Thanks to Sands China, Cantonese opera has entered a new chapter of its Macao story. The art form will continue to flourish and evolve locally with the company's investments in innovative productions, elevated viewing experiences and sophisticated production capabilities. 
"We hope the audience can learn more about Cantonese opera through our innovations and exploration," says Chan. "If they already know a lot about it, I hope they will love this refreshing Cantonese opera experience." 
---
Book your tickets here to see this modern adaptation of one of the most classic Cantonese operas, the Floral Princess, at The Venetian Theatre on 28-30 July.